XCOM shooter now third-person, team-based - report
Leaked screens show new look for delayed FPS.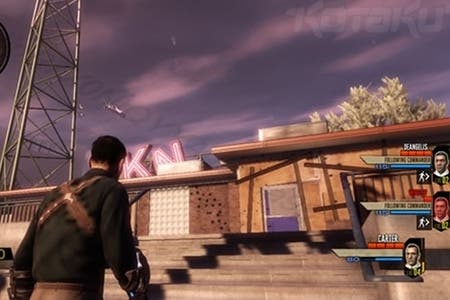 The much-delayed XCOM shooter has been turned into a third-person squad-based affair, newly leaked screenshots suggest.
A recent marketing survey (posted online by Kotaku) indicates the game has been rebuilt for release on PlayStation 3 and Xbox 360.
There's no mention of the game's originally-announced PC version.
The images suggest you'll be able to order team-mates around the map to do your bidding, although it's unclear if you can switch characters and fully control squad folk.
The questionnaire asks players whether they would pay full price for the game or prefer the title to be a cheaper, downloadable affair.
2K's XCOM shooter was first revealed back at E3 2010. It received a mixed response, and its release was subsequently delayed. Development was then switched to 2K Marin, described in the survey as "the same people who created BioShock 2".
The more traditional XCOM strategy title Enemy Unknown is having a smoother journey to release - it's due to launch in the UK on 12th October.