Third-person tactical shooter The Bureau: XCOM Declassified announced
From the people who made BioShock 2.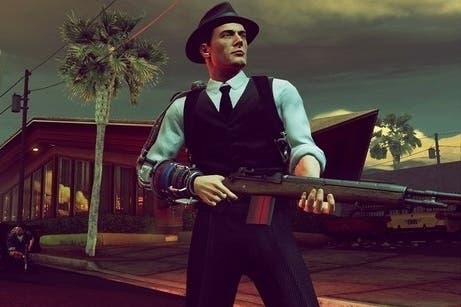 The XCOM first-person shooter is, officially, no more. It is now, officially, The Bureau: XCOM Declassified, a third-person shooter.
The 2K Marin-developed game is out on PC, PlayStation 3 and Xbox 360 on 20th August 2013 internationally and 23rd August in the UK.
Below is a live action video, called The Burn Room, which sets the scene for the long in development 1960s alien-themed shooter.
"In 1962, one covert group stood as the first and only defense against outside threats," reads the official blurb. "From the shadows, The Bureau defended the world, protected humanity and erased the truth."
The Bureau is a top secret government unit that investigates and conceals alien attacks. You play special agent William Carter and lead a squad in third-person tactical shooter gameplay.
"The Bureau tells the story of XCOM's mysterious beginnings," said Morgan Gray, creative director at 2K Marin. "We're expanding the universe with a declassified tale of government conspiracy and heroic cover-ups told through third-person tactical gameplay.
"The team has been working hard to leverage core XCOM elements like tactical decision-making and permanent death of squad mates in a purposeful way that makes this a unique tactical shooter. To that end, The Bureau will challenge players unlike any other third-person tactical shooter."
If you pre-order the game you'll get the Codebreakers side-mission as a bonus. In this, a communications facility responsible for intercepting and interpreting the enemy's transmissions has gone dark. Special Agent Carter and his squad must make contact with any remaining personnel and investigate the incident.