Zelda producer "fired up" by changing the formula
"Why does it have to be traditional?" asks Eiji Aonuma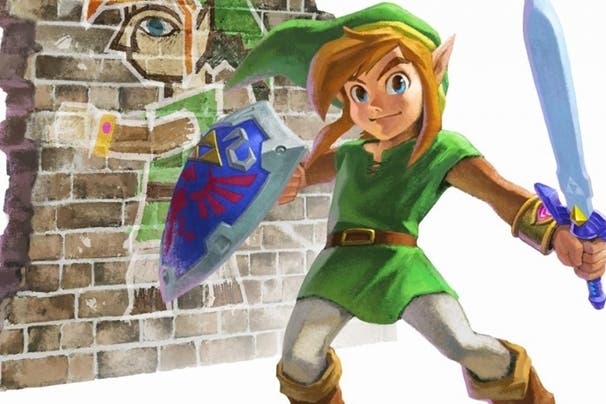 Legend of Zelda producer Eiji Aonuma has dismissed reports that he is "tired" of the venerable Nintendo franchise, and in doing so has offered his own vision of how the series should change and grow.
Aonuma made the remarks during an interview with Japanese gaming site, 4Gamers.net, as translated by Siliconera.
Aonuma reportedly laughed when asked about his statement back in July regarding the Zelda formula. "I'm kind of getting tired of it", he said at the time. "If I'm getting tired of it, then I'm sure other people are getting tired of it."
"When I say I'm tired, I'm not talking about making Zelda, but rather, the same constituent that has been used to make Zelda up until now," he clarifies in the 4Gamers interview. "In regard to how we've always done things the traditional way until now: 'Why does it have to be traditional?' That's the question I've been asking myself."
"If we don't change that, we can't make something new," he continues. "We're slightly approaching The Legend of Zelda: A Link Between Worlds with that mindset, and also the next Zelda title, which we intend to continue changing. However, this brings us to the topic, 'Exactly what is The Legend of Zelda about?' Something that is 'traditional' is in a sense often something that copies previous works, so if you continue doing that, it gradually takes away from its uniqueness so we're currently working on making those parts more and more unique."
A Link Between Worlds allows Link to turn himself into a two-dimensional drawing and move along walls in the game, slipping through cracks to navigate between worlds of light and darkness.
Aonuma reveals that this is a conversation he has had with Miyamoto, regarding how far from the template the games can stray while still being recognisable. "The more we change it, the more I get fired up," he says. "Having someone think 'Huh? Is this Zelda?!' at first, then 'Oh, it is Zelda,' is what we're going for. Something that wouldn't make it matter whether Link or Princess Zelda appear in it or not. Something where it wouldn't even matter if Zelda is actually a princess, or not."