Officially-licensed Legend of Zelda Monopoly revealed
Now that's a trading sequence.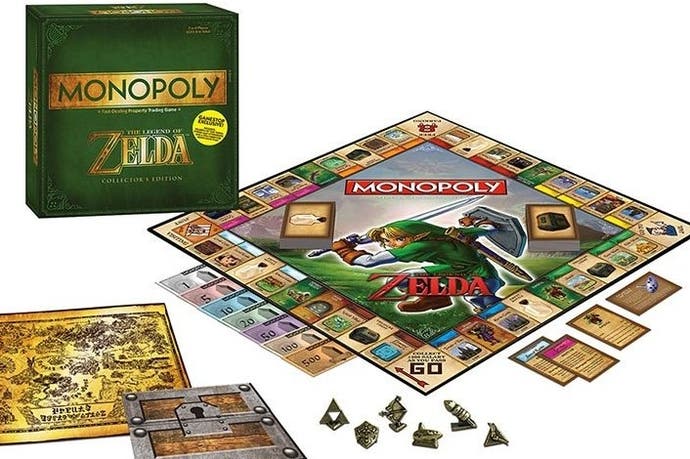 There's an official The Legend of Zelda version of Monopoly due out next month. The special edition is now available to pre-order in North America for $39.99 (about £24) and is due to launch there on 15th September (thanks, Nintendo Life).
Each block of properties is devoted to a different Zelda game, from Minish Cap to Ocarina of Time via Wind Waker, Twilight Princess and Skyward Sword.
The game's currency is (naturally) rupees, while the board's train stations have been changed to more Hyrulian methods of transport - Epona, King of the Red Lions, Link's Loftwing and the Spirit Train.
Chance and Community Chest cards are now Empty Bottles and Treasure Chests, while Houses are re-named as Deku Sprouts and Hotels are re-named Deku Trees.
Each set comes with a Bow, Hookshot, Boomerang, Triforce, Hylian Shield and (if you buy it from GameStop in the US) the Ocarina of Time.
We're asking Nintendo UK for details of a release on these shores.