Zelda: Symphony of the Goddesses 2015 concert tour dates announced
Headed to Wembley Arena on 17th April.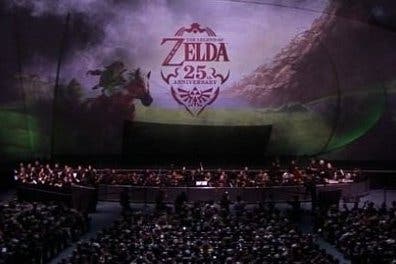 The official Legend of Zelda: Symphony of the Goddesses concert tour returns in 2015 for a new round of performances.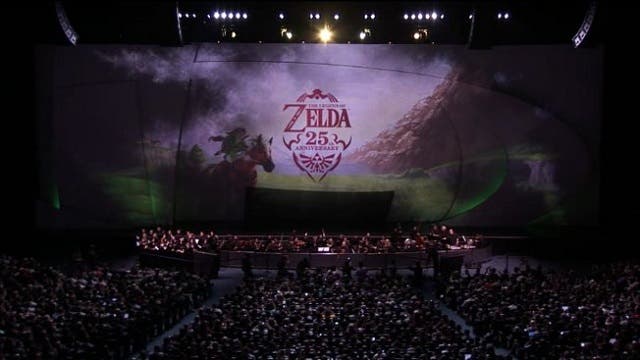 Now subtitled Symphony of the Goddesses: Master Quest, 2015's updated set list includes new compositions and old favourites.
Among the new additions are musical and visual excerpts from 3DS adventure The Legend of Zelda: A Link Between Worlds and the upcoming Majora's Mask 3D remake.
The sole UK date takes place on 17th April at London's Wembley Arena.
Tickets for that go on sale at 9am UK time this Friday, 5th December.
2015 marks the third full run for the tour. The first London-based Zelda concert was held back in 2011 for the series' 25th anniversary. The tour returned here again in 2013.
The full list of worldwide dates lie below:
Nashville, Schermerhorn Symphony Center; January 21 & 22
Honolulu, Concert Hall; January 30
Tokyo, Tokyo International Forum; February 7
Boston, Symphony Hall; Feb. 27
Monterrey, Nuevo León, Mexico, Arena Monterrey; March 6
Mexico City, Arena Ciudad de Mexico; March 8
Toronto, Sony Centre for the Performing Arts; March 20
Stockholm, Ericsson Globe; April 16
London, Wembley Arena; April 17
Dusseldorf, Germany, Mitsubishi Electric Halle, April 19
Paris, Palais de Congres; April 23
Milan, Teatro degli Arcimboldi; April 24
Atlanta, Cobb Energy Performing Arts Centre; April 30
Edmonton, Alberta, Northern Alberta Jubilee Auditorium; May 20
British Columbia, Queen Elizabeth Theatre; May 22Calgary, Alberta, Southern Alberta Jubilee Auditorium; May 23
Montreal, Place des Arts; May 30
Austin, Texas, Long Center for the Performing Arts; June 20
Houston, Jones Hall for the Performing Arts; Oct. 22