Zelda - Voo Lota, Recital at Warbler's Nest and The Winding Route solutions in Breath of the Wild
How to find and beat Voo Lota, Recital at Warbler's Nest and The Winding Route.
Voo Lota is one of the many shrines located throughout Zelda: Breath of the Wild. Found in the Tebantha region, it is accessible once you have completed the Recital at Warbler's Nest shrine quest, and is followed by The Winding Route trial.
If you need help finding and solving other Shrines, our Shrine location maps page can help, while our Zelda: Breath of the Wild walkthrough and guide covers other aspects of the game.
How to complete the Recital at Warbler's Nest quest
This is a long winded quest compared to most Shrines, starting with a sidequest that soon becomes a Shrine Quest.
And though it wasn't clear in our playthrough, you apparently need to have taken down Vah Medoh, the Rito Village Divine Beast before you can complete it.
First, go to Rito Village and speak to Amali, who is located next to the village Shrine. This will start the sidequest 'Find Kheel', who is found to the west of the village at an area named Warbler's Nest.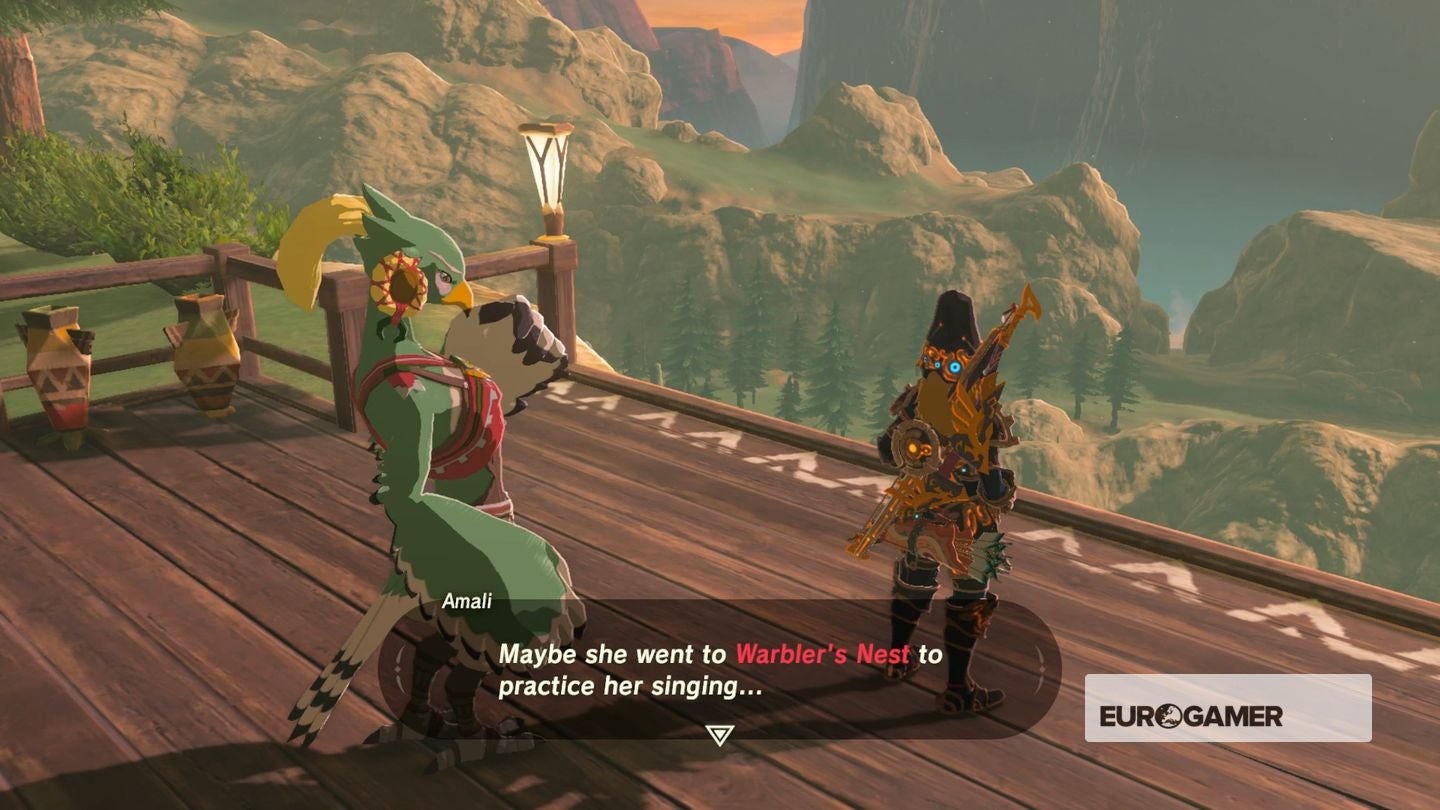 The easiest way to get there is to fast travel to the Vah Medoh Divine Beast and glide over, where you'll spot a pedestal and five rocks surrounding it on an elevated cliff.
Chat to Kheel there to start the 'Recital at Warbler's Nest' Shrine quest. Travel back to Rito Village and chat to Amali again at the Shrine, finishing the sidequest (giving you 50 Rupees as a reward) and explaining what to do next in the Shrine quest; the sisters have gone to find ingredients for salmon meuniere, so you should pitch in and help cook.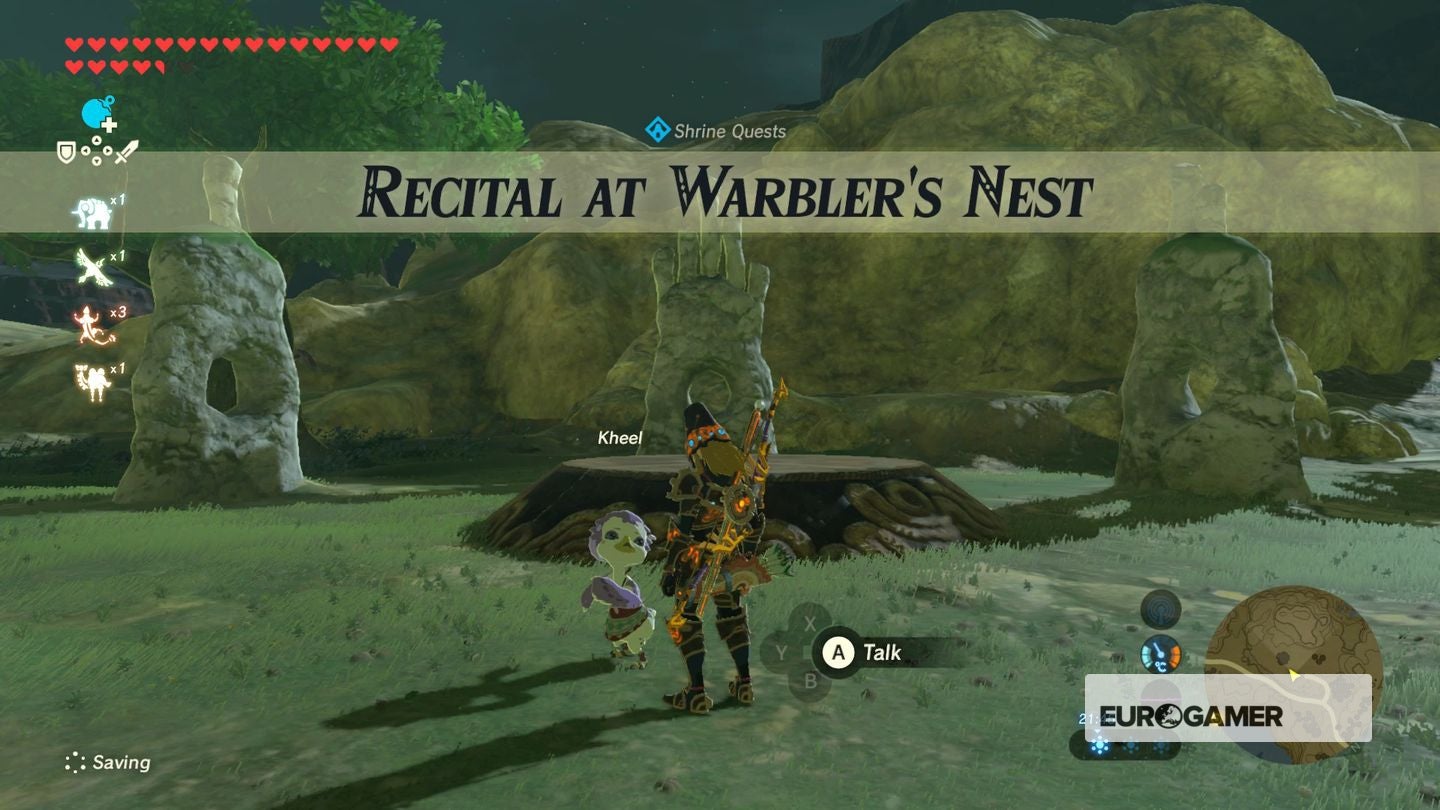 It's time to find three sisters, who are all located within or around Rito Village:
Cree - In the village shop, who will give you Goat Butter.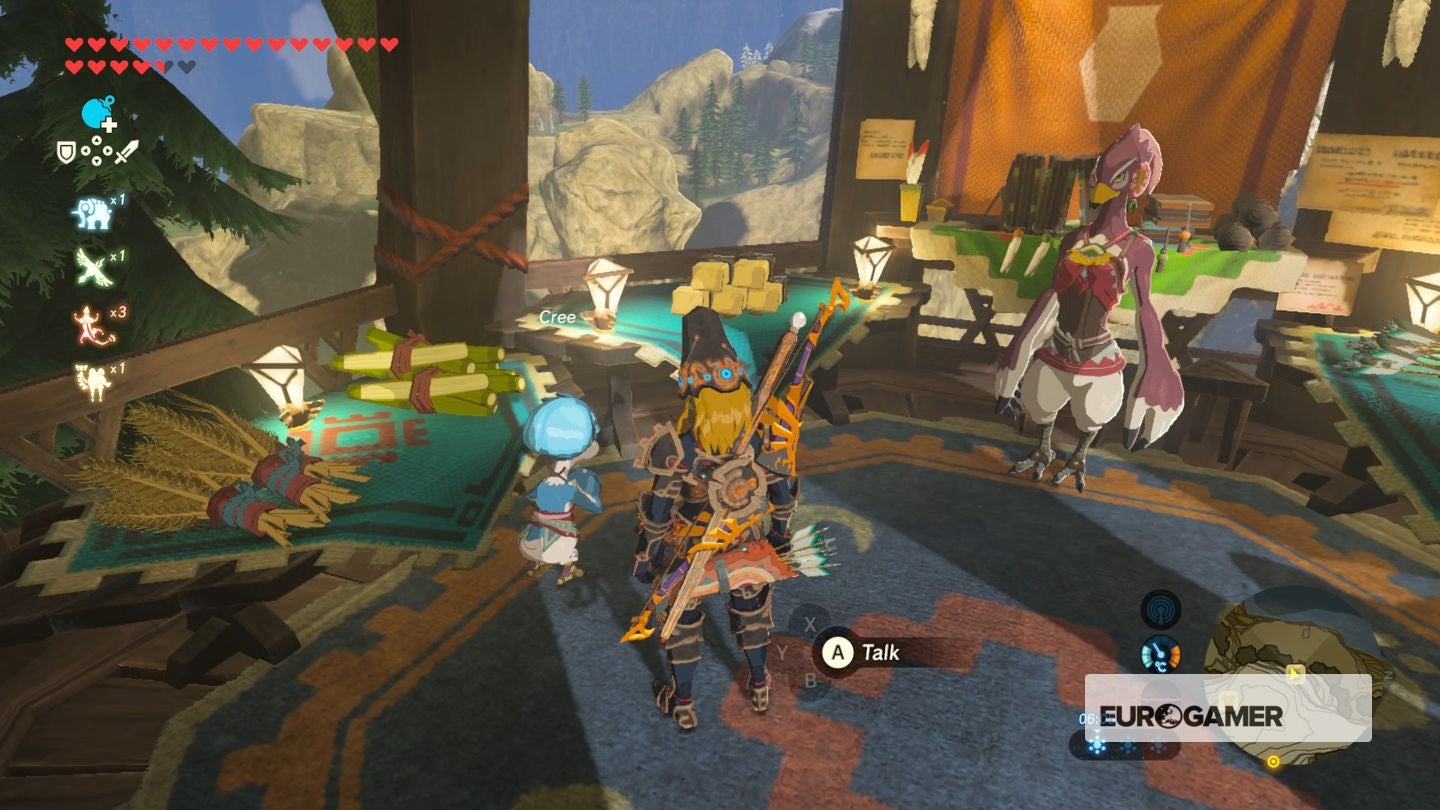 Kotts - Leave the village by crossing the bridge, and head to the small pond to the side. You'll receive Hearty Salmon.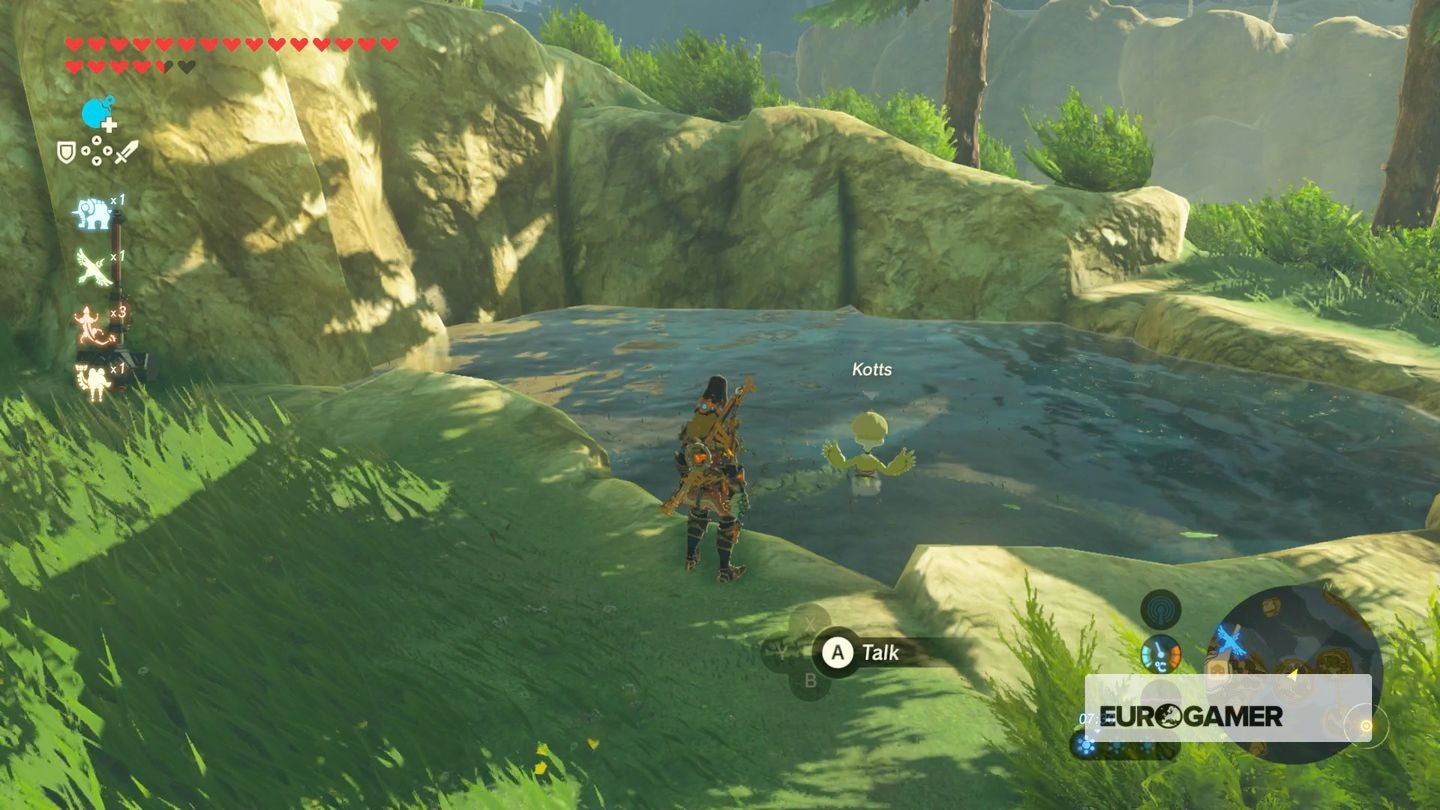 Notts - Easily missed, Notts is on a cliff above the village, specifically overlooking the Shrine. You can either climb up the central column of the village, or fast travel to the Divine Beast and drop down, whatever works. You'll get the Tabantha Wheat as a reward.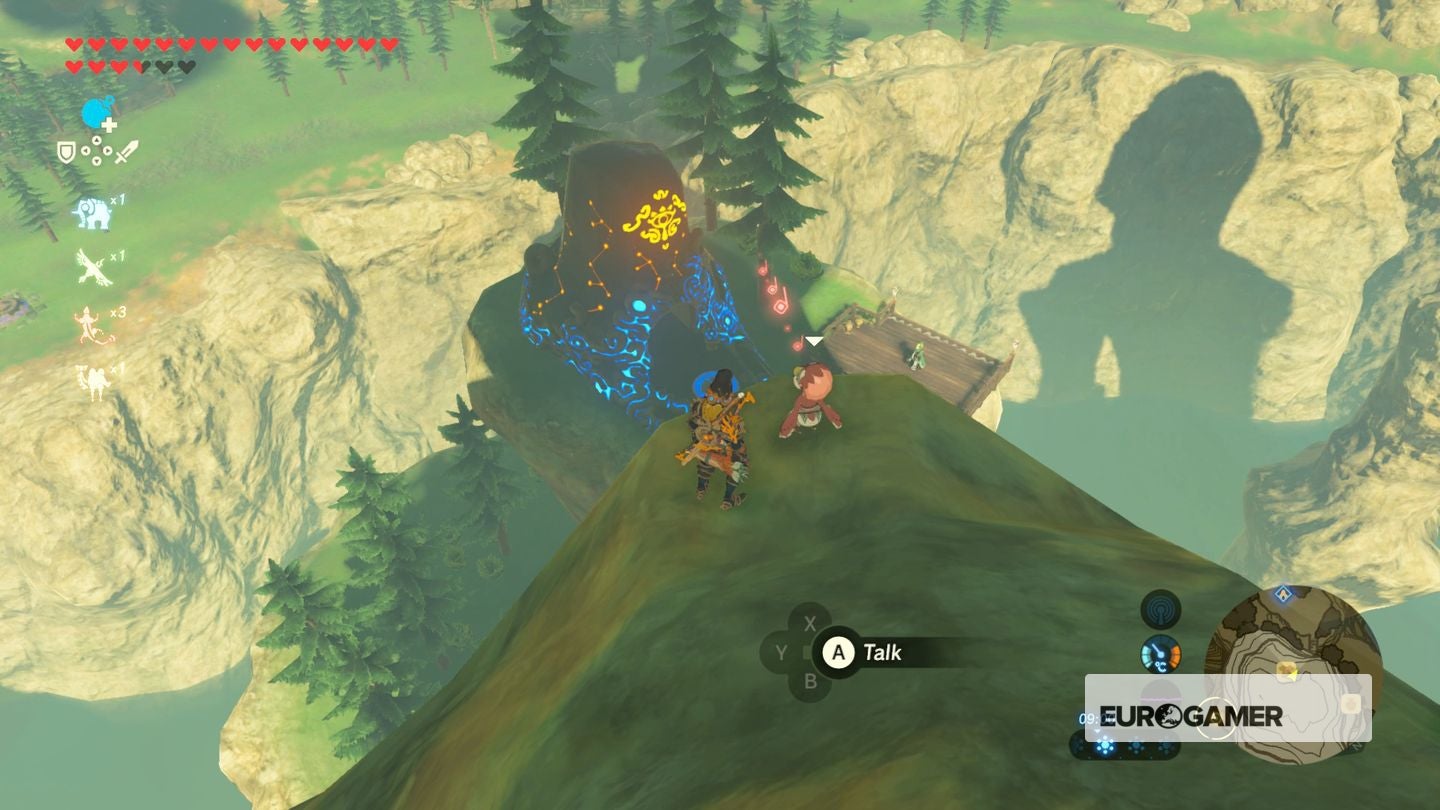 With all three ingredients, head to the village's cooking pot. Combine all three ingredients - Goat Butter, Hearty Salmon and Tabantha Wheat - and cook them to receive the Hearty Salmon Meuniere.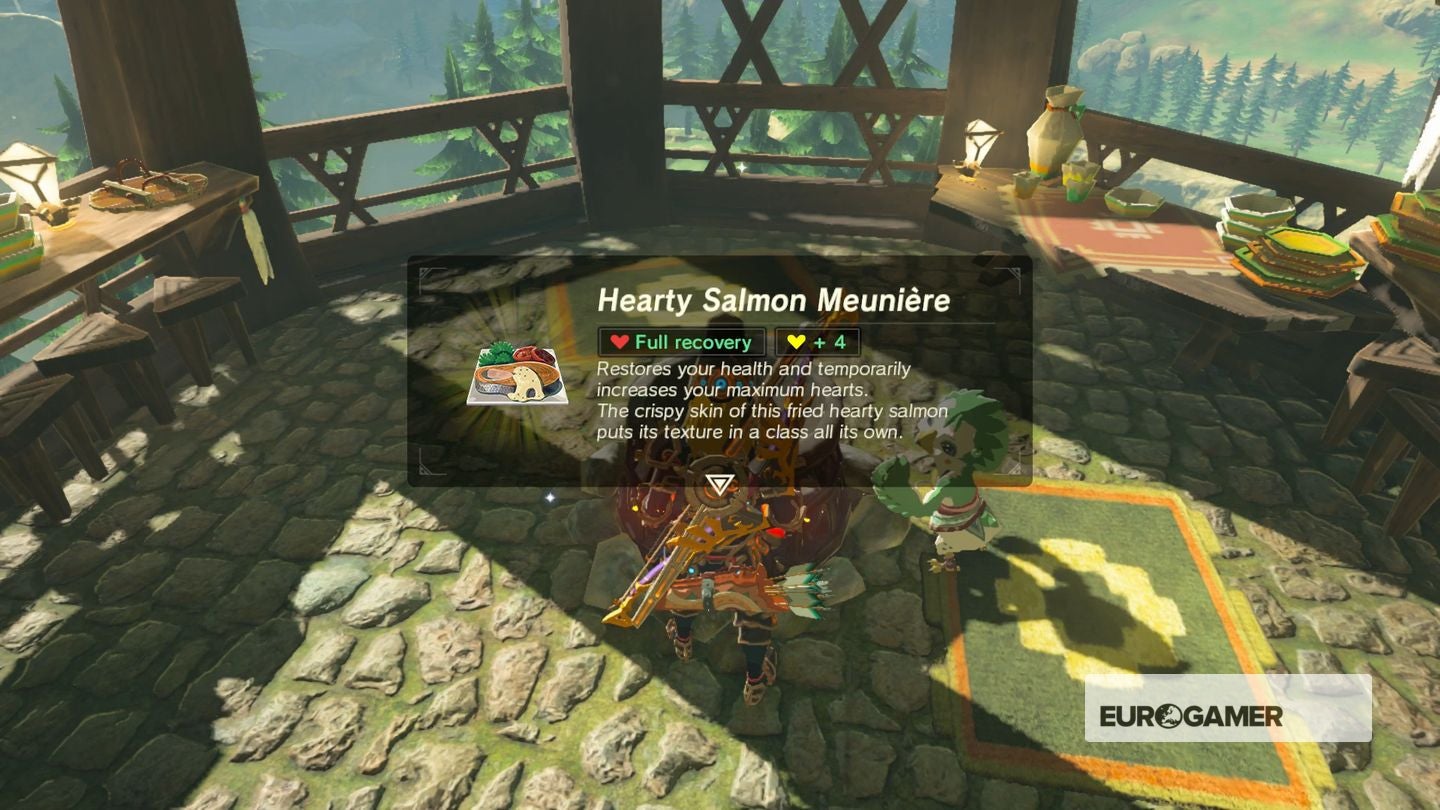 Talk to Genli next to the cooking pot to see all the sisters travel to Warbler's Nest. Head over to meet them, and they will recite a tune, which is performed in the following order:
Behind them is a pedestal with five rocks. Each one is numbered above one to five, and so you must activate each one by swinging a Korok Leaf at them in that order.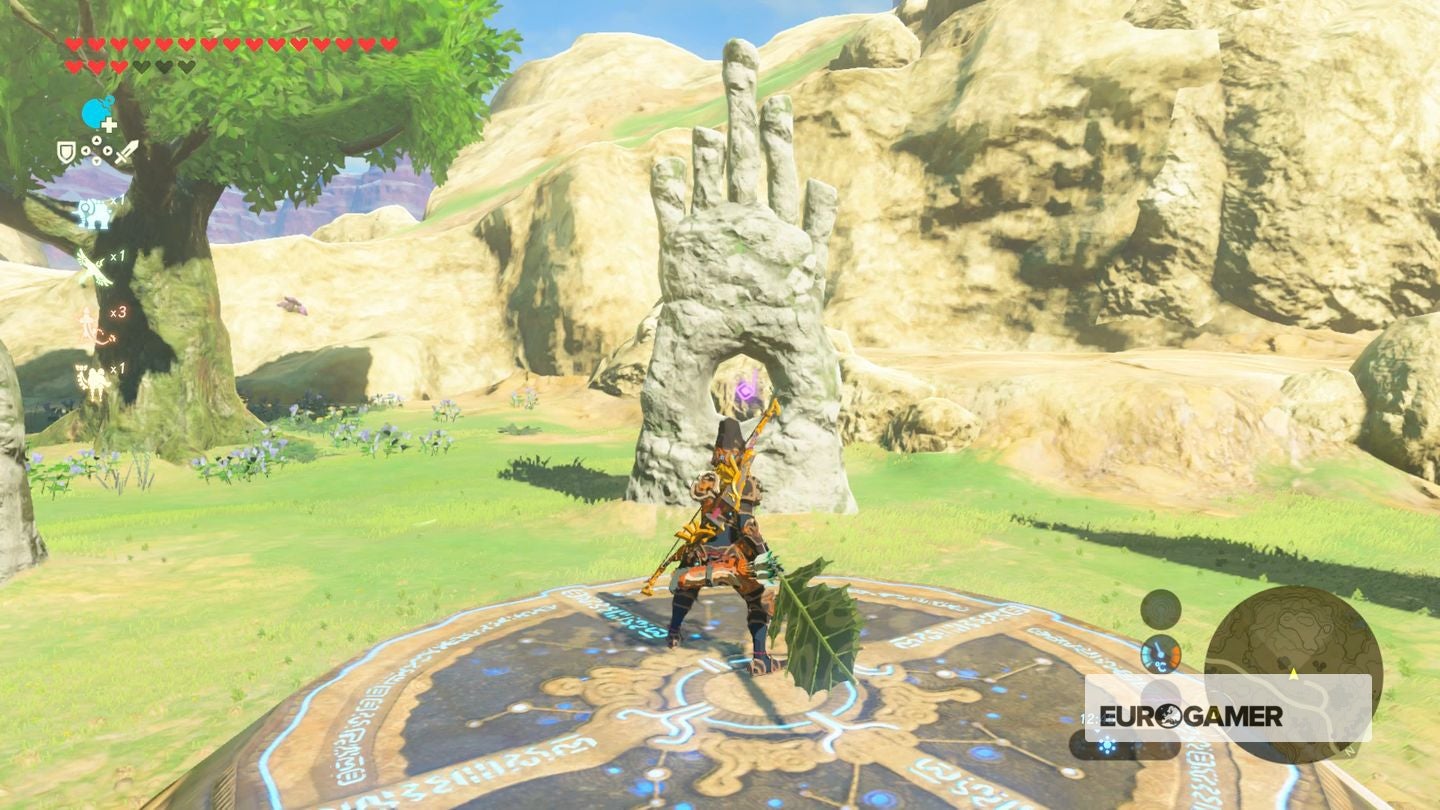 If you don't have a Korok Leaf on you, chop trees down until one appears. They are reasonably uncommon, but do it enough and you should see you drop soon enough.
If performed correctly - you'll know you have 'activated' each rock when a little note appears and a sound plays - the Shrine will emerge, and the sisters will return to the village.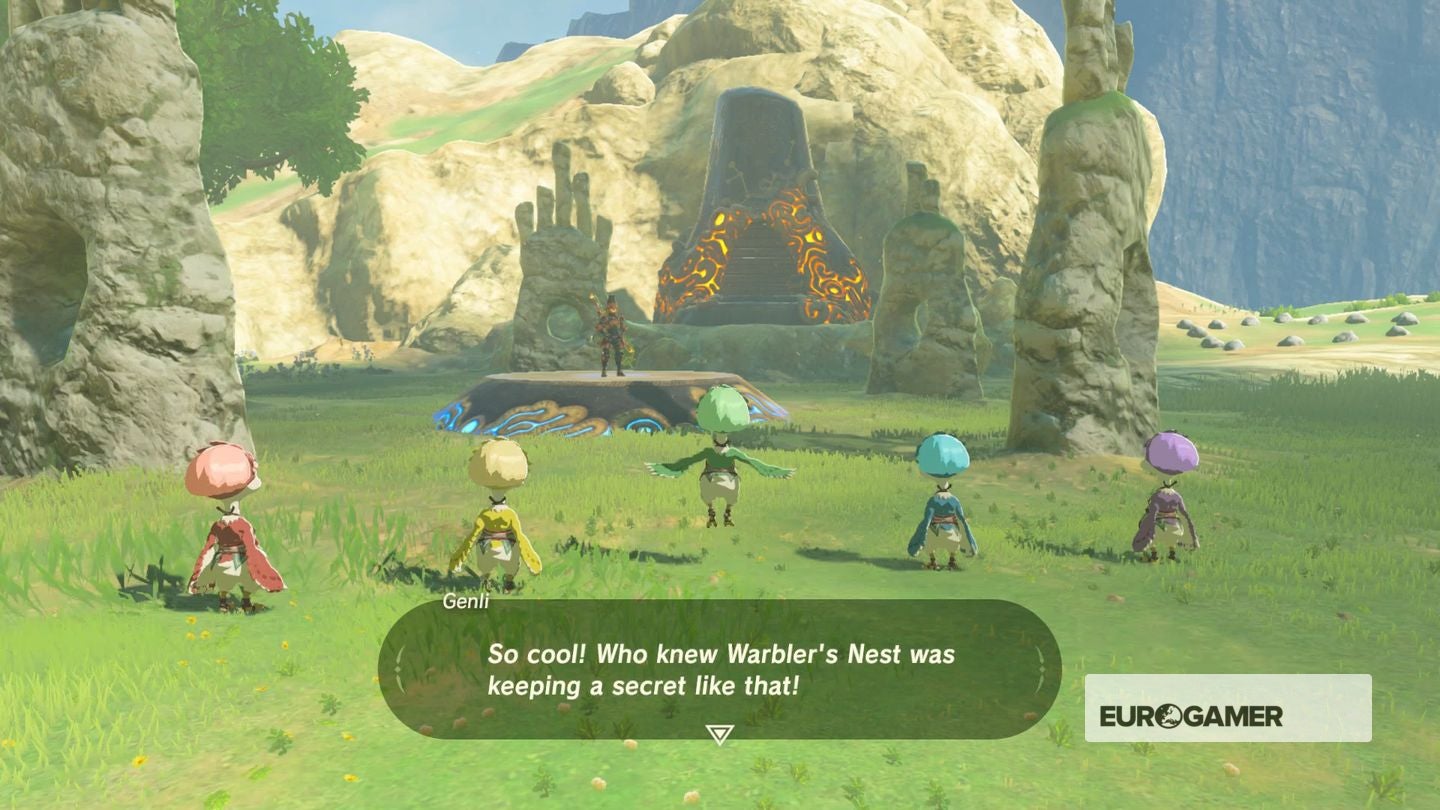 ---
Thanks to a new update, it's now possible to play Zelda Breath of the Wild in VR. Want help with the main game? Our Zelda: Breath of the Wild walkthrough can help complete Divine Beasts Vah Ruta, Vah Rudiana, Vah Medoh and Vah Naboris and more. There's also how to get the Master Sword, Hylian Shield and all Zelda Captured Memories and Great Fairy Fountain locations, while our Shrines locations and Shrine maps hub explains where to find and solve every puzzle room, including dragon locations and Labyrinth solutions. We also have a DLC 1 guide and DLC 2 guide, including all Tingle, Majora's Mask, Phantom, Midna outfit locations.
---
Voo Lota and The Winding Route solution
Head up the long, Metal Gear Solid 3-esque ladder ahead of you, then hit the switch at the end of the passage. Surprise - a trap door opens, dropping you into a giant room filled with lava.
The aim is to activate your glider when falling, and use the gust of wind below to land next to a locked door.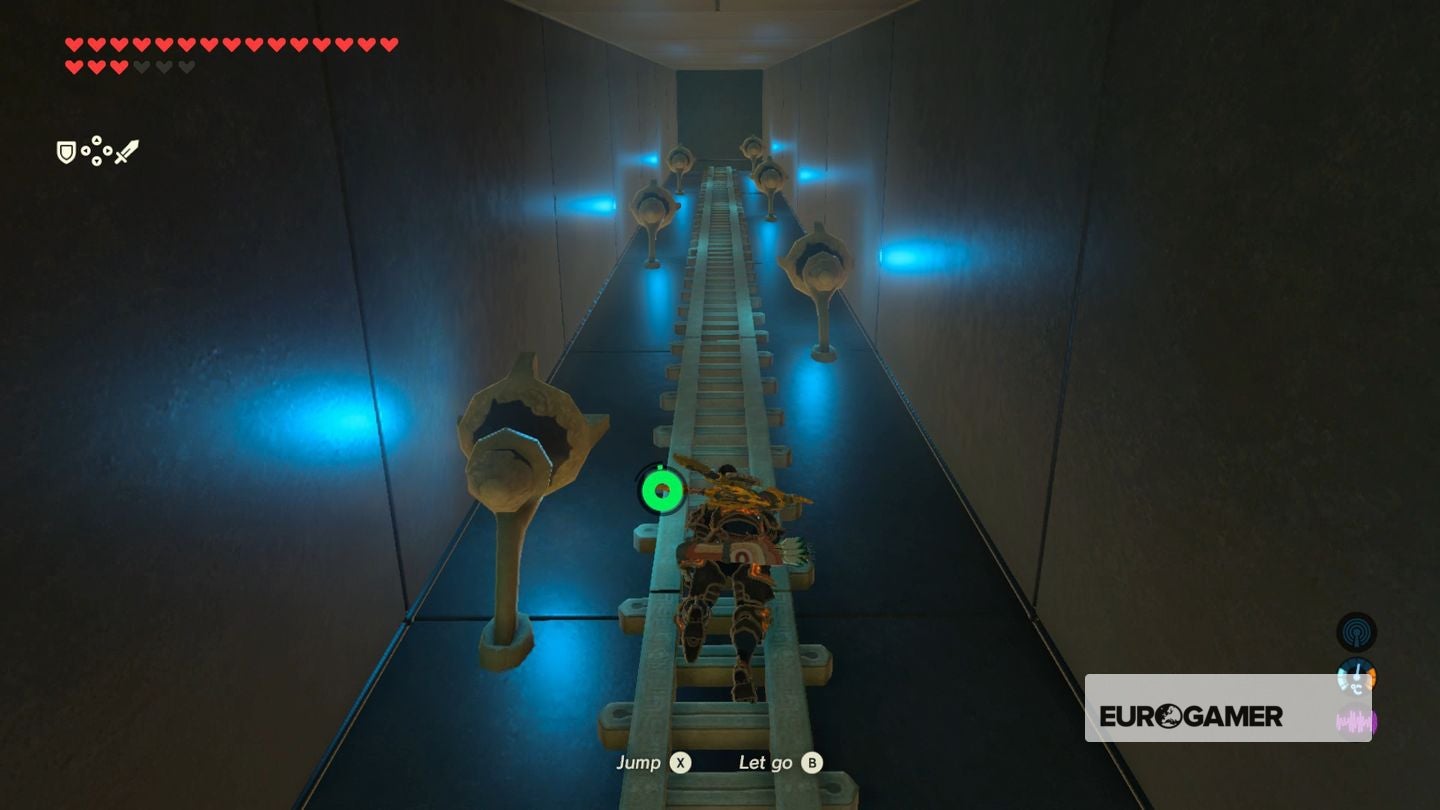 Despite the complicated looking room, the process of finding and returning with the key is a lot simpler than it appears. Go left (or clockrwise) using the channels of wind, going round and up the central area.
One point in the far corner has you drift, drop down before hitting a spiked wall, then resume again, where you'll appear next to a chest with the Small Key.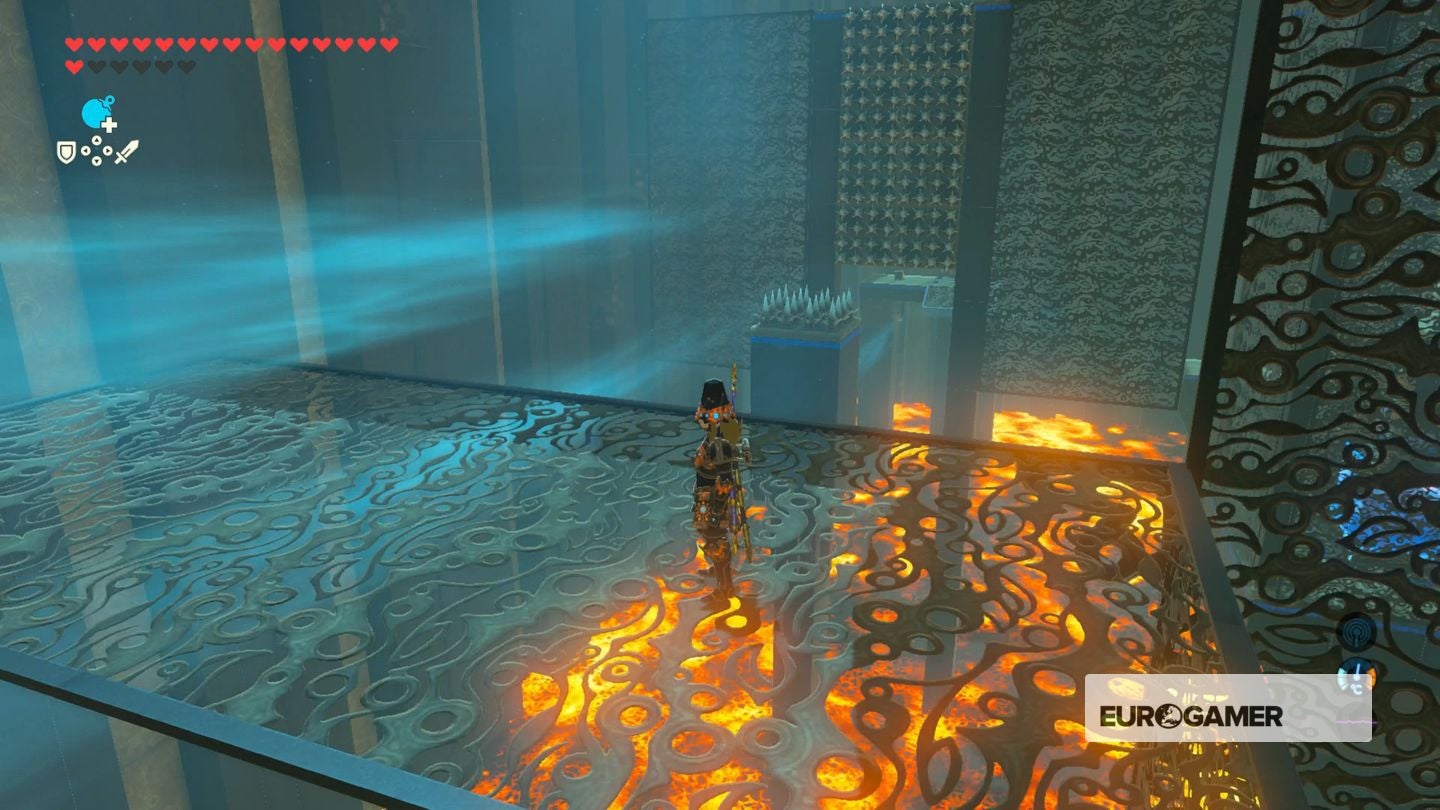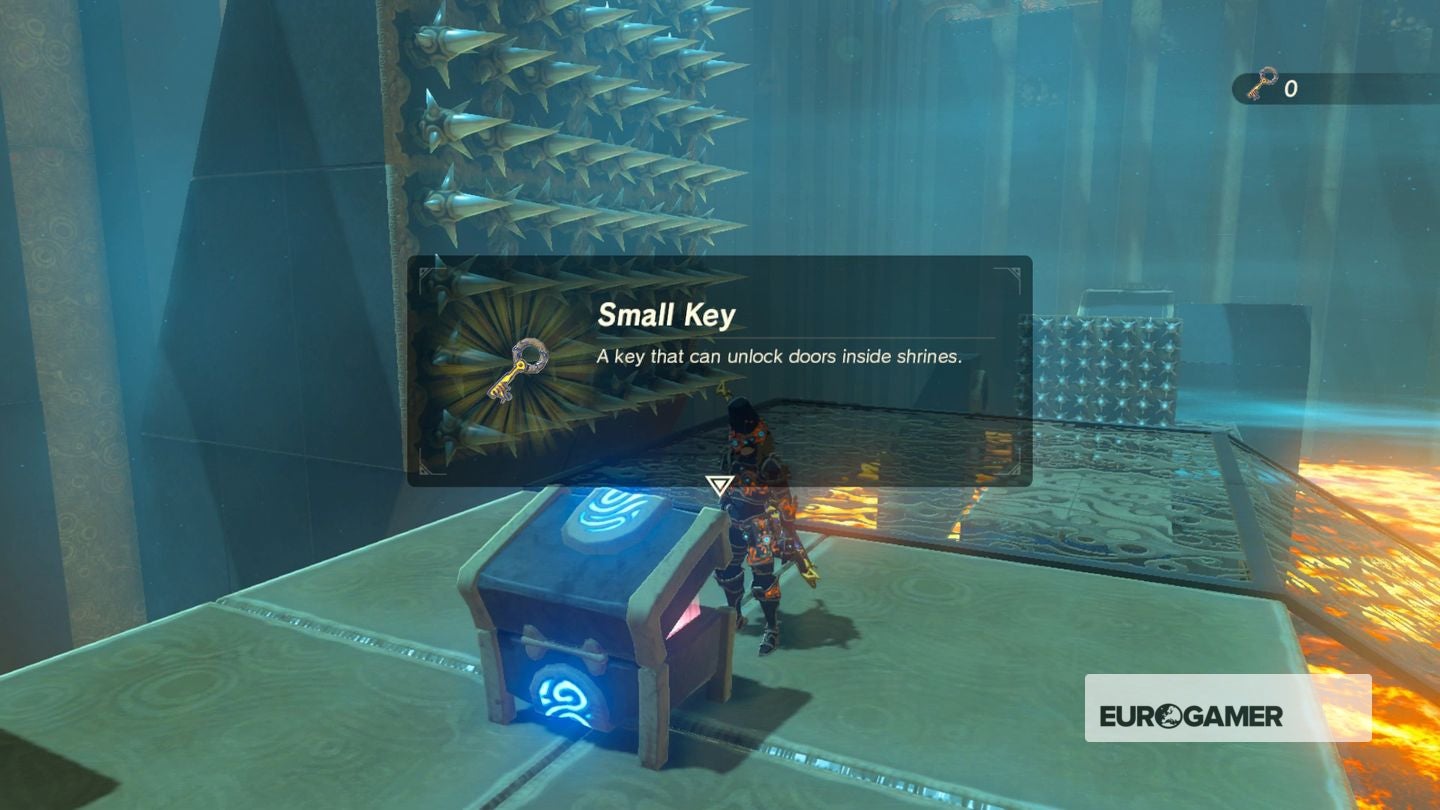 Before you head back, continue onward along this side to find a chest with a Flameblade.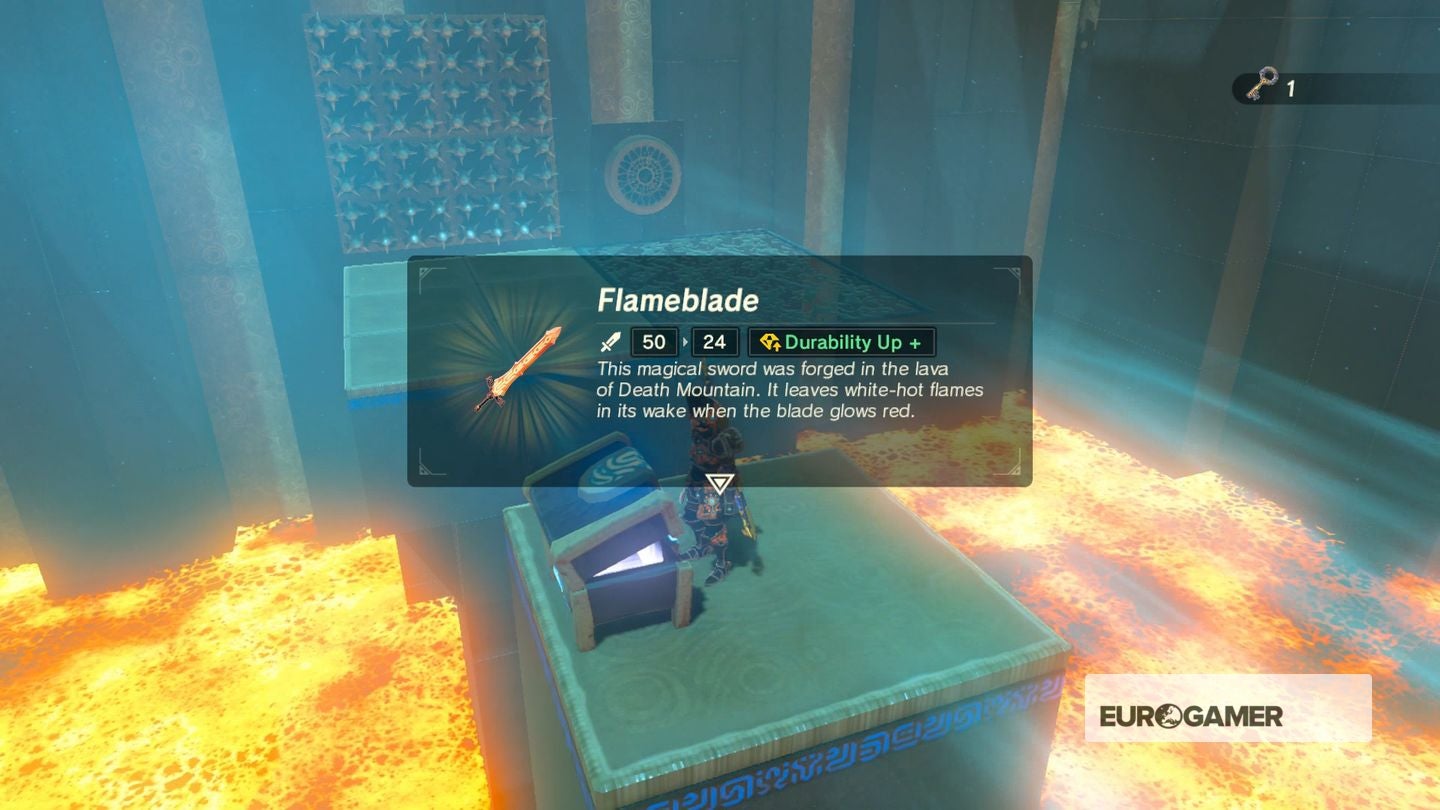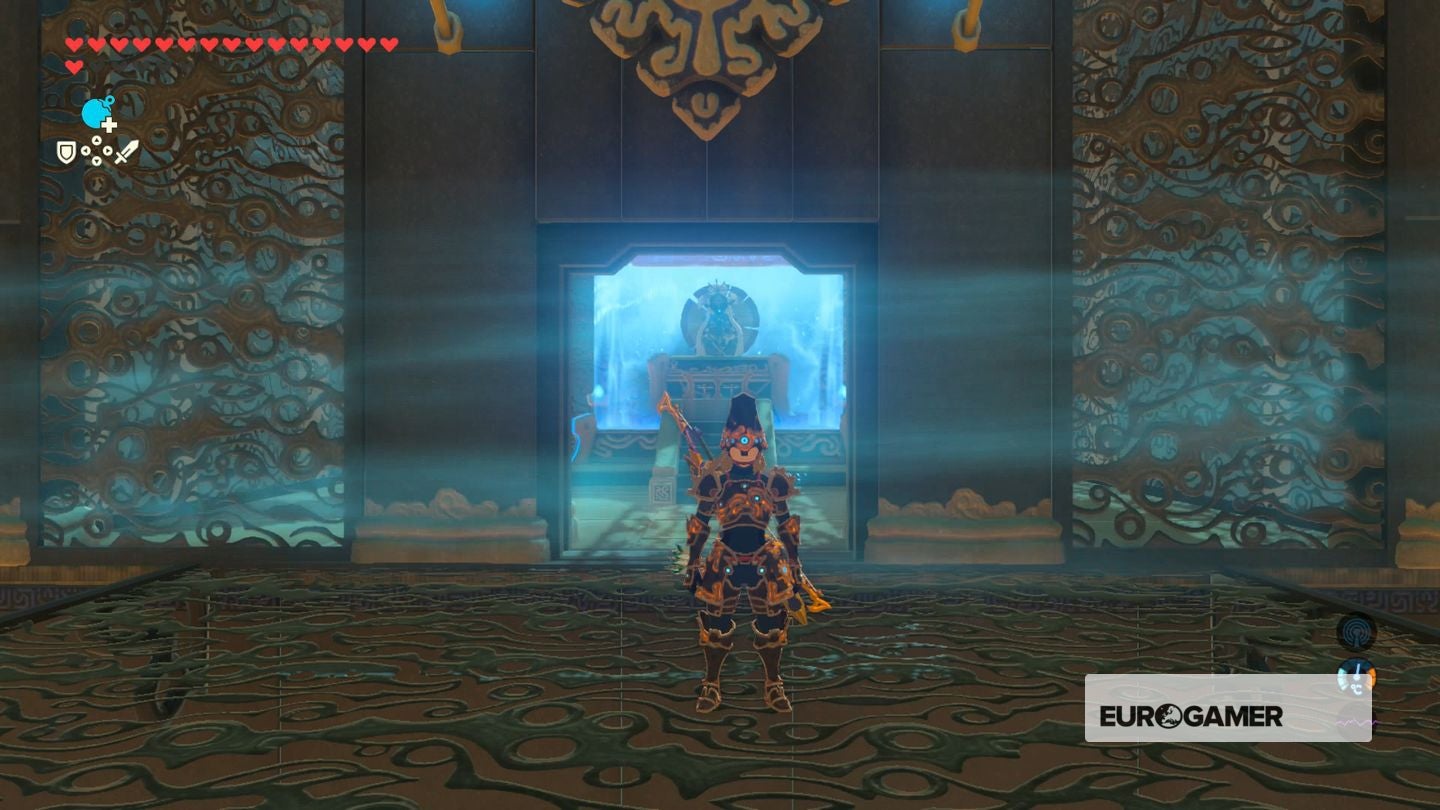 Once done, use the currents to take you back to the locked door, use the key, and get your Spirit Orb.
While you're here, here are other Shrines within this region:
Tabantha region (6 Shrines)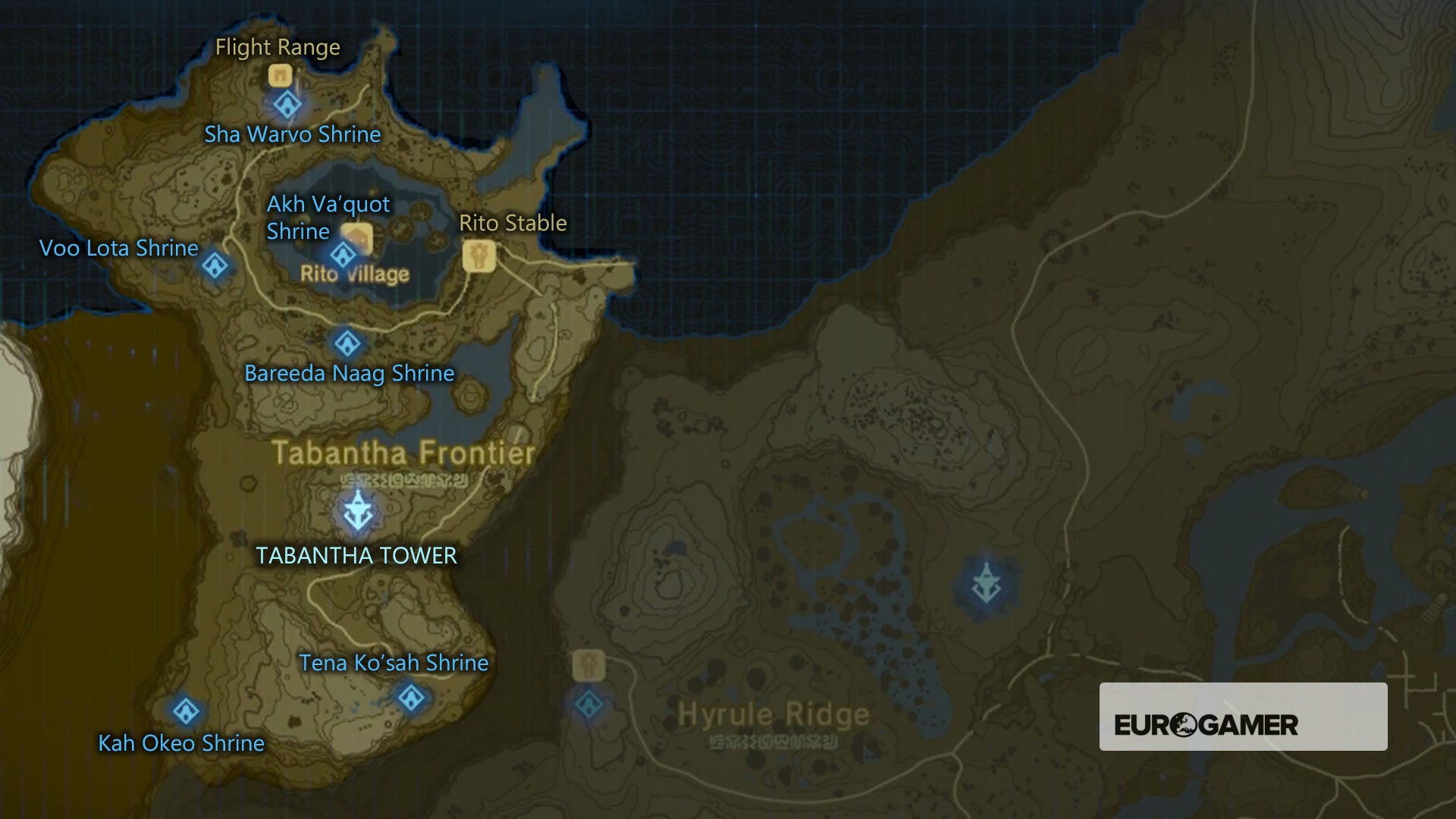 If you're after other trials, then our Zelda: Breath of the Wild Shrine locations and maps hub page can help with other regions.