Zelda - Sha Warvo and Path of Hidden Winds trial solution in Breath of the Wild
How to solve the Tabantha region trial.
Sha Warvo is one of the many Shrines located throughout Zelda: Breath of the Wild. The challenge inside, named the Path of Hidden Winds trial, is a puzzle that has you paraglide on gusts of wind to climb up platforms. Get it right, and you'll walk out a success.
If you need help finding and solving other Shrines, our Shrine location maps page can help, while our Zelda: Breath of the Wild walkthrough and guide covers other aspects of the game.
Where to find Sha Warvo
The Sha Warvo shrine is located within the Tabantha region, specifically just to the south of the Flight Range. To get there, head due north from Tabantha Tower until you reach the ring road surrounding the lake and pillars that play home to Rito Village.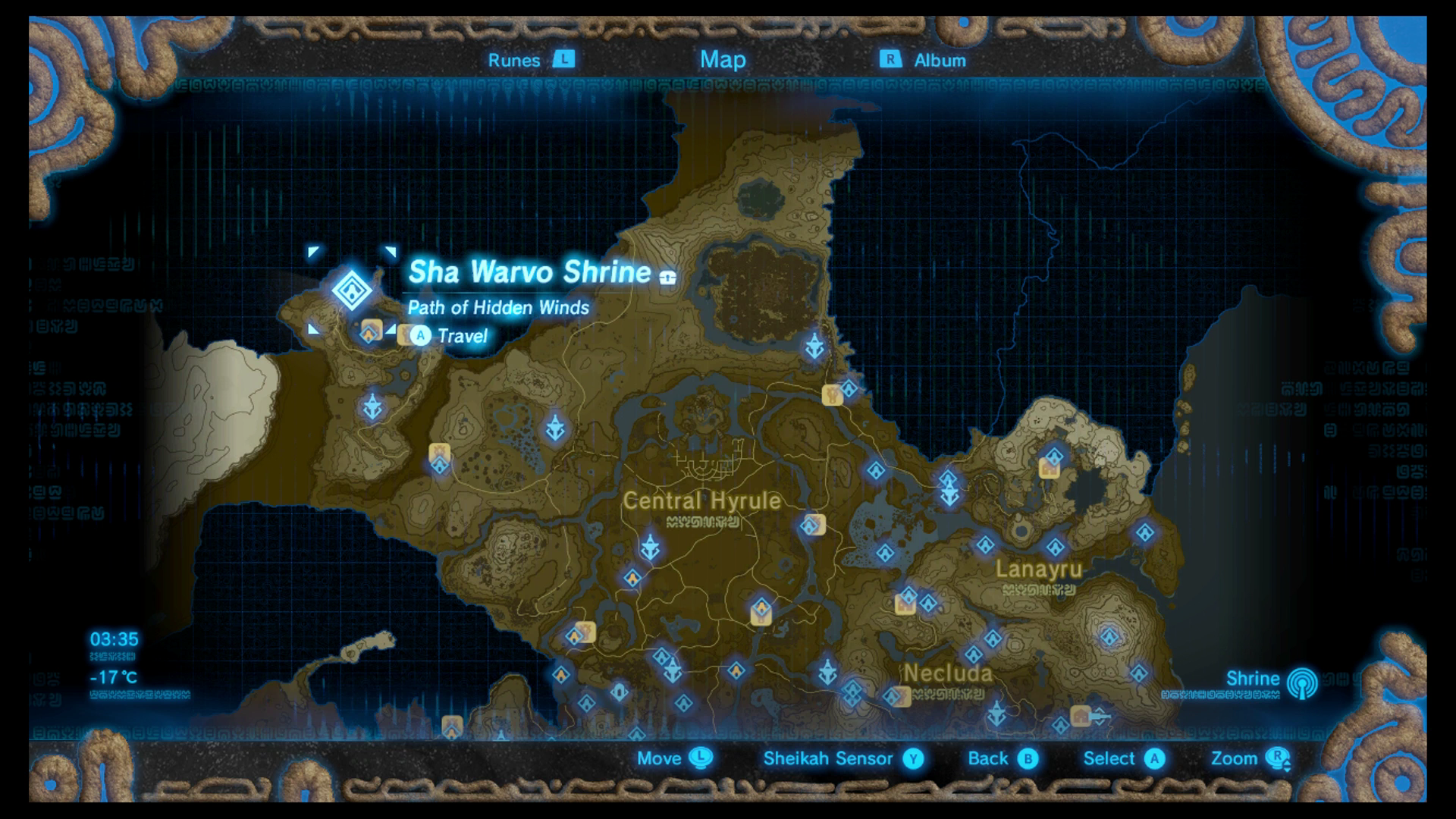 Follow that clockwise, until you reach an area that requires level 2 cold resistance - check out our page on getting the Warm Doublet and Spicy Meat and Seafood Fry, and our Breath of the Wild cooking guide and ingredients list, for more on how to get through that!
There's no puzzle to solve here in order to access the shrine, so simply dive in when you're ready.
Sha Warvo and Path of Hidden Winds trial solution
This one can look daunting at first but, once you know the path to take, is actually pretty simple to complete. On entering, you'll first see a plume of air in front of you.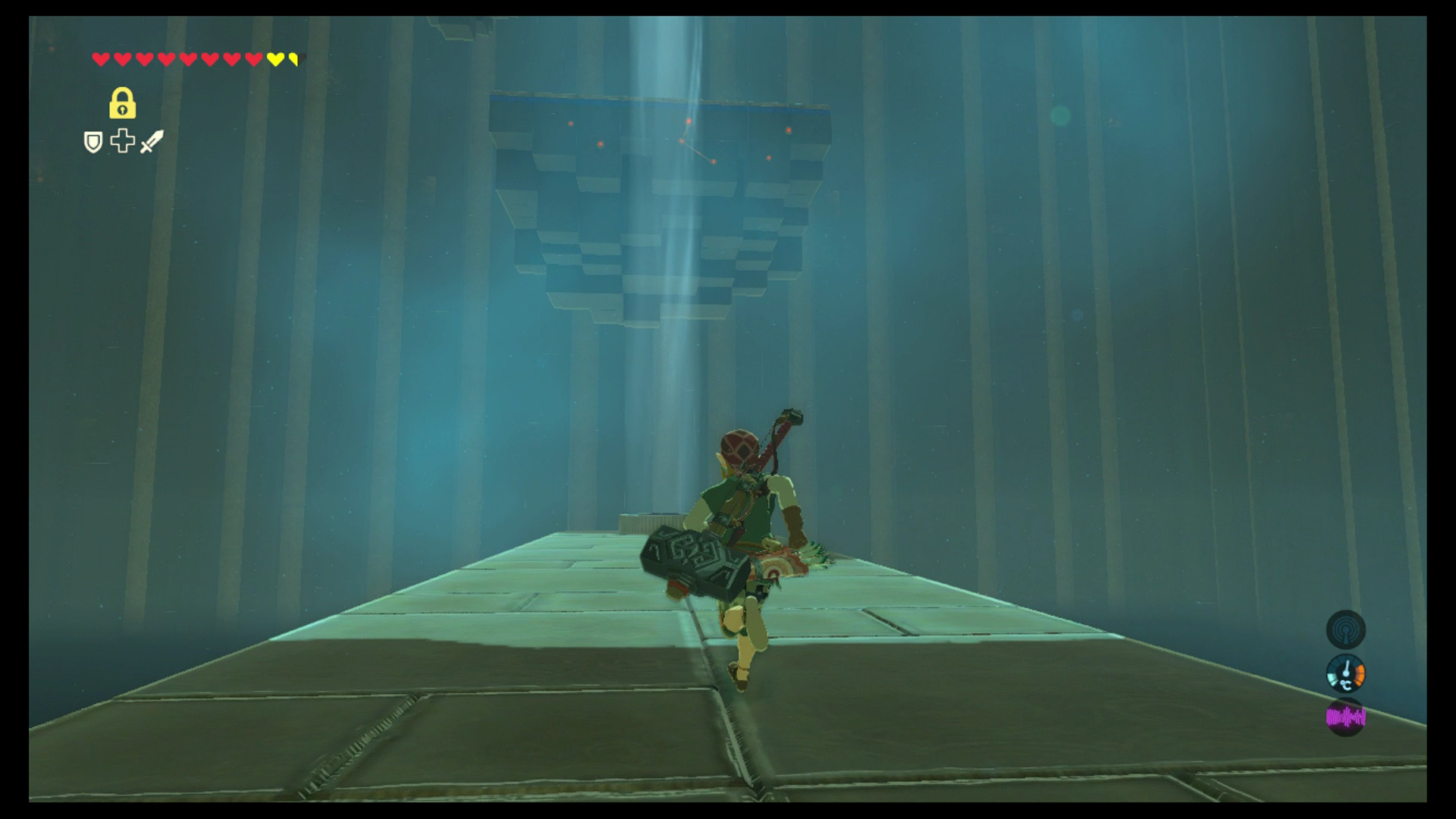 Whip out the paraglider and float up this one, and then again on the next one in front of you. After that, you'll see a small platform to the left, housing a small Guardian Scout and a chest. Deal with that however you prefer, and open the chest for a Purple Rupee.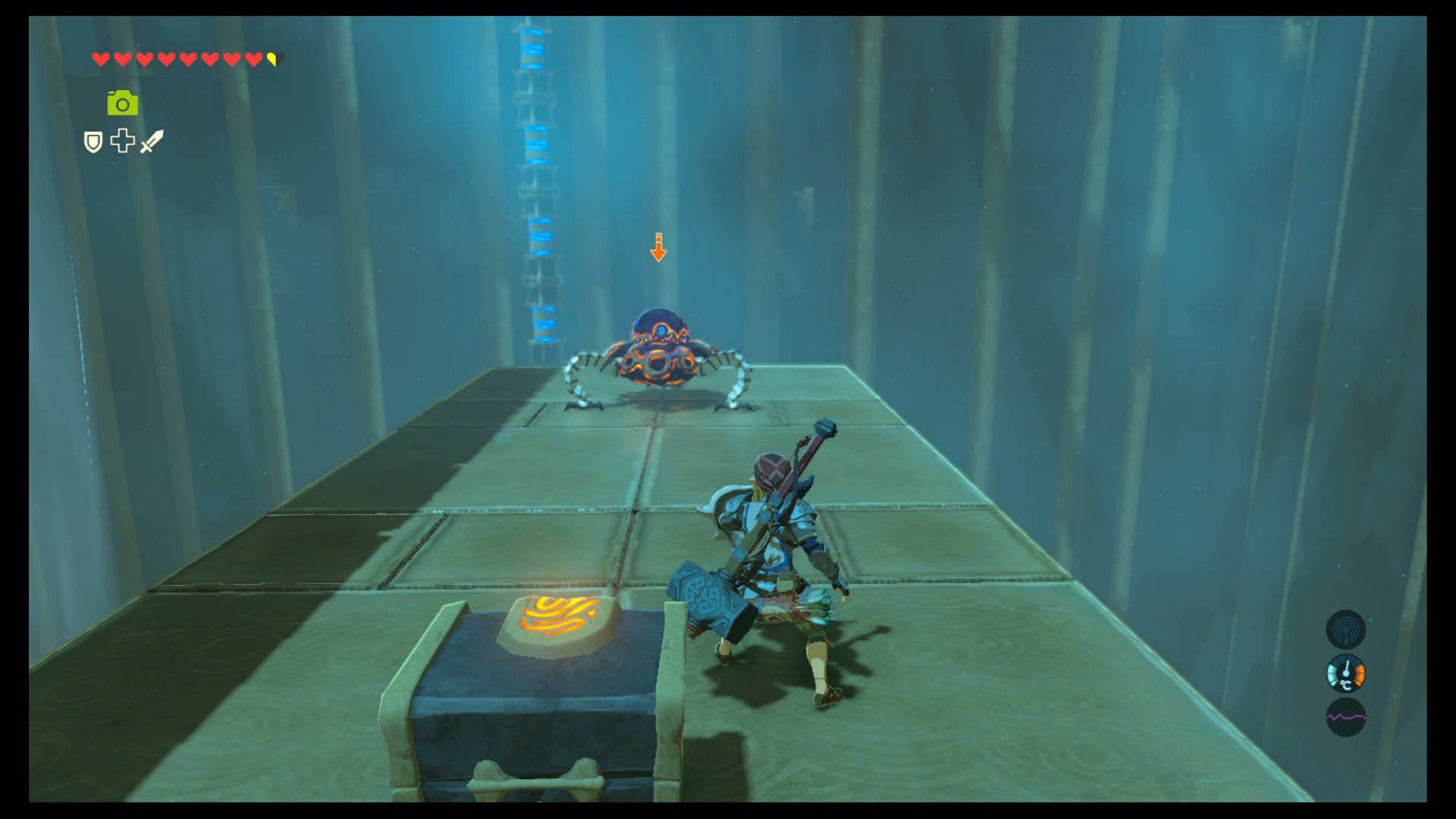 Then head across to the platform on the other side.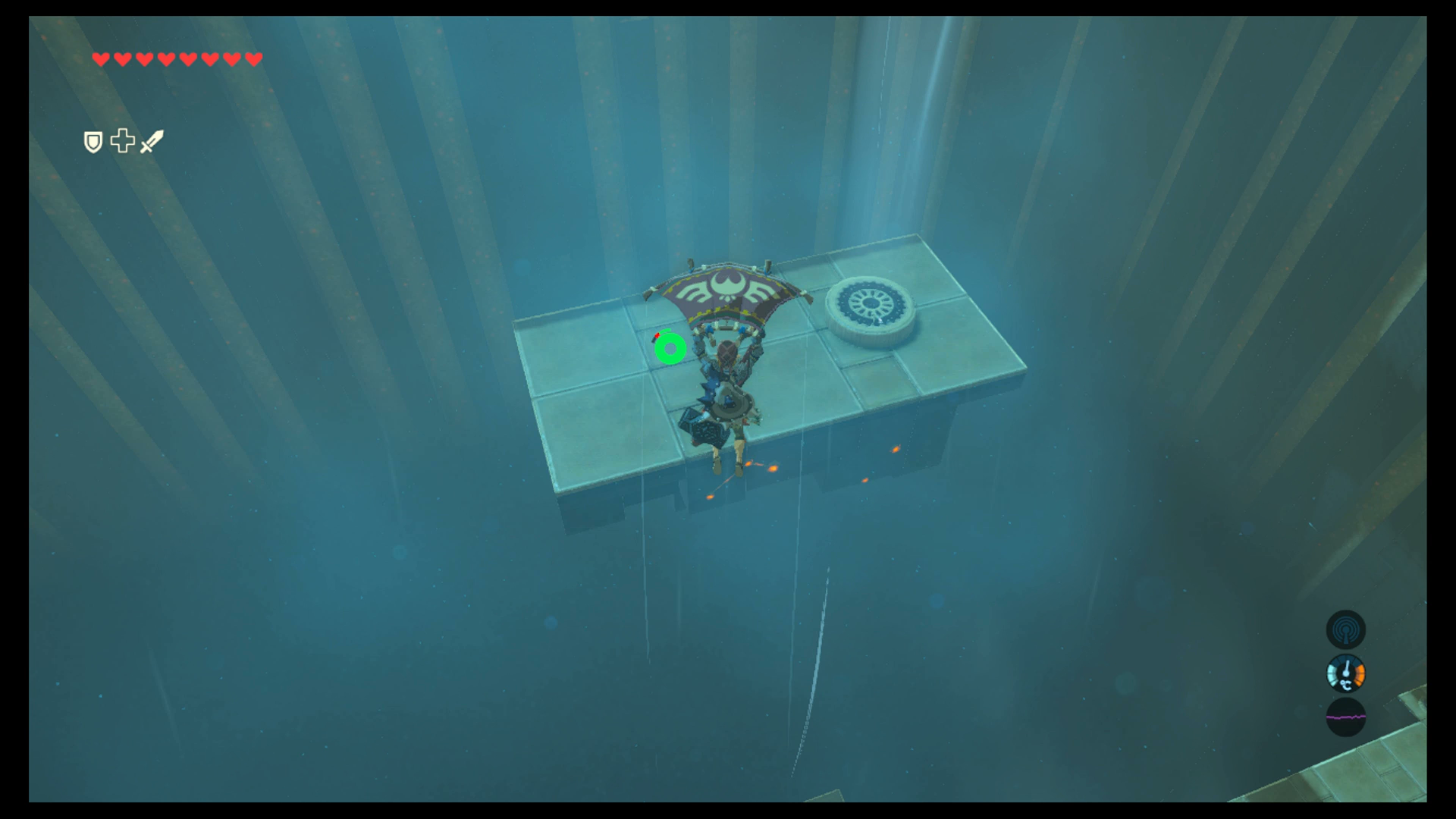 ---
Thanks to a new update, it's now possible to play Zelda Breath of the Wild in VR. Want help with the main game? Our Zelda: Breath of the Wild walkthrough can help complete Divine Beasts Vah Ruta, Vah Rudiana, Vah Medoh and Vah Naboris and more. There's also how to get the Master Sword, Hylian Shield and all Zelda Captured Memories and Great Fairy Fountain locations, while our Shrines locations and Shrine maps hub explains where to find and solve every puzzle room, including dragon locations and Labyrinth solutions. We also have a DLC 1 guide and DLC 2 guide, including all Tingle, Majora's Mask, Phantom, Midna outfit locations.
---
This platform's air flow will take you high enough to land on a moving platform, back towards the centre of the area.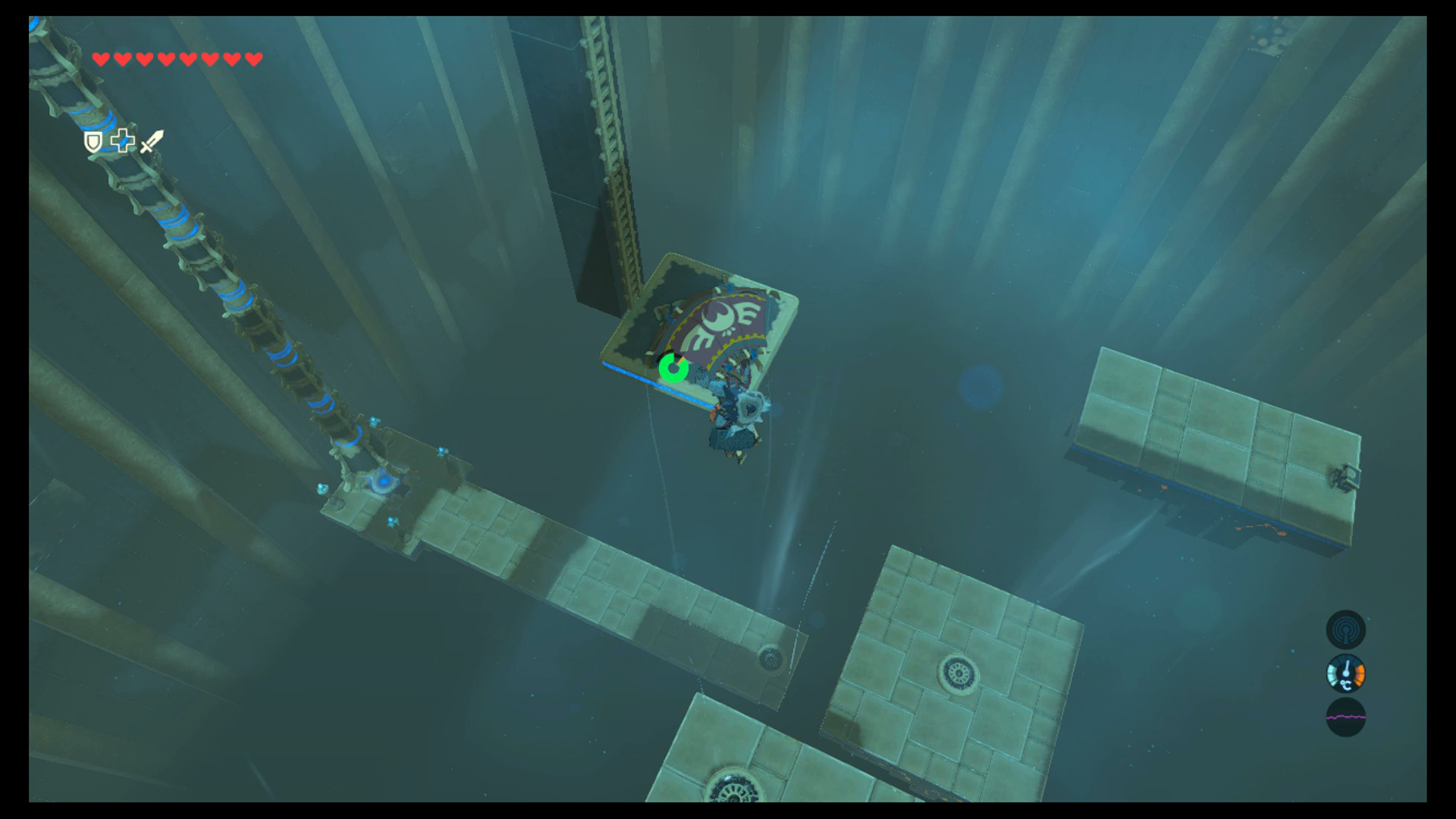 Once you're on it, wait for it to reach the ladder and climb up. At the top is another airwave, but this time the next step isn't totally clear.
Once at the top of the airwave, sail around to the side of the black column in front of you, where you'll see a small point of entry and another flow of air.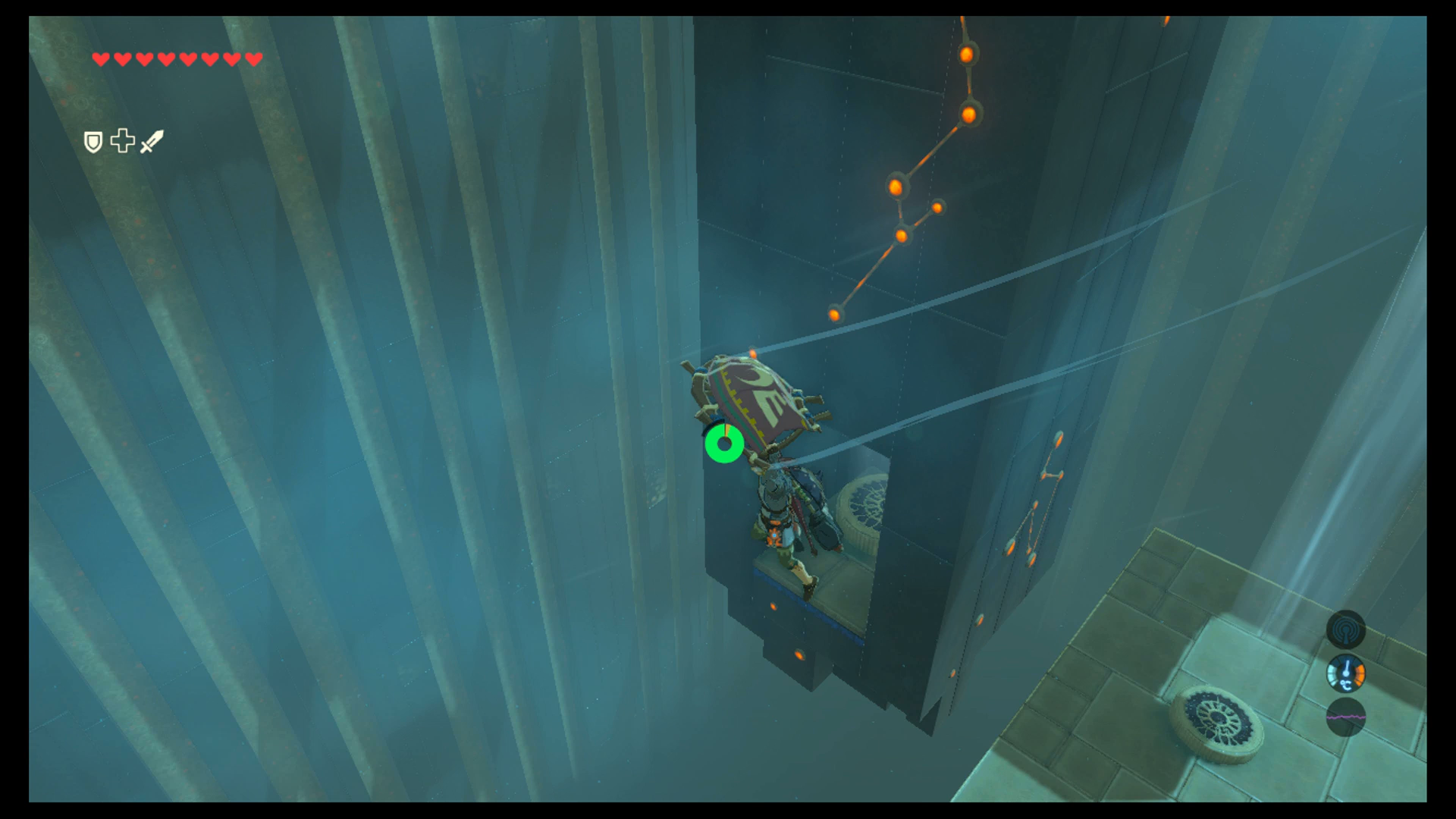 At the top of that, turn and face away from the exit podium, and you'll see a very small platform with a chest on it. It's reachable from the top of this airwave by paragliding over. Inside, you'll find a Knight's Bow.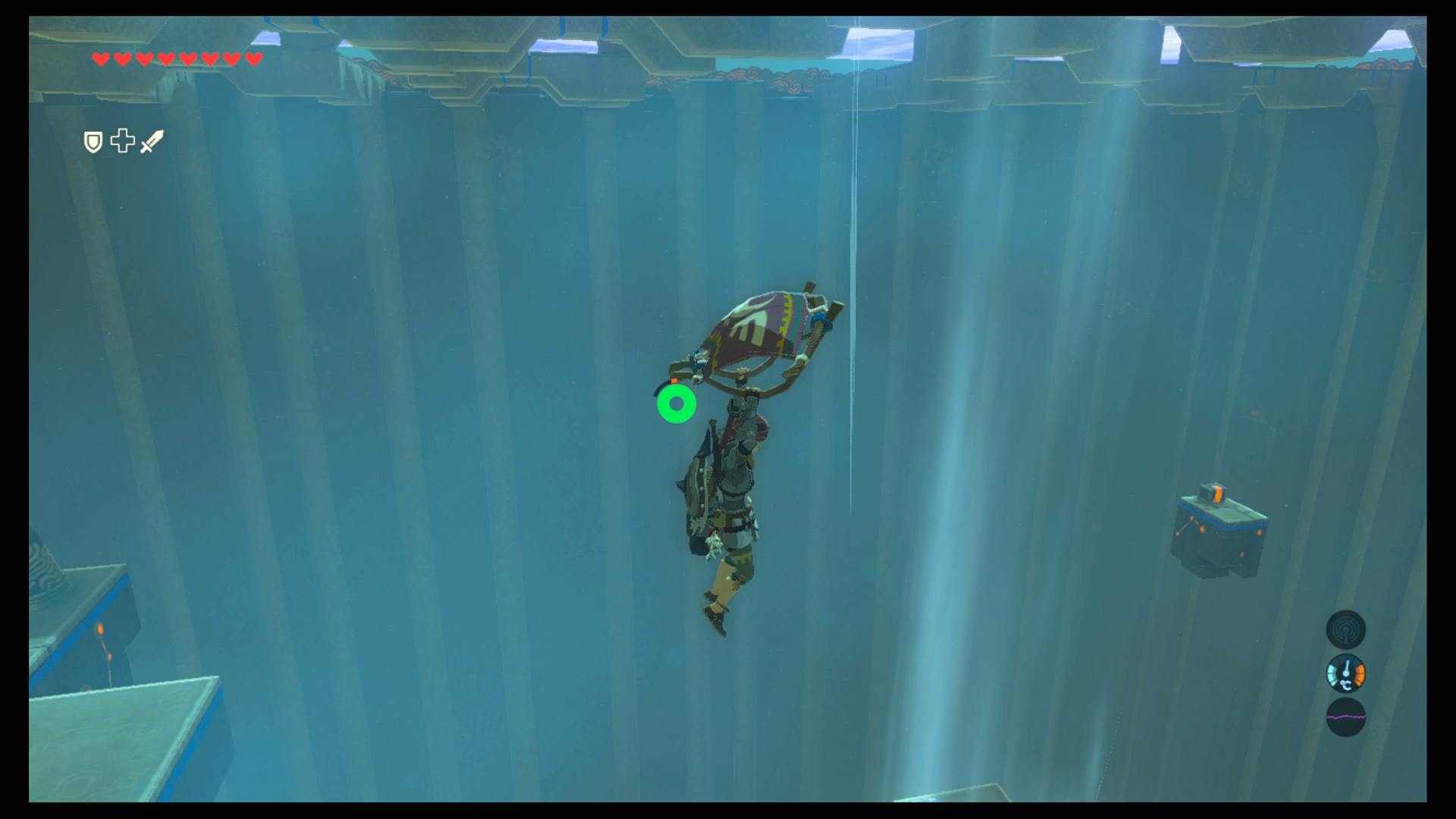 Glide back down from the small platform with the chest to the one at the bottom of the hidden chute. Glide round and up that again, and this time head to the exit.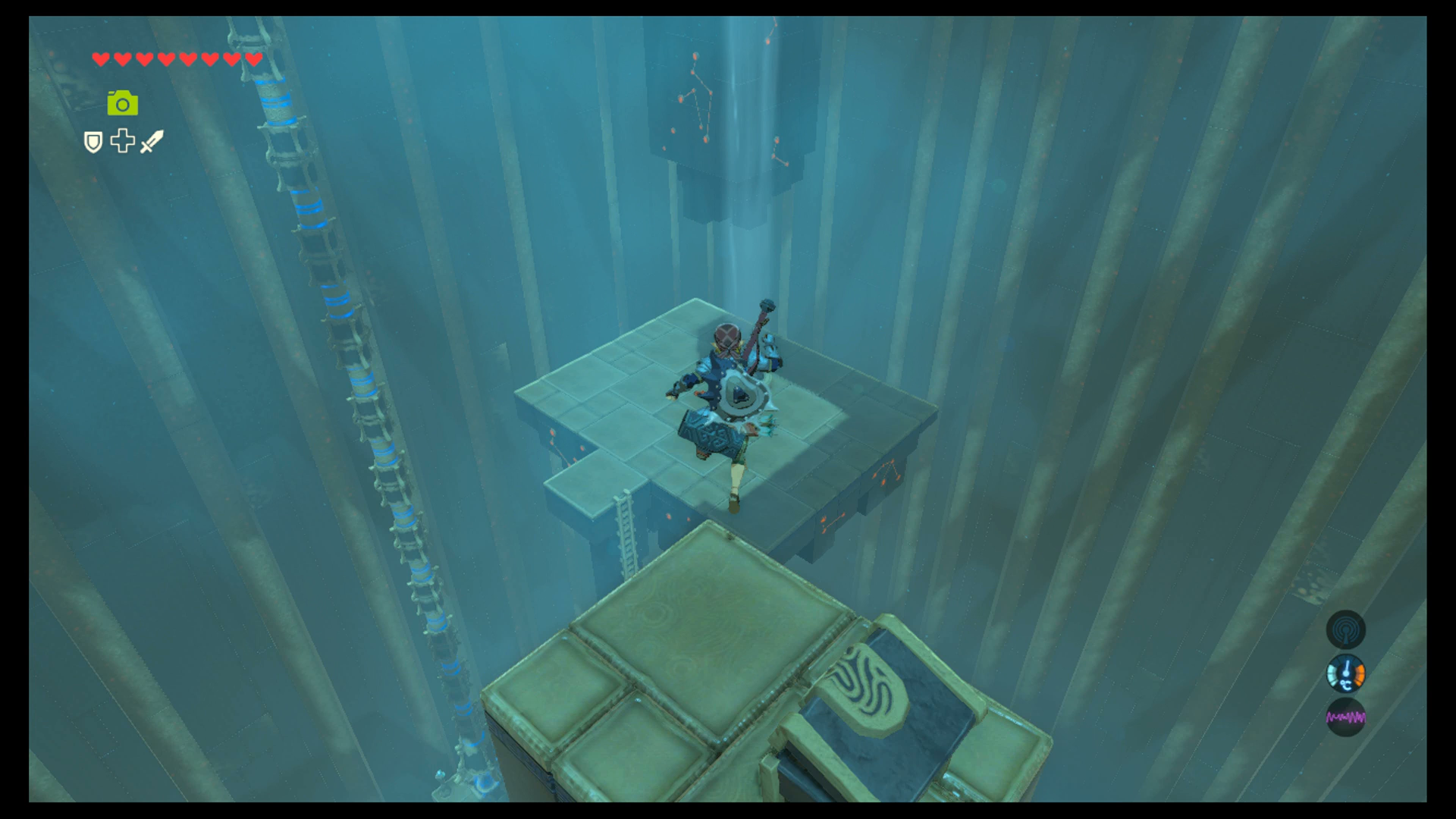 Once you've landed safely, that's it!