Yes, Nintendo Switch lets you browse other regions' eShops
But...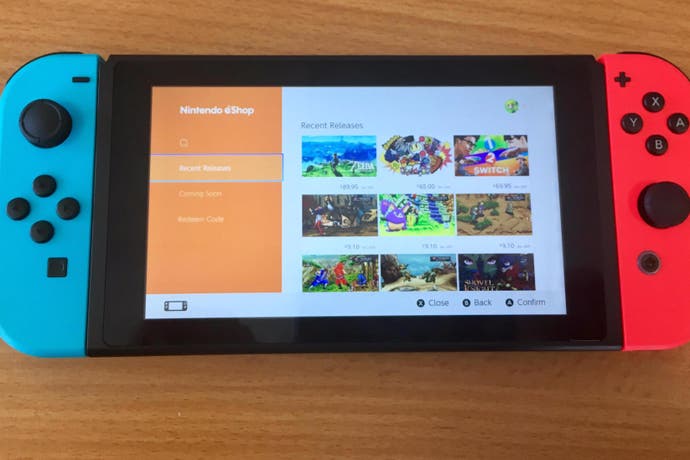 Much has been made of Nintendo Switch's region-free status. But how easy is it to buy a game from its Japanese eShop?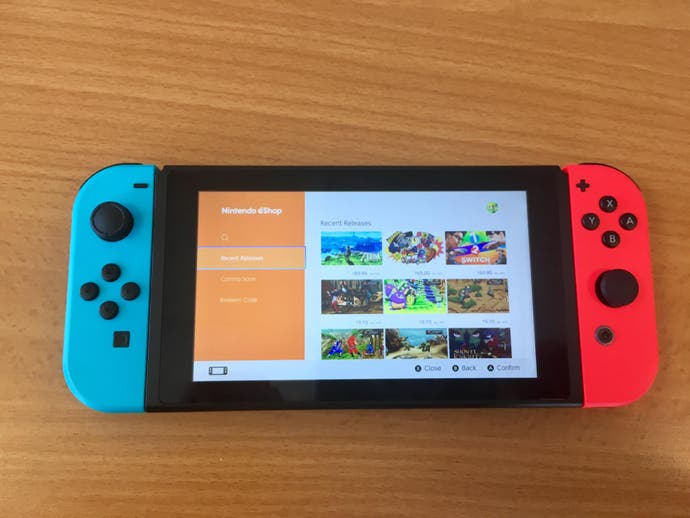 We've been able to access both the Australian and Japanese eShops with ease - but buying games is another matter.
Both the Australia and Japan stores now list games for sale - it's now 3rd March there.
Accessing these stores isn't difficult - you need a new profile on your Switch and a fresh Nintendo Account created on your PC or smartphone to link it to. You pick the region for your profile during the Nintendo Account setup. Your Switch will then let you sign in and link the two. And that's it.
Booting the eShop app asks which profile you want to use to access it. Pick a profile tied to a European Nintendo Account and you'll get the EU store. Pick a profile tied to a Japanese Nintendo Account and you'll get the Japanese store.
Browsing the various catalogues there are differences in the line-ups. Right now I can see Puyo Puyo Tetris on the Japanese store but not in Australia. Likewise, New Frontier Days: Founding Pioneers is also just available in Japan right now.
But I couldn't buy a game from either the Australia or Japan stores using a UK card. I tried three cards - Visa and Mastercard - but was told each time to check my details were correct.
You can, however, download free demos without any issue.
It's likely you'll be able to add credit using a pre-paid card and buy games on a different eShop this way. Right now, however, debit and credit cards seem tied to their respective regions - it's the same situation as the region-free PlayStation 4.
We'll continue trying - and the North American store is yet to launch.
For every game available in Europe, we have a full digital Switch game list, including UK pricing, as well as a master list of every confirmed Switch game.