Nintendo Switch eShop games and prices revealed
UPDATED: All 18 games available on launch day.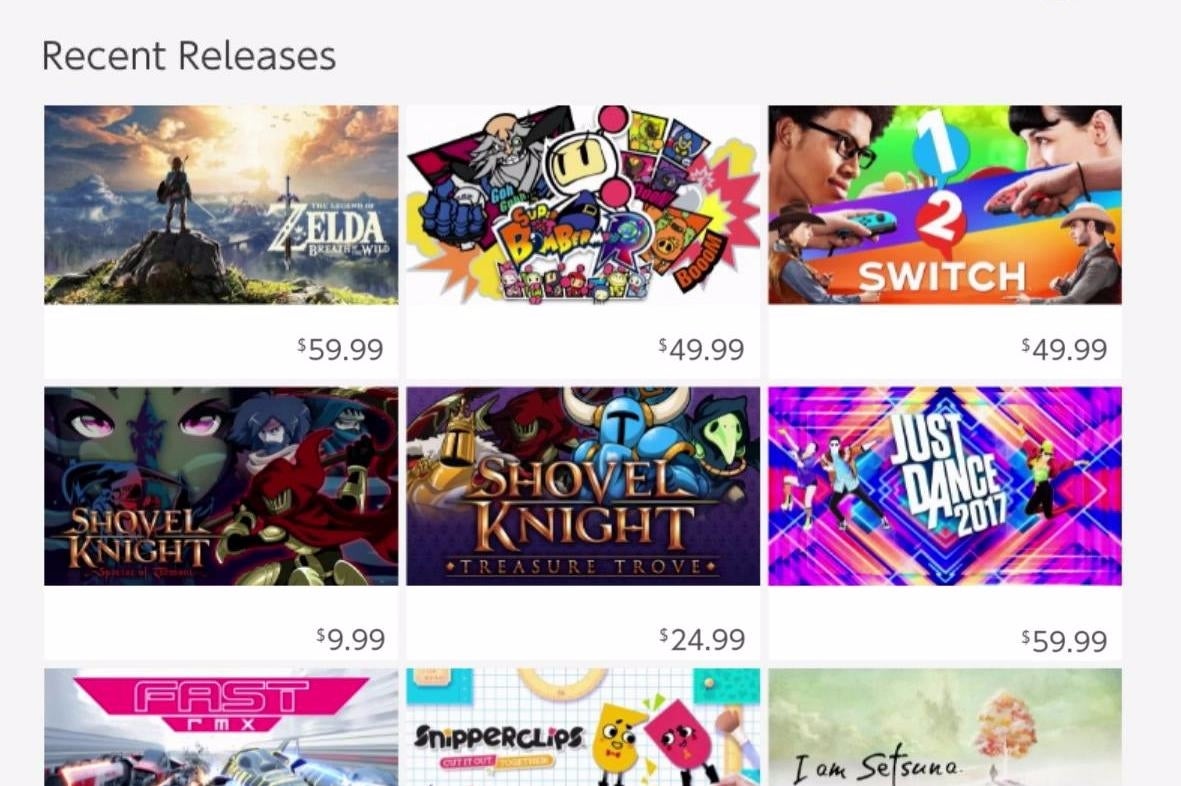 UPDATE: It's Switch launch day, and Nintendo's eShop is live with a total of 18 games to download. Here's the full rundown, with prices: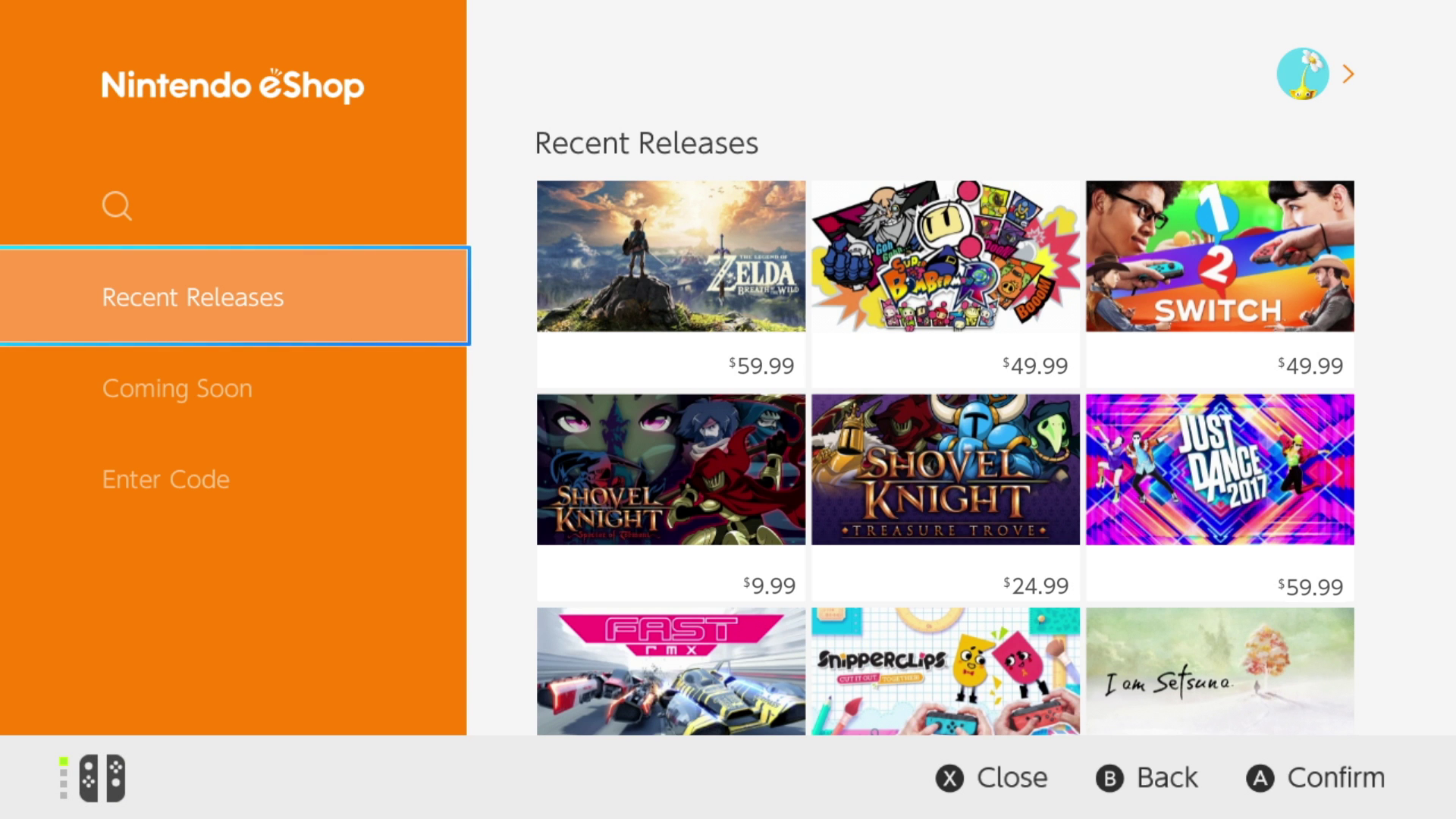 Available now:
Zelda: Breath of the Wild (£59.99)
Snipperclips (£17.99)
1-2 Switch (£39.99)
Super Bomberman R (£49.99)
Neo Geo Shock Troopers (£6.29)
Neo Geo World Heroes Perfect (£6.29)
Neo Geo King of Fighters '98 (£6.29)
Neo Geo Waku Waku 7 (£6.29)
Neo Geo Metal Slug 3 (£6.29)
Shovel Knight: Spectre of Torment (£8.99)
Shovel Knight: Treasure Trove (£22.49)
Othello (£4.49)
Voez (£18.99)
New Frontier Days: Founding Pioneers (£8.99)
Vroom in the Night Sky (£7.99)
Just Dance 2017 (£49.99)
Fast RMX (£16.99)
I Am Setsuna (£29.99)
Coming soon:
Blaster Master Zero - price TBD
Arms - price TBD
Mario Kart 8 - price TBD
Splatoon 2 - price TBD
If you want to see other titles on the way, our list of every confirmed Switch game including launch titles can help.
---
ORIGINAL STORY: Nintendo Switch's day one patch is now live and we can finally access the console's eShop.
It's pretty sparse - many of the Switch's launch day games are yet to show up. But what is there is a surprise.
Two Neo Geo games will be able to download tomorrow: Neo Geo Shock Trooper and Neo Geo World Heroes Perfect, both priced £6.29.
Nintendo has said its own Virtual Console will not be ready for the Nintendo Switch's launch.
While we're talking of surprising - Super Bomberman R is £50.
Here's all six games listed on the eShop with prices, if they yet have them.
Super Bomberman R - 2nd March - £49.99
Neo Geo Shock Trooper - 3rd March - £6.29
Neo Geo World Heroes Perfect - 3rd March £6.29
Arms - TBD
Mario Kart 8 - TBD
Splatoon 2 - TBD
The day one update also lets you edit and share screenshots via Twitter and Facebook. For example: