Yakuza: Like A Dragon launches on PS5 four months after Xbox Series X
UPDATE: Digital and disc get PS4 upgrade, but saves won't transfer.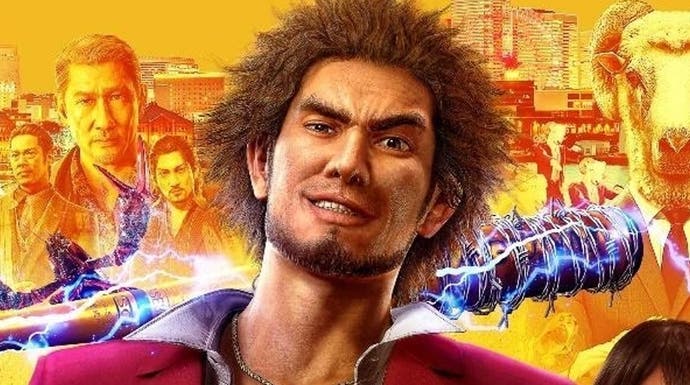 UPDATE 29/9/20: Yakuza: Like A Dragon's PS4 edition will offer a PS5 upgrade for both digital and disc copies, developer YGG Studio has confirmed, following some confusion.
Oddly, however, this upgrade will not let you carry PS4 save files across to the PS5 edition. There's no word on why.
To clarify, physical owners of Yakuza: Like a Dragon on PS4 can also use the original disc to upgrade to the PS5 version when it releases on March 2, 2021.

Save data will not be transferable between the PS4 and PS5 versions of the game.

— RGG Studio (@RGGStudio) September 28, 2020
---
ORIGINAL STORY 28/9/20: The PlayStation 5 version of Yakuza: Like A Dragon launches on 2nd March 2021, four months after it arrives on Xbox One and Xbox Series X/S.
We had heard previously the game would be an Xbox Series X/S launch title and the PS5 edition would launch "at a later date". Now we know exactly how long a wait that'll be.
It's an odd situation, as only the PS5 version of the game will come later. There's no hold up for the PS4 version, or on PC either.
PS4 owners of the game will get a free upgrade to the PS5 version when it releases next year, just as Xbox One owners will if they later upgrade to Xbox Series X/S.
This begs the question if you'll just be able to play the PS4 version of the game on your PS5 through the console's assumed backwards compatibility support - though we don't know for sure.
Yakuza: Like a Dragon (or Yakuza 7, if you prefer) is something of a departure for the long-running series in that it stars a brand-new protagonist, Ichiban Kasuga, and replaces previous instalments' meaty beat 'em up action with a turn-based combat system more akin to an RPG.
If you're wondering how that impacts the experience, Eurogamer contributor Malindy Hetfield came away both surprised and delighted when she explored the Japanese version of the game earlier this year.