Yakuza: Like a Dragon heading west in November, English dub stars George Takei
Plus, PS5 "upgrade path" confirmed.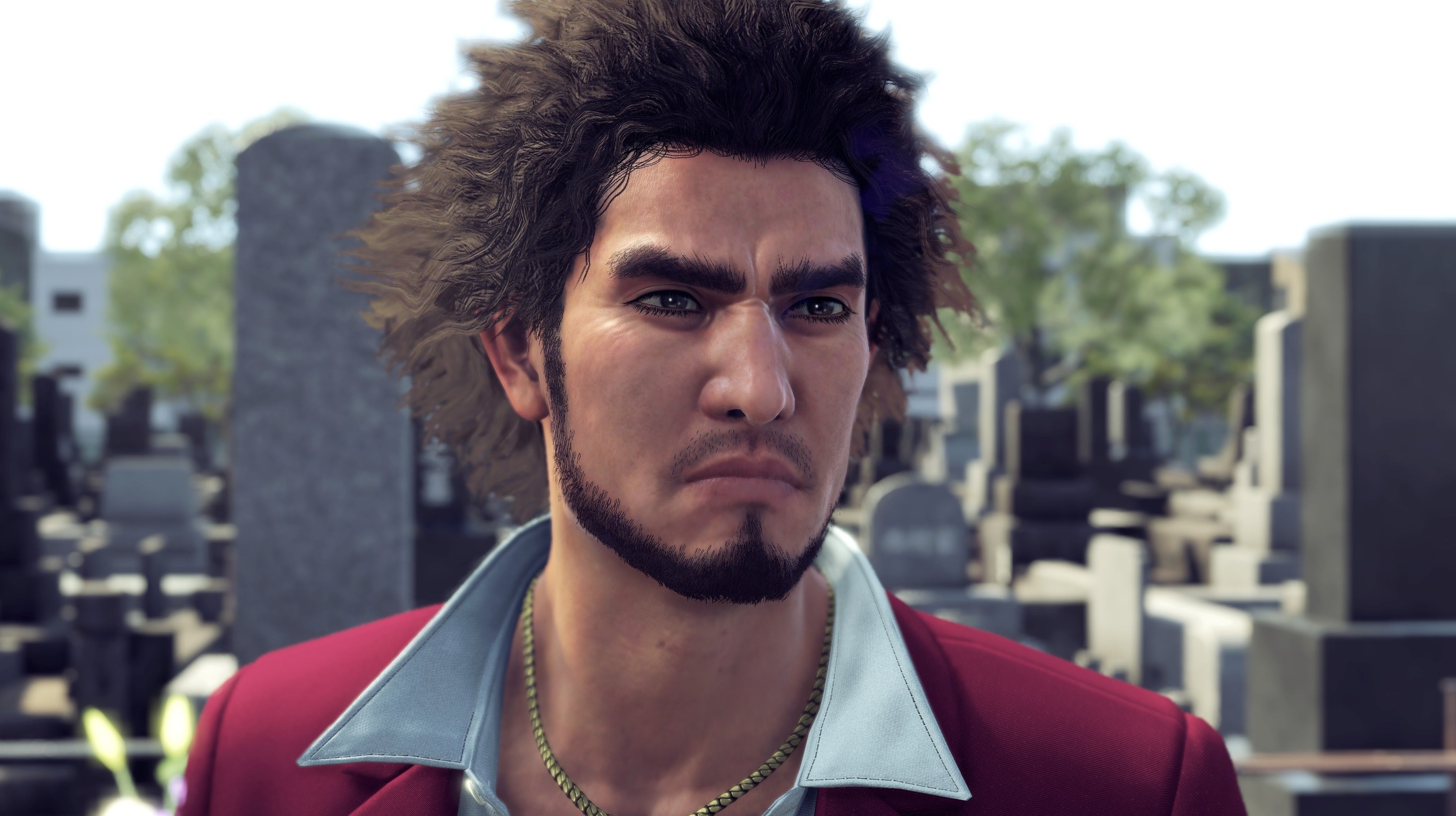 Yakuza: Like a Dragon, the latest entry in developer Ryu Ga Gotoku Studio's acclaimed action series, will be making its way to Xbox One, PlayStation 4, and PC in the west this November, and there's a brand-new trailer - introducing the full English dub - to celebrate the news.
Yakuza: Like a Dragon (or Yakuza 7, if you prefer) is something of a departure for the long-running series in that it stars a brand-new protagonist in the form of Ichiban Kasuga, and replaces previous instalments' meaty beat-'em'up action with a turn-based combat system more akin to an RPG. And if you're wondering how that impacts the experience, Eurogamer contributor Malindy Hetfield came away both surprised and delighted when she explored the Japanese version of the game earlier this year.
Notably, Like a Dragon will also be only the second mainline Yakuza game to receive a full English voice dub to go alongside its localised subtitles following the 2005 original (although Yakuza's detective-themed spin-off Judgment received a similar treatment last year), and publisher Sega has revealed that veteran actor George Takei will play Masumi Arakawa, described as a "powerful patriarch whose dissolution of the Tojo Clan's yakuza empire sets into motion the conflict at the heart of the complex, winding narrative".
Sega has also confirmed that Yakuza: Like a Dragon will be making its way to PlayStation 5 in the west, and that an upgrade path from PS4 to PS5 will be detailed in the future - an Xbox Series X version with Smart Delivery support was announced previously. However, while the Series X version is set to arrive alongside Microsoft's new console on launch day, Sega says Like a Dragon will release on PlayStation 5 "at a later date".
Of course, it wouldn't be 2020 without a slightly excessive array of launch day editions to choose from, and Like a Dragon has three of its own. There's a £54.99/$59.99 USD Day Ichi Edition, available both digitally and as a SteelBook physical release, which includes the game and the Legends Costume Set, featuring eight outfits based on "fan-favourite figures".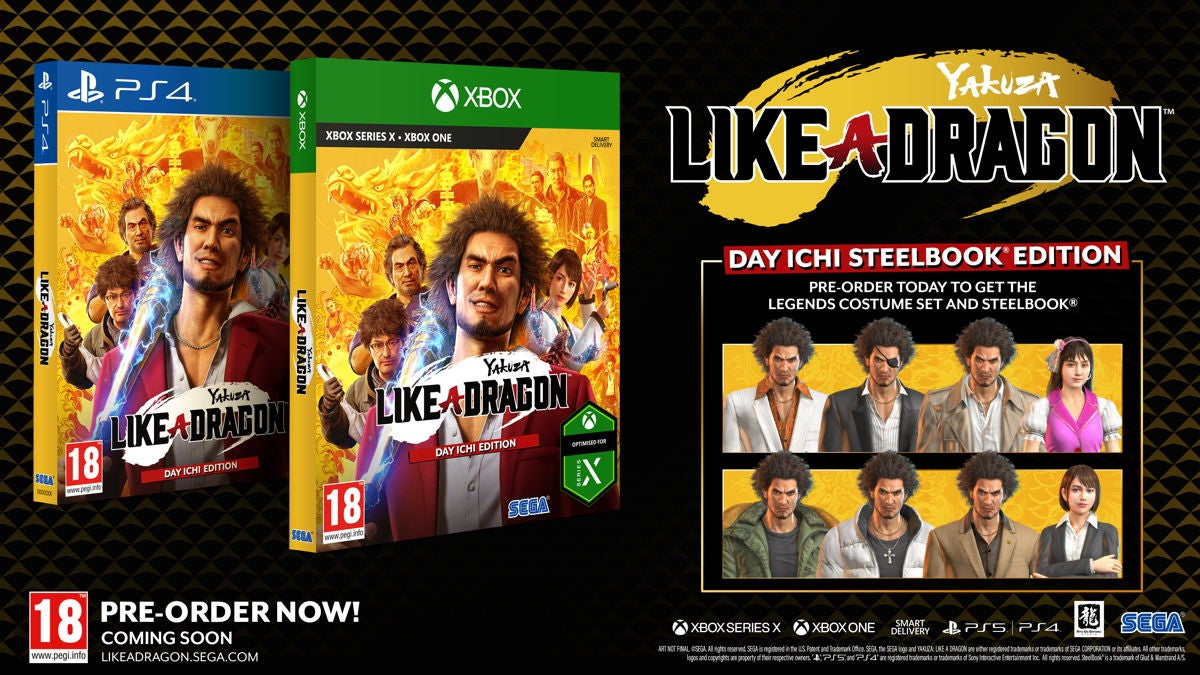 A £64.99/$69.99 digital Hero Edition also adds two new playable jobs - "the guitar-shredding Devil Rocker and the naginata-wielding Matriarch" - and a wide selection of additional employees for Like a Dragon's Management Mode mini-game. Finally there's the £74.99/$89.99 digital Legendary Hero Edition which, as well as everything above, throws in the Crafting Set, Karaoke Set, Ultimate Costume Set, and Stat Boost Set.
All three versions will be available on Xbox One, PlayStation 4, and PC when Yakuza: Like a Dragon launches this November.