Yakuza's detective-themed spin-off Judgment gets a June release date on PS4
And pre-orders unlock it earlier.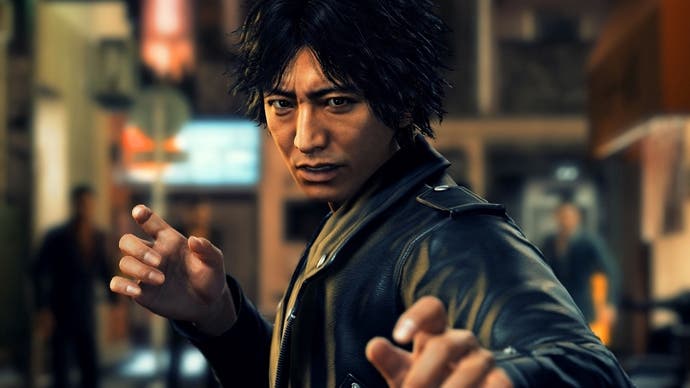 Yakuza's detective-themed spin-off Judgment will be heading to PlayStation 4 on June 25th, Sega has announced.
Judgement is the work of regular Yakuza developer Ryu ga Gotoku Studio, and follows the adventures of Takayuki Yagami, an ex-defence-attorney turned private detective. And because there's apparently no such thing as a happy PI, Yagami is "haunted by the demons of his past".
Yagami takes a turn into the world of Yakuza when he begins investigating a serial murder in the Tokyo district of Kamurocho - the primary setting for the Yakuza games. What unfolds is an action-adventure that borrows certain elements from the core series, including a fighting system similar to that of Yakuza Zero, with an added focus on investigation. "Search for clues, collect evidence, track down criminals, and bust some heads", says Sega.
Judgment will feature a dual-audio option when it releases here on June 25th, and is playable either in English or Japanese. Interestingly, it's also getting two separate sets of English subtitles, with one reflecting the English dub while the other is designed to more accurately represent the original Japanese dialogue, as detailed more thoroughly on the PlayStation Blog.
According to Sega, the physical release of Judgment will feature a reversible cover enabling owners to display the the original Japanese cover art. Additionally, pre-ordering Judgment via the PlayStation Store will net players a static theme upon checkout, featuring Takayuki Yagami, and early access to the game from June 21st.