Lost Judgment leaks on PlayStation Store ahead of official reveal
UPDATE: Announced. Out September 2021.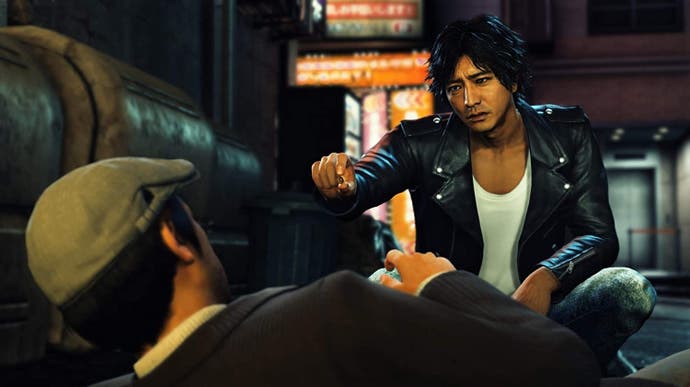 UPDATE: Sega has officially announced Lost Judgment, the Judgment sequel due out globally 24th September 2021 on PlayStation 4, PlayStation 5, Xbox One, Xbox Series X and S.
Developer Ryu Ga Gotoku Studio said in addition to Kamurocho, fans will be able to adventure to the scenic port city of Yokohama. One of the most important new locations is a high school, with a "highly detailed" interior. The trailer is below:
The developers have leaned heavily on the fast-paced action portion of the original game. The acrobatic Crane style and lightning-fast Tiger style make their return, along with a brand new strategic Snake style.
The Investigations have also received an upgrade. "Scramble up buildings, sneak by enemies, and seek out valuable information in new ways as you travel between Tokyo and Yokohama," the developers said.
"While going undercover at the high school, Yagami's interactions with students unlocks optional side content called School Stories. Take time away from the main story to have some fun!"
ORIGINAL STORY: Lost Judgment has leaked on the PlayStation Store ahead of its official reveal later today.
VGC reports Japanese Twitter user @kenichiro_taka spotted Lost Judgment on the PlayStation 5 store, but pulled their tweet as it began to spread.
The store page listed Lost Judgment as coming out on 24th September in Japan.
This is no doubt the game a countdown website from Sega is hinting at. This website emerged alongside the recent release of Judgment on PS5, Xbox Series X and S, and Google Stadia. It's currently counting down to "Judgment Day", 7th May. That's today! Expect more at 3pm.
The Yakuza spin-off first came out as a PlayStation 4-exclusive back in 2019.
"[T]his isn't the best place to start if you want to get into Yakuza - and, if you're more familiar with the series, this is more a slight curio than any indication of where the future output of the Ryu Ga Gotoku Studio lies," Martin said in Eurogamer's original Judgment review.
"Maybe you'll find clues nestled deep within Judgment, which on its own merits is still a fine video game. It's just that, for the first time in a while, here's a game from Ryu Ga Gotoku Studio that feels eminently skippable."