Xbox One X bundles have fallen to their lowest price so far
Consoles now start at £250.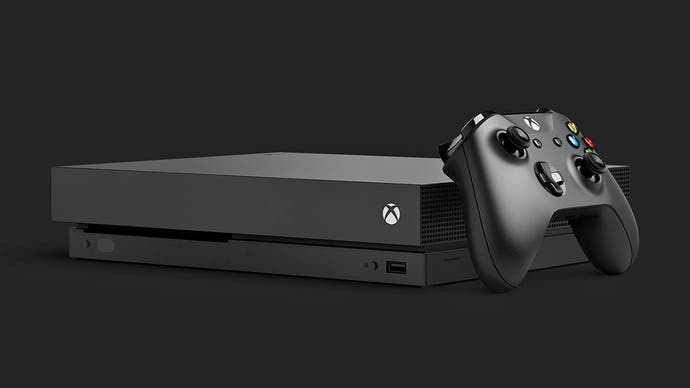 Update: Sadly, over the weekend, many of these Xbox One X offers have now been expired. Some are still available, though, and you'll find them highlighted below. Remember, do keep an eye out for that Xbox One S All-Digital discount that scheduled to go live from Wednesday.
Original Story: Hear that? It's the steady march of the next-gen cresting over the horizon. It is upon us - and that's made especially clear now many Xbox One X bundles have dropped to their lowest ever prices.
Various retailers have Xbox One X consoles with at least one game starting at £250. Looks like Microsoft is really trying to shift these while they can and entice folks over to the Xbox before Series X drops later this year. In fairness, it's not a bad option if you're looking for a late catch up on the current-gen. Pair one of these with an Xbox Game Pass subscription and you'll have a vast library to play through for the months ahead.
Exact Xbox One X versions and prices differ depending on where you shop, but the cheapest offers can currently be found at Game. The choice of bundled games here includes Fallout 76, The Division 2, PUBG or the Metro Saga (Metro 2033 Redux, Metro: Last Light Redux and Metro Exodus). Some decent value there, then, especially if you go with the last one.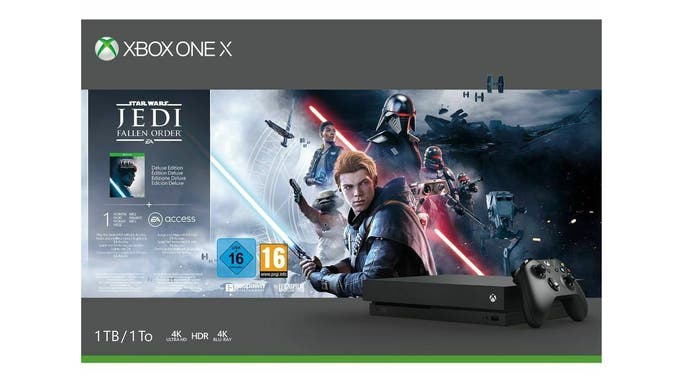 For Xbox One X bundles featuring more recent releases, such as Gears 5 and Star Wars Jedi: Fallen Order, you're looking at a small price jump up to £260. This price appears to be more universal, so you'll be able to find these offers at a variety of retailers. I've listed them below divided by the bundled game:
Star Wars Jedi: Fallen Order:
Gears 5:
Forza Horizon 4 & LEGO Speed Champions:
Game Pass:
I'll continue to keep an eye out throughout the day to monitor stock and see if any other stores put more Xbox One X bundle deals live. Meanwhile, you can also find a few other great Xbox deals right now. There's an Xbox Controller for £35.99 at Amazon UK in Black or White, unique multiplayer PvP/PvE hybrid Hunt: Showdown for £24.99 and Ori and The Will of the Wisps for £20.85 at Base.
Quick heads up: if you're tempted by an Xbox One but the £250 price point is still a little too steep for you then you might want to wait until next Wednesday. It looks like the Xbox One S All-Digital Edition is going to be £149.99 from then onwards, bringing it back down to near its Black Friday price.
---
After more Xbox offers? You can find many more over at Jelly Deals. We've got our picks for the best Xbox One external hard drive, a look at where you can find the best Xbox Game Pass Ultimate deal and everything you need to know if you're looking for Xbox Series X/S stock.
---
This week has been a particularly exciting time in terms of next-gen console announcements. Both Microsoft and Sony dropped loads of info on the Xbox Series X and PS5. As you would expect, Digital Foundry has gone big by breaking down the Xbox Series X specs and PS5 specs. Peruse through both with knowing interest or sheer confusion as required. You can also put both against each other teraflop-to-teraflop in DF's PS5 vs Xbox Series X comparison piece.