Xbox One S and PS4 consoles with FIFA 20 start at under £200
Kick off the week with a bargain.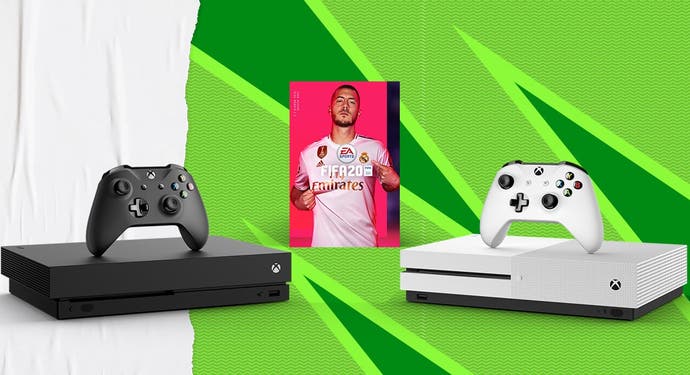 With the whistle now blown for the release of FIFA 20 this week, Microsoft has dropped a handful of new Xbox One S All-Digital bundles with a copy of this year's kickabout sports sim for under £200.
Stock is going fast for these, so you'll need to snag one quickly while they're still available. I've gathered together all the retailers that are listing the bundle right now and will be back to update the page if I spot any more.
Remember, the Xbox One S All-Digital consoles all come with Minecraft, Sea of Thieves and Forza Horizon 3 as standard, too. That makes them terrific value for money, with the caveat that you'll have to rely on digital downloads for all of your games. A strong net connection and the ability to stomach slightly inflated prices on some games is absolutely required. However, regular sales and the expansive library via Xbox Game Pass Ultimate can make it very worthwhile.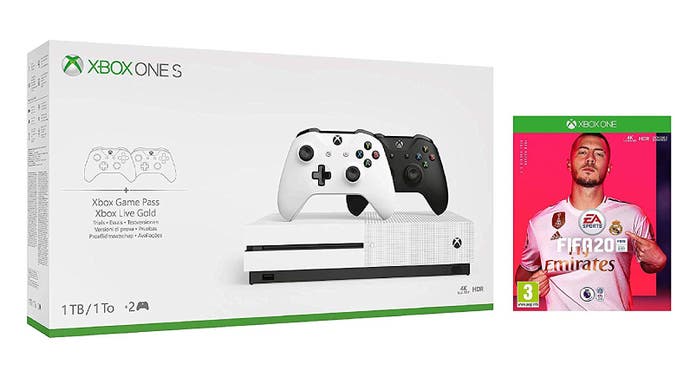 If you'd rather stick with a console that's still capable of playing physical games, though, you can always go for one of these Xbox One or PS4 bundles that also include FIFA 20 from £200. Many have been going out of stock fast so you best grab one quickly!
Lastly, as we covered on Friday, there's also still stock of the Xbox One X 1TB Gears 5 Limited Edition bundle with The Division 2 and FIFA 20 for £399.99 or $499.99 in the US. Not only does that get you the exclusive Crimson Omen branded console, but also the Kait Diaz Limited Edition Wireless Controller and all previously released Gears of Wars games.
As for FIFA 20, well, Wes came away conflicted after spending some serious time with it for the Eurogamer review. He found it to be "the beautiful game at its most glorious, and its most grotesque".
FIFA 20 launches today on PS4 and Xbox One for £49.99.
You can always head over to Jelly Deals for all the latest and greatest gaming offers. At this very moment, you'll find the best price for Xbox Game Pass Ultimate, a look at some of the best Xbox One external hard drives and where you can get £10 off the Borderlands 3 Deluxe Edition!