Xbox Australia releases greaseproof PUBG controller
Fried and tested.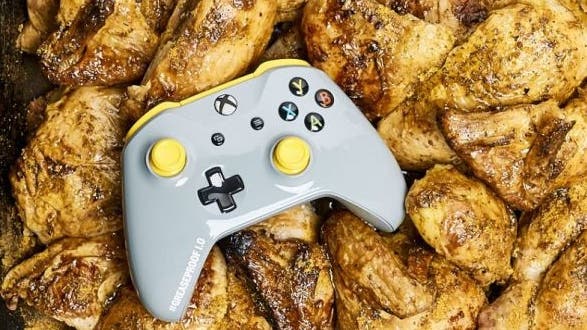 From the people who brought you the Xbox onesie comes the latest thing you don't really need: a PUBG-branded, greaseproof Xbox One controller.
It's a cheeky (and chickeny) PR stunt to celebrate the full release of PUBG on Xbox One. If you haven't figured it out yet, it's a play on PUBG's "winner winner chicken dinner" slogan which appears for victors at the end of a match.
According to the YouTube description, the controller uses "a patented coating that is resistance to chicken grease - assisting players in their fight for elusive, yet tasty, chicken dinner victories". So if you're a sloppy eater, this could really save your bacon.
I'm really not sure about the promotional video though. There's something horribly wrong about rubbing chicken legs on an Xbox controller and drizzling it in oil. Eeeysh.
If you're hungry for one of these controllers, don't count your chickens before they hatch. There's only 200 of these in existence. If you're feeling lucky, you can enter yourself in Xbox Australia's Facebook competition draw to nab one of five. Hurry now - don't let the opportunity slip through your fingers.