Wubba Lubba Dub Dub! Rick and Morty are coming to Rocket League
Better than Szechuan sauce.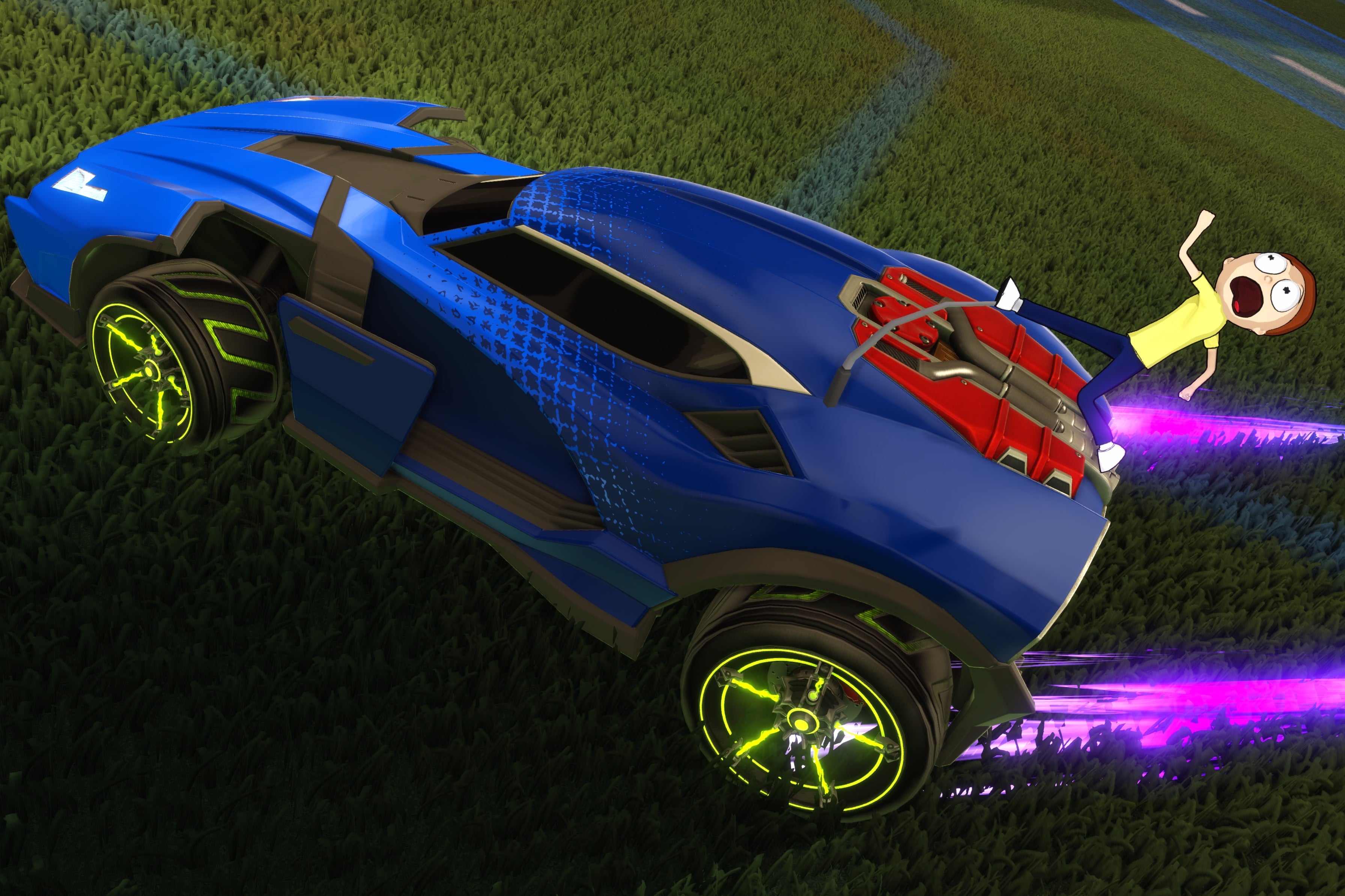 What up my glip glops! Everyone's favourite space travelling duo is coming to Rocket League as part of a 2nd anniversary update.
According to the Rocket League website, Rick and Morty will be available as free customisation items from 5th July.
Rick and Morty will be available as Antennas, along with Cromulon, Mr. Meeseeks and Mr. "PBH" Toppers, an Interdimensional GB Rocket Boost, and some familiar-looking Sanchez DC-137 Wheels. Bonus: the Cromulon Topper can drop as a painted item.
The new items will be available as common drops after online and offline matches.
Developer Psyonix revealed in March that Rocket League had sold over 10.5 million copies across all platforms, and had 29 million registered players. With Rocket League having such a loyal fan base, and Rick and Morty becoming pop culture icons, the newest update is sure to be well received.