Worms WMD wriggles onto Switch at the end of November
Give yourself an invertebreak from Mario Odyssey.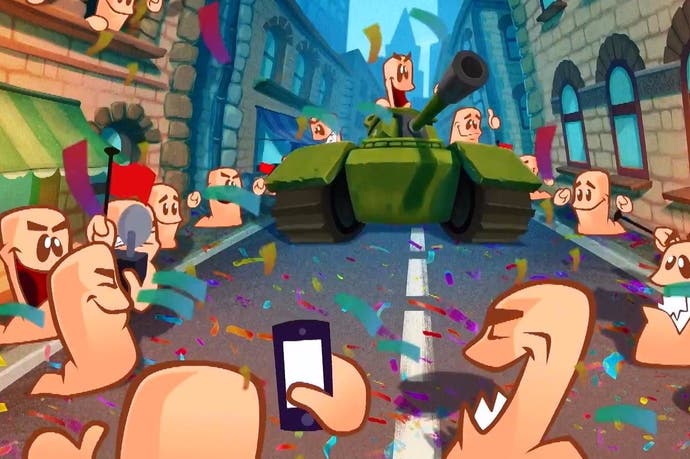 Team 17 has announced that Worms WMD, the latest entry in its enduringly popular turn-based multiplayer tactics series, will be launching on Switch on November 23rd.
Worms WMD originally released on PC, Xbox One, and PlayStation 4 last year, marking the series' 21st anniversary. It sports a hand-painted 2D aesthetic (none of that 3D nonsense here), new and returning weapons, plus a number of features never before seen in the series - namely crafting, vehicles, and inhabitable buildings.
The new Switch version of Worms WMD comes complete with all the campaign missions, levels, customisations options, and updates seen on other platforms. That includes the Liberation campaign update and Forts Mode, which drops each team into their own pre-made base to wage war on the other side.
All this takes full advantage of the Switch's flexibility for social play, offering single Joy-Con support, local wireless multiplayer, plus hot seat, local and online multiplayer.
Worms WMD on Switch also includes a number of new additions that will appear on the console "first", suggesting they'll show up on other platforms before too long. There's the new Space theme, the new Mushroom and Tree House forts in Forts mode, and previously unseen customisation options, including three new outfits, and three new gravestones.
Worms WMD will cost £19.99 ($29.99 USD) when it launches digitally on November 23rd. A physical release, says Team 17, is being investigated, but is not yet confirmed.