Worms W.M.D announced for Nintendo Switch
Wriggling its way to handheld.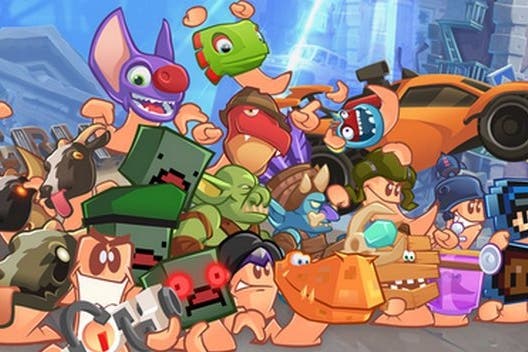 Developer Team 17 has announced turn-based strategy game Worms W.M.D will invade Nintendo Switch later this year.
Worms W.M.D for Switch includes the same campaign missions, levels, customisations and updates as the other versions, as well as some extra bits and bobs. For example, Switch players get a brand new space theme, new mushroom and tree forts and new customisations including three new outfits and three new gravestones to mourn your fallen comrades.
Worms W.M.D is due out on Switch during the fourth quarter of 2017.