Humble has a huge arsenal of Worms games for cheap
Holy hand grenade!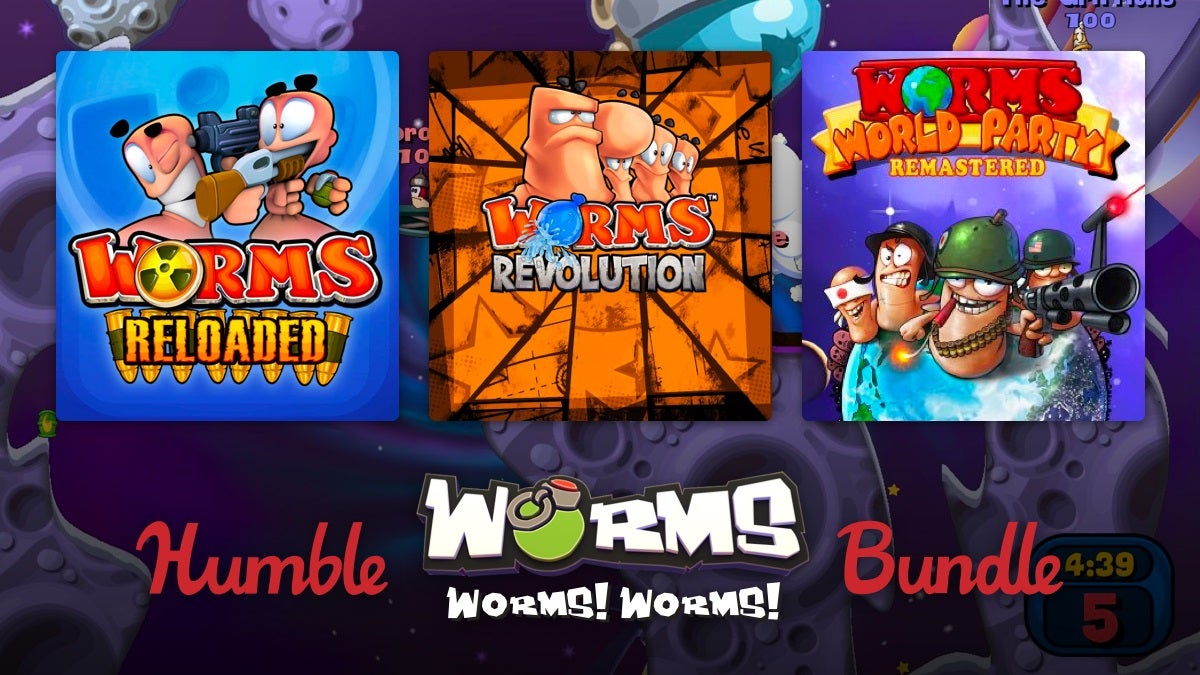 Fans of blasting flippant annelids off fractured landmasses or unceremoniously prodding them into the murky depths will want to check out the brand new bundle that's now live over at Humble, as it features 20 Worms games, DLC and more for next to no money.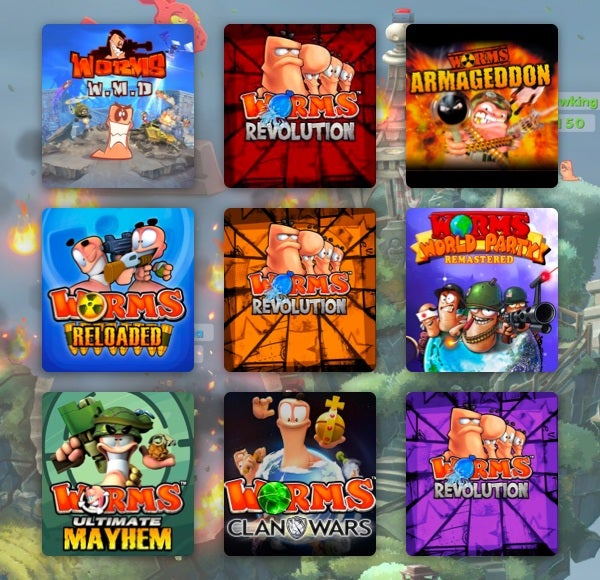 As usual, it's a multi-tier affair, the cheapest of which starts at just 77p. In this, you'll get the OG Worms, Puzzle Bobble style spin-off Worms Blast, Worms Crazy Golf and Worms Pinball. The latter two I had no idea existed until I saw this!
Many more iterations of Team 17's irreverent and long-running multiplayer battler can be found in the later tiers too, including Worms Reloaded, Worms Revolution and Worms W.M.D.
Plus, in the final tier, you can get yourself a 10 per cent discount voucher for the upcoming Worms Rumble on the Humble Store. The latest iteration is probably the biggest departure for the series so far as it introduces real-time warfare between up to 32 players. Oh, and because it's 2020, there's a battle royale mode too.
Here the full breakdown of the Humble Worms Worms Worms Bundle:
Tier 1: Pay 77p to unlock -
Worms
Worms Blast
Worms Crazy Golf
Worms Pinball
Tier 2: Pay more than the average (£7.37) to unlock -
Worms Reloaded
Worms Ultimate Mayhem
Worms Reloaded: The "Pre-order Forts and Hats" DLC Pack
Worms Reloaded: Puzzle Pack
Worms Reloaded: Forts Pack
Worms Reloaded: Time Attack Pack
Worms Reloaded: Retro Pack
Worms Ultimate Mayhem - Customization Pack
Tier 3: Pay £9.26 or more to unlock -
Worms Ultimate Mayhem - Multiplayer Pack
Worms Revolution
Worms Clan Wars
Worms Armageddon
Worms World Party Remastered
Tier 4: Pay £13.06 or more to unlock -
Worms W.M.D
Worms Revolution Season Pass
10% discount voucher for Worms Rumble
The Humble Worms Worms Worms Bundle is available from now until 29th October.