Watch: Johnny cooks a chicken dinner from PlayerUnknown's Battlegrounds
PUBG Grub.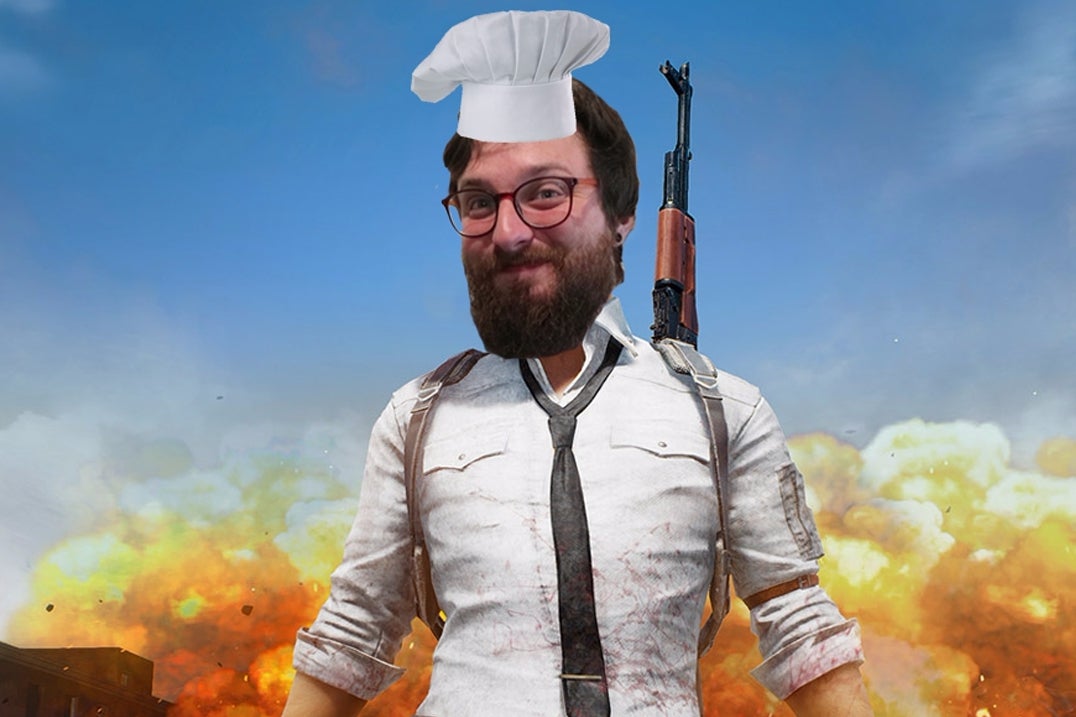 PlayerUnknown's Battlegrounds is quickly becoming a favourite among the Eurogamer video team. While we're hardly what you'd call pro players, there's still something undeniably fun about running around the game map, frantically gathering weapons in a bid to stay alive. Even if you die in the opening minutes, there's something about Battlegrounds that lends itself well to stories. Like the time I got confused and punched Chris to death, for instance - or the time we actually managed to win, against all odds.
We managed to place first in a squad match this week, much to our surprise, and the community was quick to suggest we take the game's congratulatory message - winner winner chicken dinner - and make it a reality. I was only too happy to oblige.
Join me in the video below as I make a winner winner chicken dinner - if you fancy making one yourself, you can find the recipe below that.
Winner winner chicken dinner Ingredients
One medium sized chicken
One lemon
Four cloves of garlic
Potatoes (depends how many are eating)
One leek
One courgette
One chicken stock cube
One tablespoon plain flour
Hot water
Butter
Splash of milk
Method
Halve the lemon, peel the garlic cloves and insert them into the flesh of the lemon.
Insert the lemon halves into the chicken cavity and roast according to the weight of the bird (most chickens will have instructions on the packaging)
Peel (if desired), chop and boil potatoes and mash with a generous nob of butter and a splash of milk
Thinly slice the courgette and leek and gently fry in butter until softened
On taking the chicken out of the oven, pour the cooking juices into a saucepan and heat with a tablespoon of plain flour to form a paste.
Add hot water and the stock cube, then heat until thickened into gravy.
Serve and eat.