Watch: Exploring Miramar, PUBG's brand new desert map live
Gritty.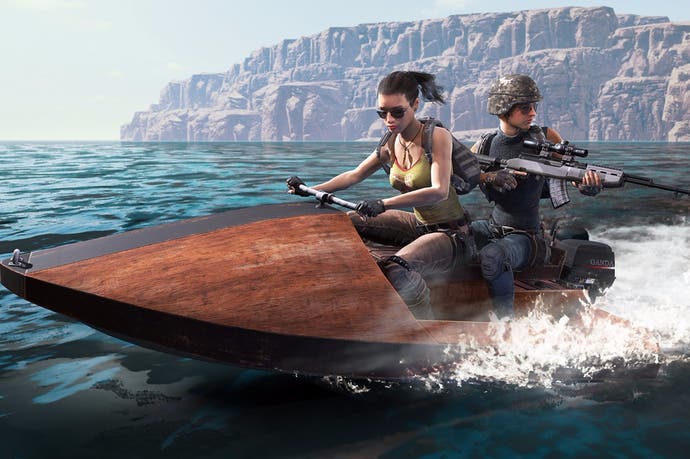 During last night's Game Awards, developer Bluehole announced that PlayerUnknown's Battlegrounds' version 1.0 will arrive on PC on December 20th.
We don't have to wait that long to try out the brand new map desert map Miramar though, because it's just gone live on PUBG's test server.
The Miramar update is a whopping 11.5GB in size, but that includes the new map and a host of brand new weapons and vehicles like the 6-seater Camper Van and the Aquarail - a two person Jet Ski.
I'll be spending a few hours exploring as much of Miramar as I can whilst trying my best not to catch a bullet. I'll obviously be indulging in a few firefights here and there, but my main aim is to tour as much of the new map as possible so everyone can get a good idea of how it all looks and plays.
There are a load of new towns to inspect, plus some wacky locations like the Abandoned Silver Mines and the Petroglyphs. I really want to visit the 'Production Studio' though, which I'm hoping is a recreation of a Wild West movie set. Imagine a final circle based around something like that!
Watch me explore those locations and more on the live stream below, starting from around 10:30am (servers permitting).
As a side note, this is my last day at Eurogamer before Christmas so I'd just like to say a huge thank you to everyone who has watched the Eurogamer Video Team's PUBG adventures this year. It's such a fun game to play with friends, but it's even more enjoyable to play it for an audience and we've been blown away by how popular our streams have been. There'll be more PUBG stuff from the team between now and 2018, but I personally will be hitting 'exit to lobby'. So, until next year, I wish you a brilliant Christmas and a very happy New Year!