Watch: Enter the Gungeon is my kind of roguelike
High caliber.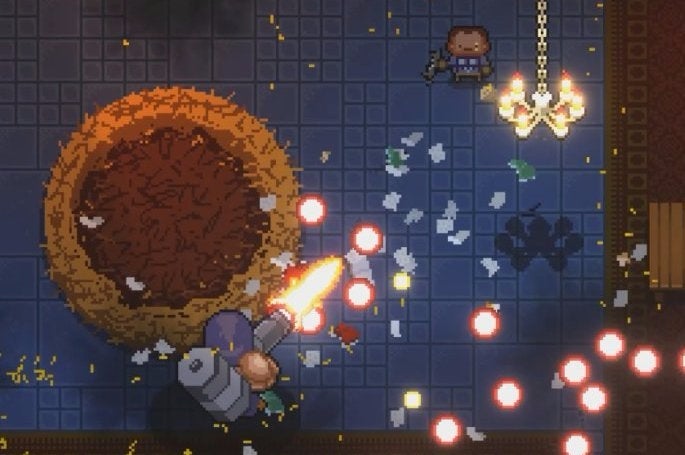 Since getting some hands-on time with the latest build earlier this week, I've spent a fair amount of time telling my friends about Enter the Gungeon. More often than not, this leads to the erroneous assumption I'm prattling on about a game filled with colourful buckets of slime. I'm not. Gungeon = gun dungeon. Not gunge dungeon. What's Dave Benson Phillips is up to these days, anyway?
Anyway, naming conventions aside, Enter the Gungeon is a really good roguelike. Managing the balance between challenge and progression isn't always easy in a game like this, but Dodge Roll has done a really solid job. To better explain what makes Enter the Gungeon so much fun, I made you a video.