Enter the Gungeon just got a ton of new free content on PC
PS4 version to follow suit next week. Half off on Steam this weekend.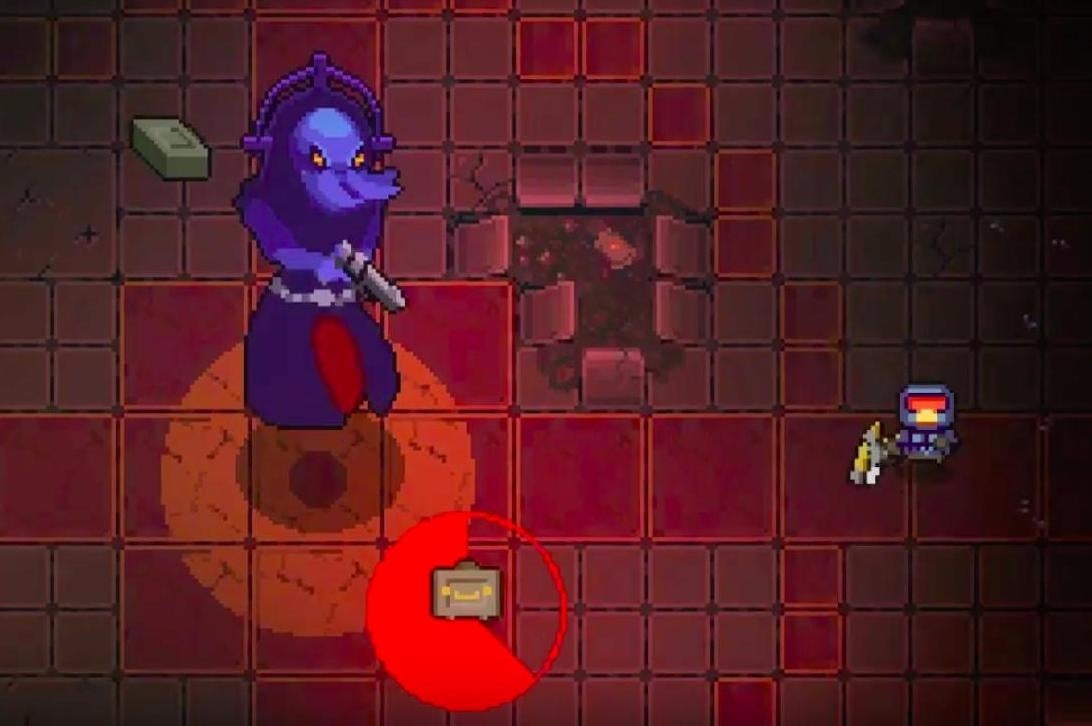 Action roguelike Enter the Gungeon just received its colossal Supply Drop update on PC.
This free patch will come to PS4 next week, too.
So what does it add, you ask? A whole lot, as it turns out. The update includes nearly 200 new rooms, 33 new guns and items, seven new enemy types, a new third-floor boss (the Mine Flayer), more costumes, new NPCs, and the ability to save and quit at the end of each floor.
To get a taste of what the Supply Drop update adds, here's a gif showing off the Bullet Gun - a gun that shoots another gun, that spins around and shoots bullets. Oh my!
Enter the Gungeon's Supply Drop hits tomorrow and has a gun shaped like a bullet that shoots guns that then shoot more bullets - yay! pic.twitter.com/WLsTzYr7rO

— Enter/Exit the Gungeon (@DodgeRollGames) January 25, 2017
The new update also fixes plenty of bugs and offers various minor balancing tweaks. You can read the full patch notes on Steam.
To commemorate this release, Enter the Gungeon is 50 per cent off on Steam through 30th January. Right now it's going for £5.49 / $7.49.
Developer Dodge Roll will be adding even more to Enter the Gungeon as it's planning for a "full-blown expansion" in late 2017 or early 2018.
In other Enter the Gungeon news, publisher Devolver Digital revealed that the game has sold nearly 800k copies since its April 2016 launch.
Eurogamer contributor Simon Parkin highly recommended Enter the Gungeon upon its release last year. "Enter the Gungeon could be seen as the crown jewel in Devolver Digital's expanding collection of impeccably curated games, which include twitchy wonders such as Downwell, Hotline Miami and Broforce," he said. High praise indeed!