Enter the Gungeon dev cancels expansion to work on new game
"We need to move on."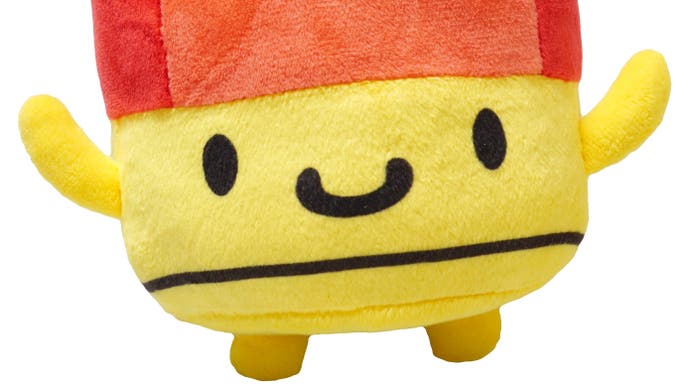 Enter the Gungeon developer Dodge Roll has ceased development on a paid expansion so it can work on a new game instead.
It's more trouble than it's worth, essentially.
Enter the Gungeon was built nearly five years ago when Dodge Roll wasn't as good at making games, said Dodge Roll itself. Gungeon has "shaky" foundations and it's really frustrating making new stuff for it.
"We have finally decided on a new game to spend the next few years of our lives on..." -Dodge Roll
Take the Advanced Gungeons & Draguns expansion, which finally came out, after delays, in the summer. "The wear on our team was so strong that we discussed cancelling AG&D multiple times during its development," Dodge Roll revealed, "or taking a year off after its release."
Dodge Roll wasn't exactly relishing the prospect of reliving the experience.
"The short version is: we have been working on Gungeon for nearly five years now and from both a technical and a creativity standpoint, we need to move on. We have learned so many things about making games that are just impossible to put into practice in Gungeon (without rebuilding the entire game), and honestly, we're just more excited about putting these ideas into practice in a new game.
"For the reasons outlined above," Dodge Roll added, "we have chosen to cease development of the planned paid expansion and instead deliver a smaller, free and final update."
The final update will be named soon and focus on "some lingering and annoying bugs (and console crashes)". It will add a new character, who starts with random equipment and a number of new guns, items and synergies; and it will add some unspecified smaller features. It will also improve Switch game performance. And this update will be free for all players.
"So, after the patch, what is next with Dodge Roll? After much debate and many ideas thrown around, we believe we have finally decided on a new game to spend the next few years of our lives on," said Dodge Roll. "It is at an incredibly, incredibly early stage, so we can't say much but the designs are coming together.
"In many ways, it is a more ambitious idea than Gungeon. As mentioned above, we have learned so many lessons from Gungeon, and we are doing our best to put them to work, and hope to avoid the problems detailed above with our next game. In short, we are making the foundations more robust. This will make certain things that were impossible on Gungeon, possible, and take ideas scratched at with Gungeon to the next level. We will do our very best to bring the humor, challenge, reactive combat, detail, and quality you have (hopefully) come to expect from Dodge Roll. That's about all I can say for now, but please know that we are excited, and we hope you will be too."
Enter the Gungeon was released in spring 2016 (on PC, PS4 and Xbox One, and Christmas 2017 on Switch), and it's jolly good gun sorry fun. It's effectively a twin-stick shooter where you only get one life. You control a one of a variety of characters in old-school Zelda-like dungeons, firing guns while dodging screens full of bullets, cannily using your dodge-roll ability and literally flipping tables. Procedural level reorganisation keeps subsequent runs fresh, as does a seemingly non-exhaustive arsenal of new guns. Simon Parkin wrote our Enter the Gungeon review.