Enter the Gungeon's last-ever content update, A Farewell to Arms, arrives this April
Exactly three years since launch.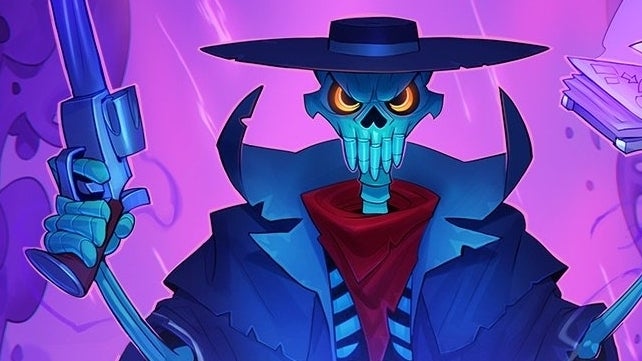 Enter the Gungeon's last-ever content update will arrive on Switch, Xbox One, PS4, and PC on April 5th, developer Dodge Roll Games has announced, marking three years since the wonderful rogue-like shooter's initial release.
Fittingly, this final update is titled A Farewell to Arms, and adds a host of new features and quality of life improvements to the already meaty game. For starters, there're two new playable characters (or Gungeoneers as they're known) in the form of The Paradox and The Gunslinger. These will be joined by "dozens" of new guns and items, a new secret floor with its own boss, and a new NPC called Bowler, linked to the new community-inspired Rainbow Mode.
The Enter the Gungeon saga comes to a conclusion after three years and 2.5 million copies sold with the free A Farewell to Arms update on April 5! pic.twitter.com/2ARPq5diaH

— Devolver Digital (@devolverdigital) March 27, 2019
Players embarking on this trip-with-a-twist through the Gungeon are able to select one gun or item from a special Rainbow chest at the start of each floor. It's important to choose wisely, however, as that's all you'll get, aside from regular pick-ups and Master Rounds.
A Farewell to Arms sounds pretty substantial then, which is a little unexpected given that Dodge Roll initially pitched it as a "smaller" free update to conclude its time with Enter the Gungeon - back when it announced it was cancelling plans for paid DLC, due to development fatigue.
In a new post on the PlayStation Blog, designer Dave Crooks explained, "This is the final update [and] the content included carries the weight of the end of an arc, the very legacy of the game. That is to say: we wanted to make sure Enter the Gungeon went out with a bang."
A Farewell to Arms will be free to all owners of Enter the Gungeon when it arrives on April 5th.