Enter the Gungeon sells 200k copies in a week
New patch fixes bugs, nerfs Treadnaught boss.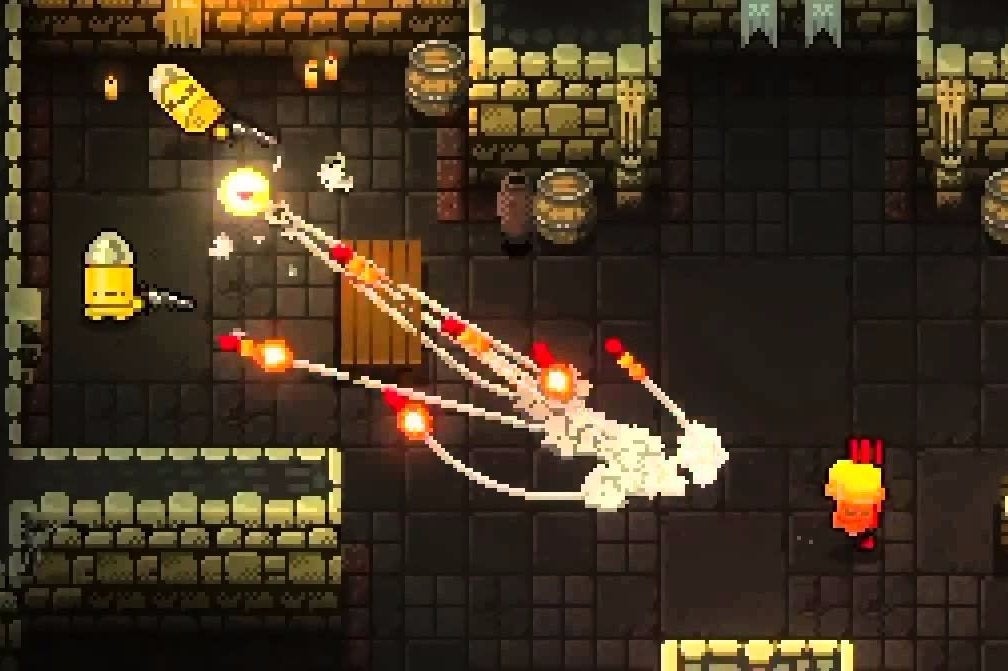 Roguelike shmup Enter the Gungeon has shifted 200k copies in its first week on sale, developer Dodge Roll has announced.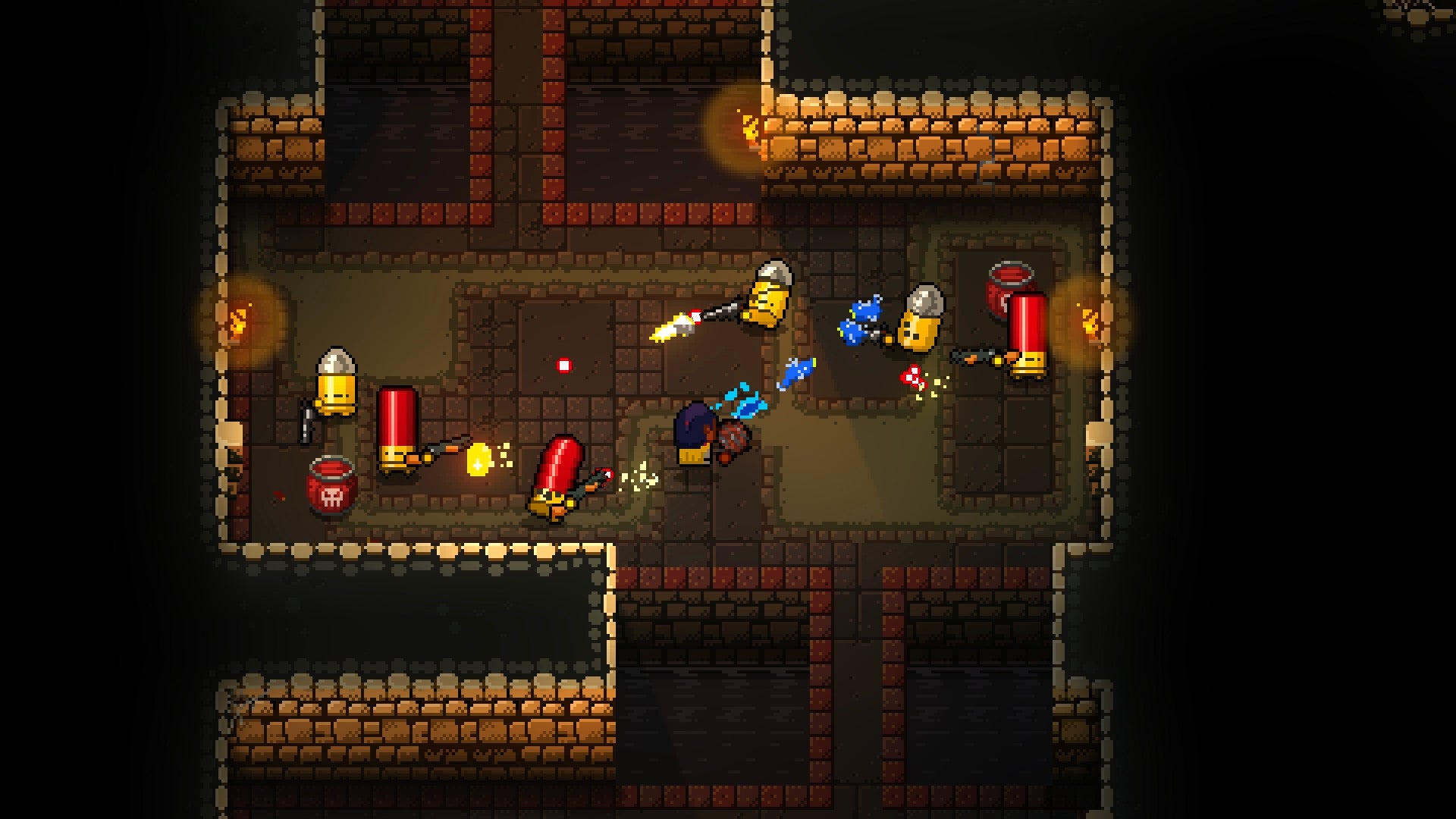 That's pretty good for a game made by a five-person studio. The game costs £10.99 / $14.99 on Steam and PS4, so that means it grossed upwards of $3m. Of course one needs to factor in Steam and Sony's 30 per cent cut, and publisher Devolver Digital is also entitled to something, so based on my cowboy math estimate you'd wind up making somewhere not too far south of $2m. Split across five people. In a week.
Not bad at all.
Dodge Roll is also selling Enter the Gungeon's original soundtrack on Bandcamp for $7 (about £5).
Elsewhere, the developer just released a 1.04 patch on Steam, fixing a few bugs, tweaking a couple small design choices and adjusting the difficulty of the Treadnaught boss. Here's the full patch notes for the computer version:
Made key acquisition more reliable.
Lowered the difficulty of the Treadnaught (explosive shot now has a minimum range, homing rocket is slightly slower, adds no longer lead their shots).
Added d3d11 support (which may help some players with black screen and map issues).
Fixed an issue where enemies could spawn in unreachable locations.
Players can no longer teleport in coop while one player is interacting with a shrine or NPC.
Players can no longer be set on fire while ethereal.
Increased quality tier of the Fightsabre (less likely to spawn in low level chests).
Fixed an issue where collecting an NPC cell key while it was falling into a pit broke the key.
Fixed an issue where the SMASH tent event could be interrupted by enemy gunfire.
Fixed an issue where Lost Adventurer progress was not being tracked correctly.
Fixed an issue where Gunsling King progress was being tracked twice per success.
Fixed an issue where Great Hall progress notifications were popping up every time the Breach loaded.
Starter guns can no longer be used to reveal secret doors (hit VFX is now the normal wall hit effect).
Eurogamer contributor Simon Parkin was rather smitten by Enter the Gungeon. "Even within the hoariest cliché of the video game gun, Enter the Gungeon shows that there are fresh wonders to be found," he wrote upon recommending it in his review.