September's Xbox Game Pass games include Gears 5, Dead Cells, Enter the Gungeon
Xbox One and PC line-up revealed.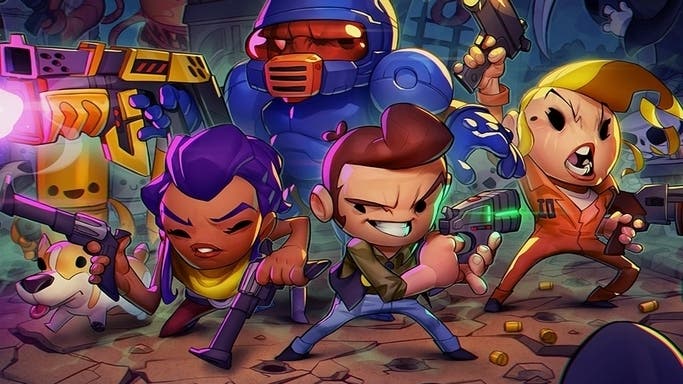 If you're an Xbox Game Pass subscriber positively quivering with anticipation over what happens next, inner peace is about to be restored: Microsoft has revealed the full line-up of games coming to the service on PC and Xbox One in September.
The biggie, of course, is Gears 5, the latest instalment in Microsoft's long-running cover-shooter series. The 'of War' may be no more, but the thick necks and bug mangling are still present and correct - and Xbox One and PC Game Pass subscribers will be able to see how developer The Coalition has fared on Friday, 6th September.
Before that, however, Motion Twin's exquisite action-platform rogue-like Dead Cells joins the Game Pass library tomorrow, 5th September, on Xbox One. It's coming to PC this month too but - and you'll soon spot a theme here - there's no release date on the platform at present. Metal Gear Solid HD Edition: 2 & 3 also arrives on the 5th, but that's Xbox One only.
Moving on, 6th September also sees the release of developer Flight School Studio's strikingly designed Creature in the Well, a top-down, hack-and-slash-y dungeon puzzler with more than a touch of pinball about it. That release date is Xbox One only, but it's coming to PC too at some point this month.
Microsoft's next batch of Game Pass games arrives on 12th September in the form of developer Dodge Roll's wonderful rogue-like bullet-hell dungeon crawler Enter the Gungeon, and gloriously weird (and hard) procedurally generated 2D platformer, Gonner Blüeberry Edition. Once again, that release date is Xbox One only, although it's on the September list for PC too.
That's not quite it for PC, however; Game Pass on the platform will also usher in stylish (and amusingly stupid) first-person slasher Shadow Warrior 2 this month, alongside developer Plausible Concept's enormously enjoyable viking-themed micro-RTS adventure Bad North. You won't be surprised to hear that no dates are currently available for those either, but Microsoft does note that it'll be announcing more games for PC Game Pass as September draws on.
And for those in the audience that love their news in digestible, caressable list form, why, I've done that for you too:
Xbox One Game Pass titles for September
5th September
Dead Cells
Metal Gear Solid HD Edition: 2 & 3
6th September
Creature in the Well
Gears 5
12th September
Enter the Gungeon
Gonner Blüeberry Edition
PC Game Pass titles for September (dates TBC)
Bad North
Creature in the Well
Dead Cells
Enter the Gungeon
Gears 5
Gonner Blüeberry Edition
Shadow Warrior 2