Watch Dogs confirmed for PS4
UPDATE: Confirmed for Wii U. New trailer shows off the most badass phone ever.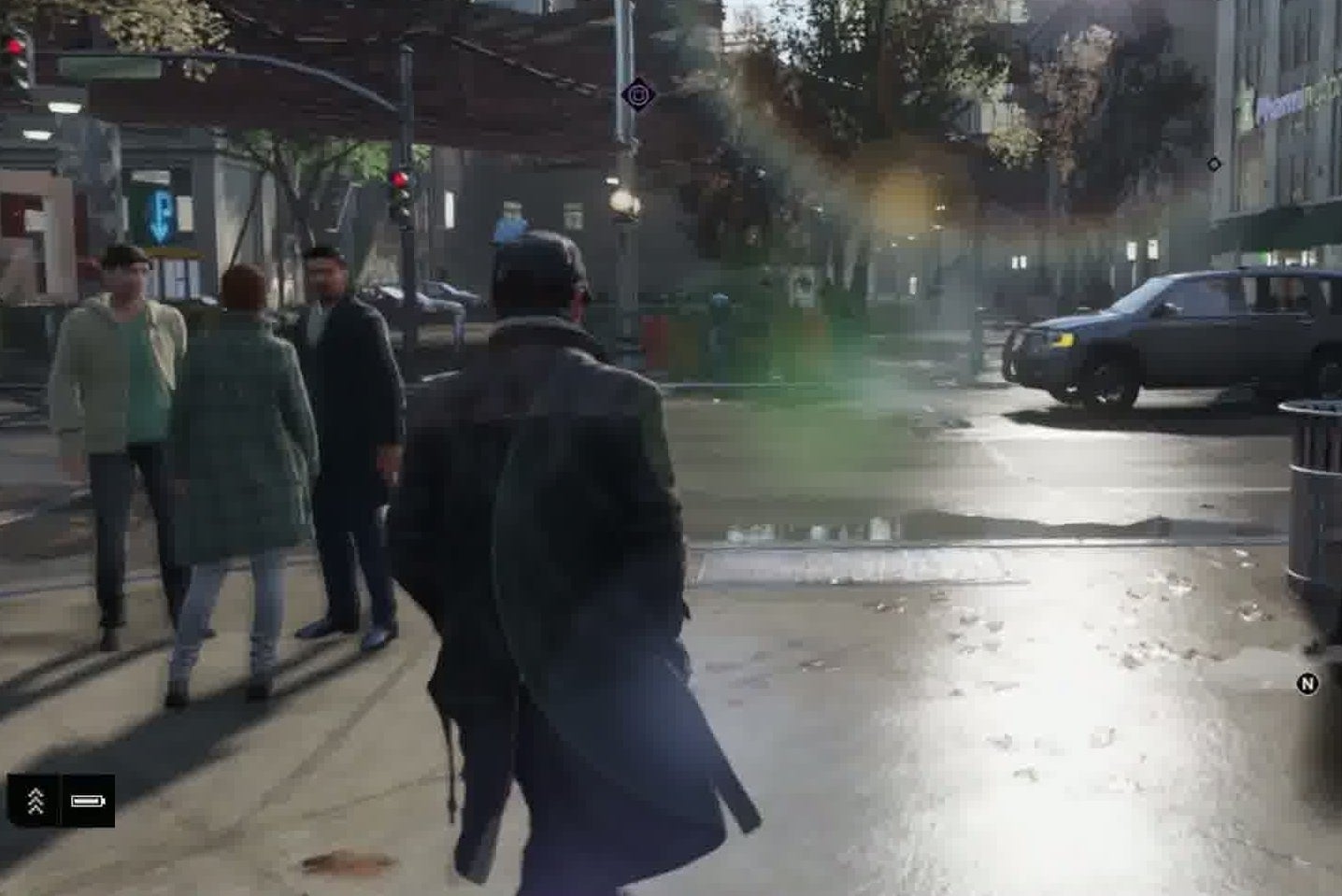 Update: Ubisoft has just confirmed that Watch Dogs is in fact coming to the Wii U. Previously it had only been rumoured via retailer listings.
Original story: Ubisoft founder Yves Guillemot confirmed at Sony's PlayStation Event today that Watch Dogs is in fact coming to PlayStation 4.
Creative director Jonathan Morin showed off a new gameplay trailer - below - that showed the trench coat and baseball cap wearing protagonist causing a ruckus. Evidently, Watch Dogs takes place in a Minority Report-esque future where your jail broken super-duper smartphone can tell you the probability that someone is about to commit a crime. Eavesdrop on a lovers' spat and when the s*** hits the fan you start chasing the perp-to-be before he can land a finger on the potential victim.
Despite your crime-fighting pastime, you don't seem to be a cop as you're at the odds against the police, too. As the heat comes in to arrest the guy you busted, you shoot the police car's tires out for no apparent reason then elude them by hopping a train. Amusingly, your phone also stops trains (there's an app for that), and then you can make them run again once you've hopped aboard.
Watch Dogs will also be available on PS3, Xbox 360 and PC where it's due by Christmas. Retailers have suggested it will come to Wii U, too.