Watch Alan Wake return in 15 minutes of Control's new expansion
Writing on the wall.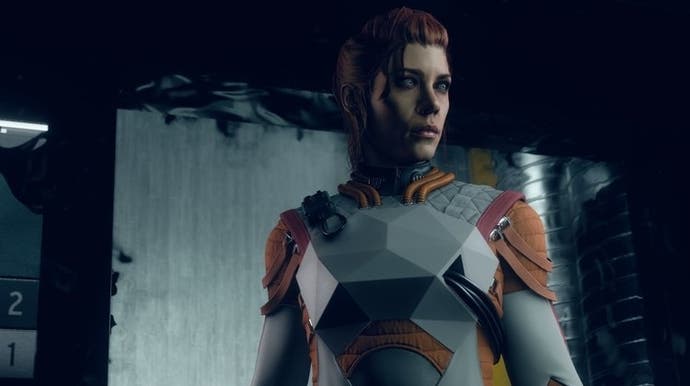 Remedy has shown a chunk of gameplay from Control's upcoming AWE expansion, which sees the return of the studio's fan-favourite character Alan Wake for the first time in almost a decade.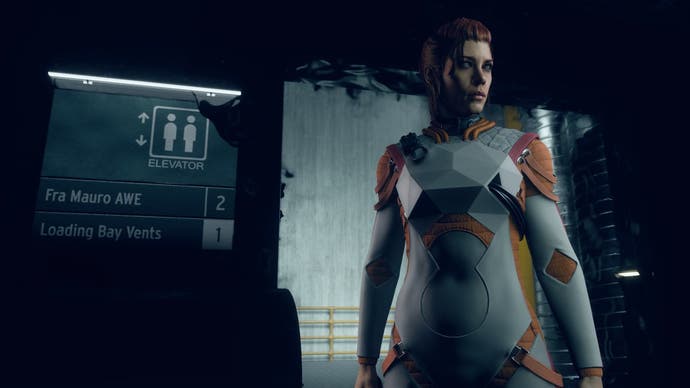 AWE still stars Control's Jesse Faden, now exploring the previously-locked Investigations Sector within the game's Oldest House. I had thought this add-on might venture outside - but maybe not.
The Investigations Sector has been infested by the darkness seen in the Alan Wake games, and once again you'll need to use light to defeat it. This means picking up nearby light sources or restoring power to cleanse rooms and move forward.
Alan Wake reappears via spooky recordings, similar to how Jesse heard from the previous director throughout the main campaign. Wake is once again voiced by Matthew Porretta and portrayed by Ilkka Villi - now looking slightly more rugged for a decade trapped in the darkness.
As in the Alan Wake games, Wake appears to be writing the story of the expansion as you play through it - and you'll find his pages as you progress.
Exactly how this will play out - and whether Jesse and Alan will eventually meet - was not revealed.
Other new features include the ability to replay boss fights and the fun ashtray maze through a new in-game arcade machine. It's here you'll be able to unlock Jesse's new Avengers Endgame-style suit seen in the footage below.
A free update for all players will also launch alongside the expansion, adding new accessibility options, a new multi-launch upgrade for the launch ability, plus additional checkpoints and control points to make navigation less painful.
There was no mention of this week's decision by Control publisher 505 Games to require existing players re-buy the game via its upcoming Ultimate Edition in order to get its PlayStation 5 and Xbox Series X version. When contacted by Eurogamer earlier in the week, Remedy passed me over to 505 Games for comment. 505 has yet to respond.