Wasteland 2 dev promises to improve game's combat
InXile returns to work and 8000 player suggestions.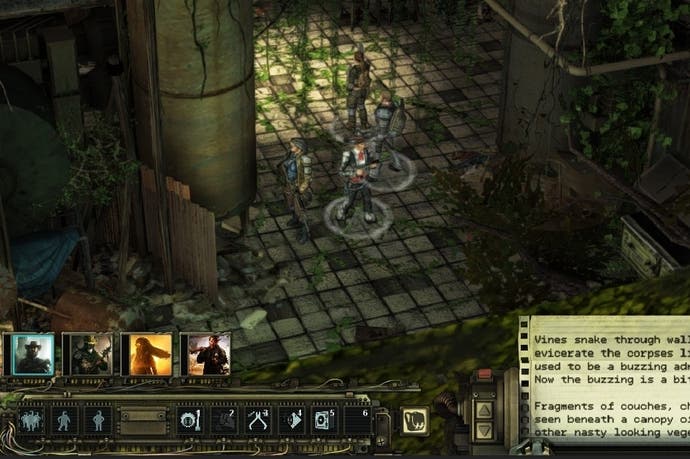 Wasteland 2 developer is back to work after the Christmas break - and is sifting through some 8000 comments from players of the beta on how to improve the old-school post-apocalyptic role-playing game.
Chief among them is criticism of the turn-based combat, which many players have said is too basic. In an update to Kickstarter backers InXile chief Brian Fargo promised "significant" improvements to this aspect of the game.
InXile will fine-tune the destructible cover, add a crouching stance and making more of the likes of ladders to spice up the encounters, Fargo said.
It's also testing a special attack system that'll let you invest AP to make specific kinds of attacks based on your weapon types and the skill levels you've achieved in those weapons.
"Keep in mind the combat you see in the beta is only the earliest levels in the game, where enemies are more straightforward and do not have the wide variety of special moves, AoE attacks and more advanced AI of later-game enemies," Fargo explained.
"The enemy AI is quite varied as you get into the later stages, once you've sufficiently learned the base controls and rules of the experience."
Other areas due for improvement include the user interface, the balance of the world economy and the character system. Expect a boost to reactivity and town connectivity, as Fargo puts it, too.
Wasteland 2 launched late last year as a Steam Early Access game and to backers of the widely-successful Kickstarter campaign. It is expected to come out of beta at some point in 2014.
"One of the things that makes this process unique is having an open beta for a narrative driven RPG," said Fargo.
"Typically we find that beta programs of this size focus on multiplayer aspects of games so that the developer can hone in balance, server capacity and features related to multiple people playing a game.
"In our case we are looking at ways to improve the reactivity of a story driven game in material ways. It is a key tenet to an RPG of this style so expect to see continued changes and additions to areas you have already visited. I think you will be pleasantly surprised at how quickly and materially things evolve.
"We continue to learn from your feedback and apply these lessons to both the beta areas and the ones we haven't released yet. The final version of Wasteland 2 will be a game that could not have been created in a vacuum."
Richard Cobbett played Wasteland 2 for a beta review published last year.
Watch on YouTube