InXile teases Wasteland 2 on Nintendo Switch
It's got a whole Ranger games now.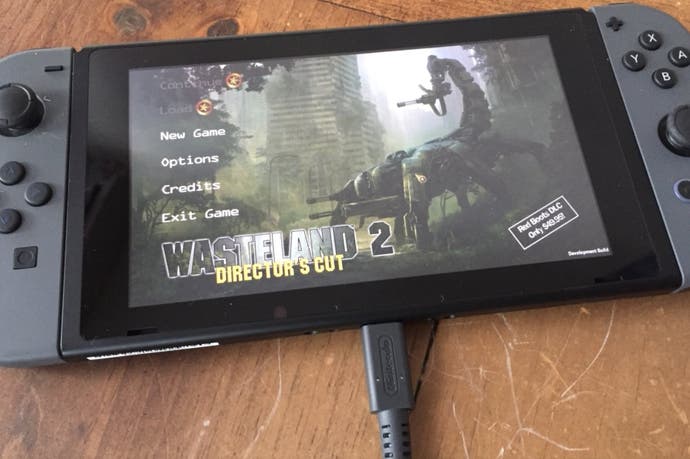 I never thought I'd see Wasteland 2 and Nintendo Switch in the same sentence but here we are. InXile boss Brian Fargo has tweeted a picture of the Wasteland 2: Director's Cut menu on a Switch console.
It prompted a mild frenzy, which in turn prompted Fargo to say, "I have to give props to Nintendo owners for your love of the machine. My Wasteland Switch screenshot had the quickest traction of most anything I've ever tweeted."
No details were shared other than confirmation the team which ported A Bard's Tale to iOS and Android will handle the conversion, although I'm not sure which team that is.
Wasteland 2 heading to Switch bodes well for other isometric role-playing games of a similar ilk - games like Pillars of Eternity and Divinity: Original Sin 1. All three are already available on PS4 and Xbox One so presumably the conversion work won't be colossal. Perhaps Torment: Tides of Numenera could make the transition too.
Wasteland 2, a poster-game of the Kickstarter revolution, came out three years ago now. "Computer RPG fans haven't had it this good in ages," wrote an impressed Rich Cobbett in his Wasteland 2 review.
In the years since, InXile has released Torment: Tides of Numenera, a thematic successor to Planescape: Torment, and is currently developing not only Bard's Tale 4 but also Wasteland 3.