Wasteland 2 - walkthrough and game guide
Our guide to inXile's sprawling tactical RPG.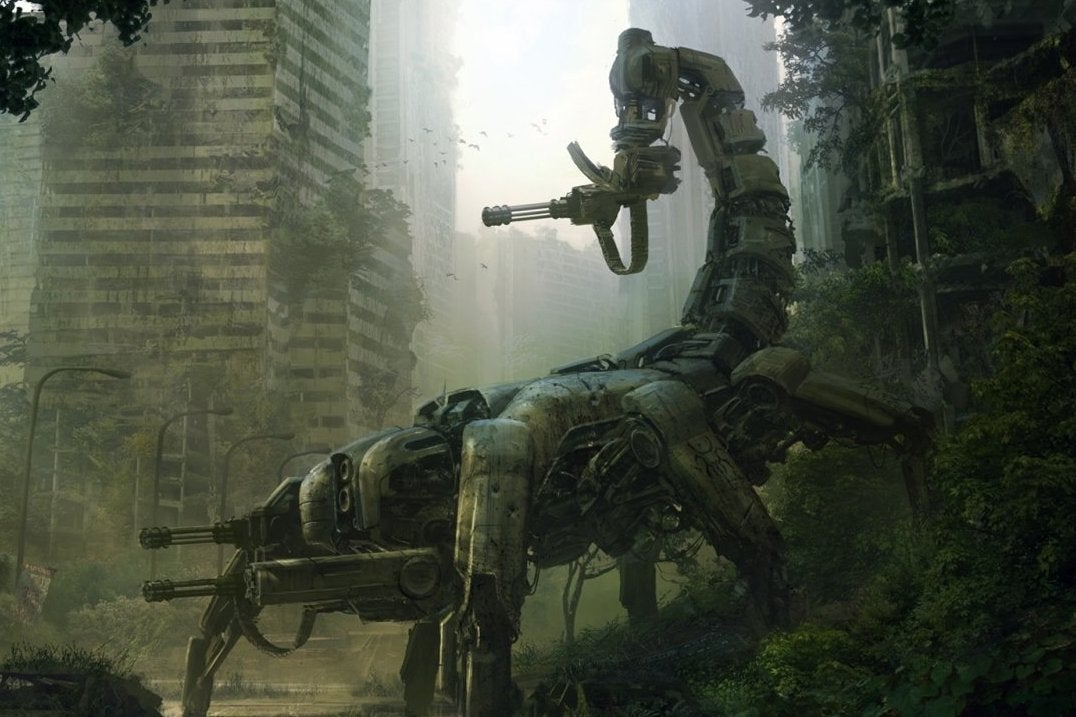 Following a successful round of crowdfunding back in 2012, designer Brian Fargo and friends set to work creating a sequel to 1988's cult tactical RPG Wasteland. The result, released in its final form today, should more than satisfy misty-eyed fans of the franchise with its 50-plus hours' worth of content.
Should you come unstuck while wandering this rather large post-apocalyptic landscape, we're putting together a complete walkthrough for the game, from the main storyline, to the side quests sprinkled throughout the world.
Wasteland 2 - party composition, Ranger Citadel, radio tower, levelling up
Our guide to building the perfect party and finishing the game's earliest missions.
Wasteland 2 - AG Center, Central Complex, researchers, Pod Fragments
How to survive the AG Center content and track down plenty of Pod Fragments.
Wasteland 2 - Central Basement, Eastern Fields, serum, Western Fields, skills
We explain how to clear out the poisonous gas and make it to the deadly fields.
Wasteland 2 - Highpool, Wreckers, Jackhammer, Ace's Star, Mysterious Shrine
How to make it through the Highpool section of Wasteland 2 in one piece.
Wasteland 2 - Highpool alternative route, Vulture's Cry, valves, Sean Bergin
If you'd rather tackle Highpool before the AG Center, we've got a walkthrough for you.
Wasteland 2 - Arizona, Damonta, radiation suits, Rick Baychowski
Here's how to track down those essential radiation suits.
Wasteland 2 - Arizona, Canyon, Temple of Titan, Damonta
Our walkthrough continues with the Temple of Titan.
Wasteland 2 - Red Skorpions, prison, dog cure, Los Angeles, Commander Danforth
Our guide to getting your hands on Danforth's dog cure.
Wasteland 2 - Santa Fe Springs, secure the perimeter, Rodia, Salt Lake Park
Part one of our walkthrough for the Los Angeles region of the game.
Wasteland 2 - Angel Oracle, prisoner, Mr Manners, Darla, Lindy Lou
How to make your way through the second serving of the Los Angeles mission content.
Wasteland 2 - Angel Oracle, litter, Tori Robinson, Large Synth, kidnapped teenagers
The next part of our walkthrough for the Los Angeles region of Wasteland 2.
Wasteland 2 - Griffith Park, Bastion of Faith, Gauntlet of Samson, McDade, Mayweather
How to survive the slog through Griffith Park.
Wasteland 2 - New Citadel, Dugan, Scorpitron, Matthias, Zeolite, nuke, Cochise
The final part of our Wasteland 2 walkthrough finishes things up with a bang.