Wasteland 2, Shovel Knight announced for Xbox One
UPDATE: Wasteland 2 also coming to PS4.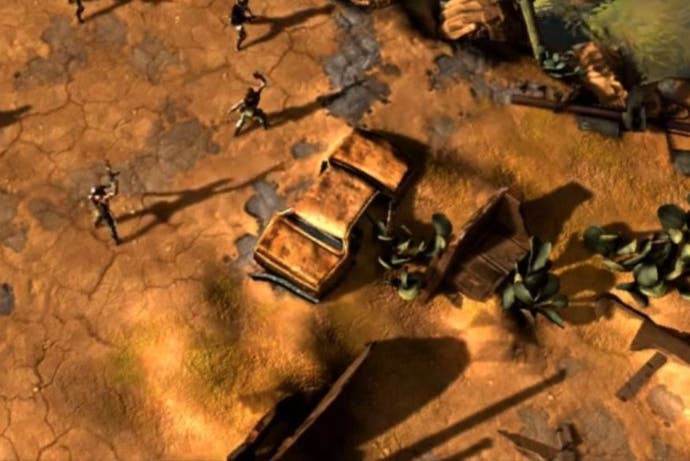 UPDATE 5/03/2015 12.31am: Wasteland 2 is also coming to PS4, inXile has confirmed.
ORIGINAL STORY 4/03/2015 10.04am: Microsoft has confirmed a new list of self-published games headed to Xbox One via its ID@Xbox program, including Kickstarter success Wasteland 2.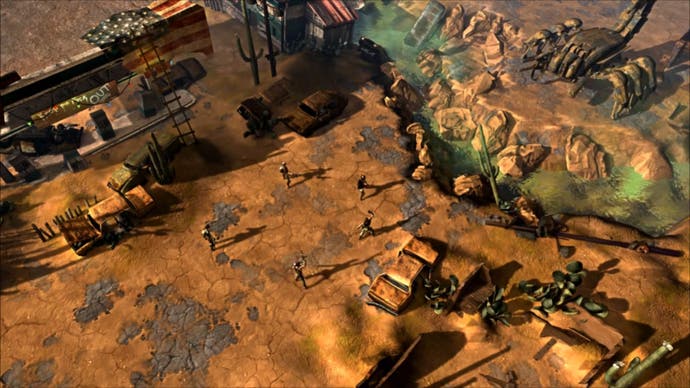 The old-school party-based RPG arrives on Xbox One in Game of the Year form, and includes new combat mechanics, voice-overs, and an overhauled lighting system powered by Unity 5.
Indie side-scroller Shovel Knight also heads to Xbox One, after earlier appearances on 3DS, Wii U and PC.
Magic Duels: Origins, a new free-to-play version of Wizards of the Coast's CCG, is also on the way. It's the first time that the series has used a free-to-play model on console, and follows the success of Blizzard's own free-to-play card battler Hearthstone.
All in all, Microsoft has listed around 50 titles currently in the works for its console, including the previously-announced Smite, Cuphead and Goat Simulator.
And many more games are yet to be announced, Microsoft concluded. The company has now shipped ID@Xbox development kits to more than 1000 indies worldwide.
The full run-down lies below:
Bedlam (RedBedlam)
Beyond Eyes (Team17)
ClusterPuck 99 (PHL Collective)
Cuphead (Studio MDHR)
Earthlock: Festival of Magic (Snowcastle Games)
The Flame in the Flood (The Molasses Flood)
Fortified (Clapfoot Games)
Game 4 (The Behemoth)
Goat Simulator (Double Eleven)
LA Cops (Team 17)
Magic Duels: Origins (Wizards of the Coast)
Mighty No. 9 (Comcept)
Pixel Galaxy (Serenity Forge)
R.B.I. Baseball 15 (MLB.com)
Rivals of Aether (Dan Fornace)
Shadow Blade: Reload (Dead Mage)
Shovel Knight (Yacht Club Games)
Smite (Hi-Rez Studios)
Submerged (Uppercut Games)
Super Dungeon Bros (React! Games)
Swordy (Frogshark)
The Sun and Moon (Digerati Distribution and Marketing)
Zheros (Rimlight Studios)
Wasteland 2 (inXile Entertainment)
Blues And Bullets (A Crowd of Monsters)
Quest of Dungeons (David Jose Lourenco Amador)
Commander Cherry's Puzzled Journey (Grande Games)
Hyperdrive Massacre (34 Big Things)
Red Out (34 Big Things)
Starpoint Gemini 2 (Little Green Men)
The Little Acre (Pewter Game Studios)
Space Dust Racers (Space Dust Studios)
The Adventures of Pip (Tick Toc Games)
Paranautical Activity (Digerati Distribution)
Slain (Digerati Distribution)
Gear Gauntlet (Drop Dead Interactive)
Draw a Stickman: Epic (Hitcents)
Reagan Gorbachev (Team2Bit)
Twin Souls: The Path of Shadows (Lince Works)
Raging Justice (Makin Games)
Grabbles (Noble Whale)
Run (Torch Games)
World of Diving (Vertigo Games)
Luna's Tale: The Curse of the Forgotten Doll (Maestro Game Studio)
Standpoint (Unruly Attractions)