Warhammer Quest coming to PC, Mac and Linux via Steam
Out next month.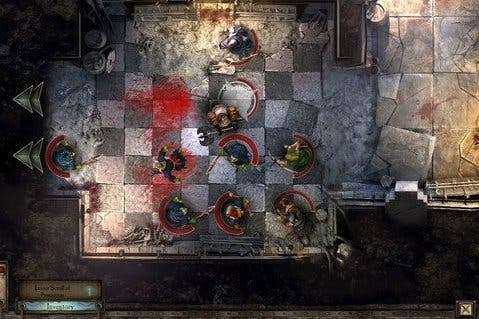 Warhammer Quest, the video game of the Games Workshop tabletop game, launches on PC, Mac and Linux next month.
Rodeo Games' bleak turn-based fantasy strategy dungeon crawler, which first launched in 2013 on mobile devices, releases on Steam on 7th January 2015.
There it costs £10.99 / €14.99 / $14.99. That's the standard edition, which includes four heroes, three game areas and the Vampires and Zombies tileset and enemies pack.
From there, you can buy up to seven more heroes, five extra weapons and the Skeletons and Necromancers enemy pack. Or you can buy the Deluxe edition, priced £19.99 / €27.99 / $29.99, which includes all of the in-game content available in the standard edition plus the aforementioned extras.