Video: Titanfall Xbox 360 live stream
Stomp around with us from 5pm BST or watch the replay.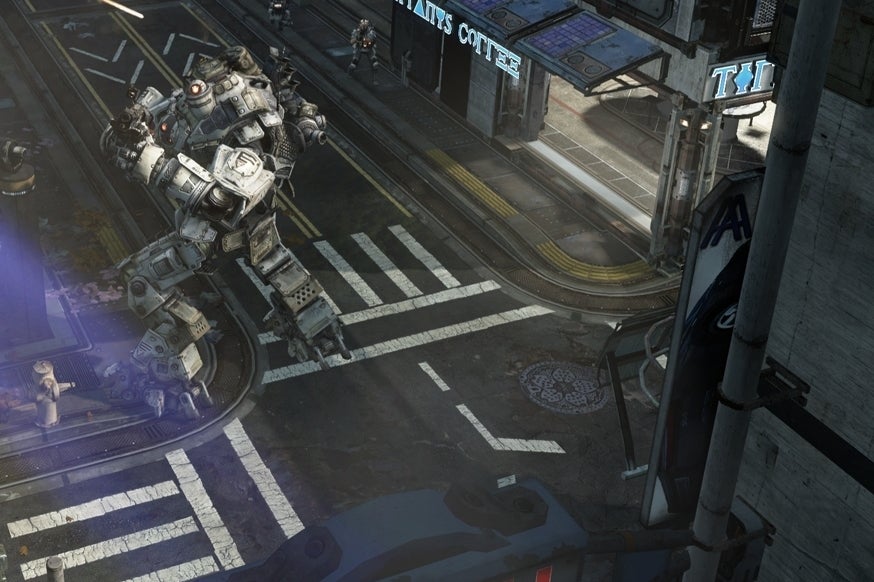 Xbox One may have been available in various countries for several months now, but not everyone has jumped in, or whatever the slogan was this time. (I want to say "jump on"? Was that it?) Not everyone has a gaming PC either. So it stands to reason that a few of us have probably been keeping half an eye on Titanfall on Xbox 360, curious as to whether this tardy port of Respawn's new multiplayer shooter belongs in the same conversation as its siblings on more powerful platforms.
Digital Foundry is on the case, as you might imagine, and should be able to report on the work that conversion specialist Bluepoint Games has put in very soon. In the meantime, we now have an Xbox 360 copy in the office, so our YouTube editor Ian Higton is going to be online from 5pm BST today (Tuesday) to give it a go. Ian's played plenty of the Xbox One version, so he should be able to offer live, unvarnished opinions about the Xbox 360 version's skill in recreating all those spirited next-gen shootycuffs, as well as fielding any questions you might have. Don't be shy! Be by.