Video: Horrible gifts in videogames you can't even regift
Plus more from Outside Xbox.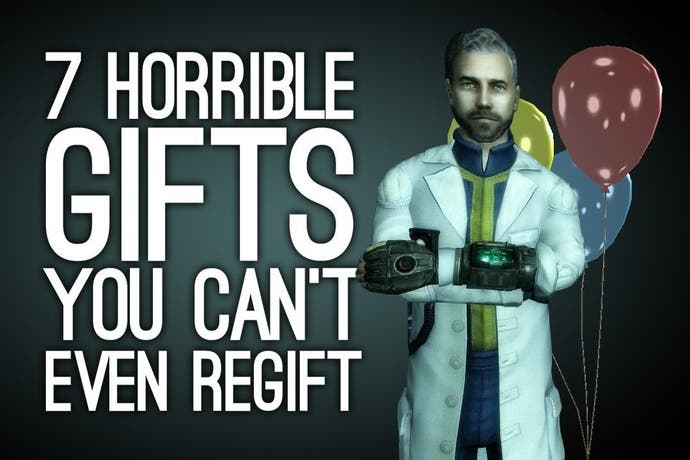 Hello Eurogamers and a very Merry Christmas to you all. We have already totally checked out for the year, which is why any dreadful spelling mistakes that may or may not make their way into this blog are officially part of our festive Spot the Spelling Mistake competition.
Hopefully you have done some tactical hint-dropping to ensure you only get things you want under the tree this year. If not, you may end up like these videogame protagonists, who receive uniquely terrible gifts they can't even palm off on someone else.
Show of the Week, meanwhile, gets into the festive spirit with a holiday-themed Minecraft challenge and traditional family game charades.
Finally, we look ahead to Evolve, one of 2015's first big titles. We're of the opinion this game's generic sci-fi aesthetic is putting people off its intriguing asymmetric multiplayer, so please allow us to convince you that Evolve is not nearly as boring as it looks.
That's it from us, but if you find yourself tiring of interacting with relatives over the coming break, discover more of our videos on the Outside Xbox YouTube channel. Thanks for watching and, once again, have a very Merry Christmas and a Happy New Yaer!