Video: 8 bits of Fallout logic to remember for Fallout 4
Plus more videos from Outside Xbox.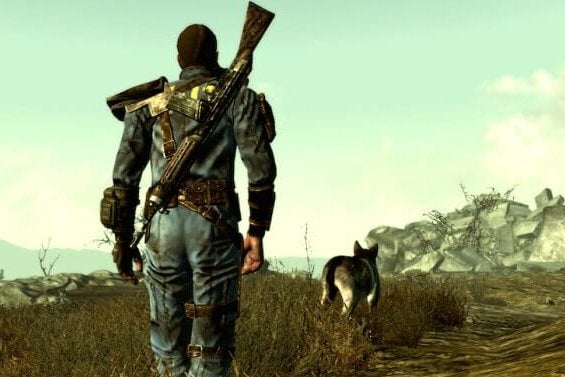 If you want to survive the post-war devastation of Fallout 4, you need to set aside naive pre-war notions such as non-violence, bathing and not drinking radioactive soft drinks.
You can also set aside your pre-war common sense, because Fallout teaches us that the wasteland operates according to its own special brand of Fallout logic. We wouldn't have it any other way, but just keep these idiosyncrasies in mind when you jump into Fallout 4 next week.
If you prefer trying to survive in a satirical replica of the real, modern world, GTA Online's new Slasher Mode might be more your speed. In it, a lone shotgun-wielding maniac hunts a terrified group of shotgun-not-having victims in one of a selection of dark and appropriately creepy locations.
I say "slasher" but there's more shotgunning than slashing in the following Xbox One footage, in which we take it in turns to sample either side of the experience.
Finally in this week's Outside Xbox highlight reel, Show of the Week eyes up Call of Duty: Black Ops 3, with its free-running multiplayer, film noir zombies and the first four-player co-operative campaign since World at War in 2008.
Show of the Week inspects the goods in the video below, along with Call of Duty's habit of killing off the character you're playing for sudden, dramatic effect.
Thanks for your attention, Eurogamers. Please visit us at outsidexbox.com for further Outside Xbox videos. Normal programming will now resume.