Ultima spiritual successor Shroud of the Avatar finally has a release date
Oh, Lord.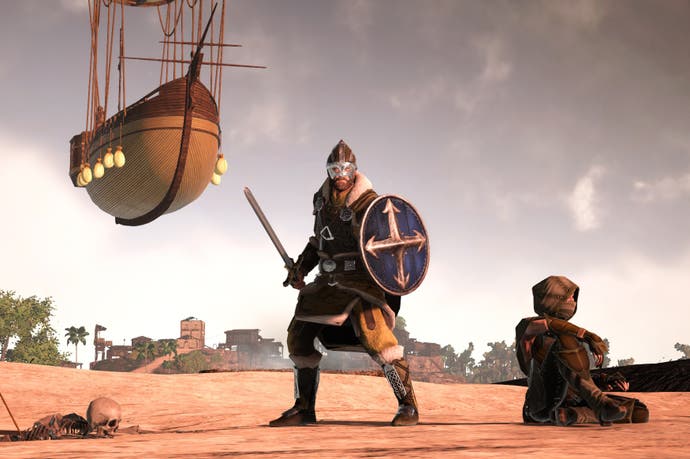 Shroud of the Avatar, the Ultima spiritual successor from Richard Garriott's studio Portalarium, comes out on 27th March 2018 on PC, Mac and Linux via Steam.
There's a free trial available now from the Shroud of the Avatar website.
Shroud of the Avatar raised an impressive $1.9m from over 22,000 backers via Kickstarter back in 2013. It was a pitch that traded heavily on the nostalgia for Ultima, specifically Ultimate Online. The game then launched on Steam Early Access in November 2014.
Shroud of the Avatar revolves around player freedom and exploration set in a fantasy world. There's crafting and an economy system, as well as a story penned by Dragonlance author Tracy Hickman.
But there are MMO elements, too, such as a shared online experience set within a persistent world. You can play solo or with friends, own houses or even towns. Bertie investigated Shroud of the Avatar's booming housing market in a feature published in 2016 - two years before the launch of the game.