UK chart: Dishonored denied top spot by FIFA 13
Pokémon, XCOM in top ten, but Fable: The Journey disappoints in 37th.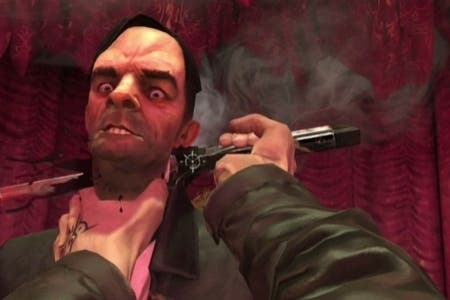 Dishonored has entered the chart in second place, as FIFA 13 defended its spot atop the UK charts from a barrage of new releases.
Bethesda's dark and stealthy adventure did manage the accolade of being the biggest launch for new IP so far this year (a title previously held by Sleeping Dogs). It's worth remembering that digital copies sold are not counted by UK numbers company Chart-Track.
Pokémon Black 2 and White 2 entered the top ten in third and fifth, respectively - although their combined sales would still not have beaten Dishonored's spot in second.
Resident Evil 6 sales fell by 78 per cent, sinking from second to fourth.
Just Dance 4 was sixth, XCOM entered the chart in seventh, while Borderlands 2, F1 2012 and Skyrim filled out the rest of the top ten.
Other new entries this week included WRC 3: FIA World Rally Championship, which turned up in 27th place. Kinect-exclusive Fable: The Journey disappointed however, turning up in 37th.
The full chart lies below.
| This Week | Last Week | Title | Platform(s) |
| --- | --- | --- | --- |
| 1 | 1 | FIFA 13 | PS3, Xbox 360 |
| 2 | New entry | Dishonored 2 | PC, PS3, Xbox 360 |
| 3 | New entry | Pokémon Black 2 | DS |
| 4 | 2 | Resident Evil 6 | PC, PS3, Xbox 360 |
| 5 | New entry | Pokémon White 2 | DS |
| 6 | 4 | Just Dance 4 | PS3, Wii, Xbox 360 |
| 7 | New entry | XCOM: Enemy Unknown | PC, PS3, Xbox 360 |
| 8 | 9 | Borderlands 2 | PC, PS3, Xbox 360 |
| 9 | 5 | F1 2012 | PC, PS3, Xbox 360 |
| 10 | 8 | The Elder Scrolls 5: Skyrim | PC, PS3, Xbox 360 |
| 11 | 10 | Sleeping Dogs | PC, PS3, Xbox 360 |
| 12 | 9 | PES 2013 | PC, PS3, Xbox 360 |
| 13 | 11 | Forza 4 | Xbox 360 |
| 14 | 7 | Rocksmith | PC, PS3, Xbox 360 |
| 15 | 12 | New Super Mario Bros. 2 | 3DS |
| 16 | 13 | Gran Turismo 5 Academy Edition | PS3 |
| 17 | 23 | Call of Duty: Modern Warfare 3 | PC, PS3, Wii, Xbox 360 |
| 18 | 6 | NBA 2K13 | PC, PS3, PSP, Wii, Xbox 360 |
| 19 | 14 | Lego Batman 2: DC Super Heroes | DS, PC, PS2, PS3, PSP, Wii, Xbox 360 |
| 20 | 16 | Dead Island: GOTY Edition | PC, Xbox 360, Xbox 360 |
| 21 | 18 | Darksiders 2 | PC, PS3, Xbox 360 |
| 22 | 15 | LittleBigPlanet | Vita |
| 23 | 17 | Angry Birds Trilogy | 3DS, PS3, Xbox 360 |
| 24 | 21 | Mario & Sonic: London 2012 Olympic Games | Wii |
| 25 | 25 | Super Mario 3D Land | 3DS |
| 26 | 19 | Max Payne 3 | PC, PS3, Xbox 360 |
| 27 | New entry | WRC 3: FIA World Rally Championship | PC, PS3, Xbox 360 |
| 28 | 30 | The Amazing Spider-Man | 3DS, DS, PC, PS3, Wii, Xbox 360. |
| 29 | 29 | Skylanders: Spyro's Adventure | 3DS, PS3, Wii, Xbox 360 |
| 30 | 38 | Uncharted 3: Drake's Deception | PS3 |
| 31 | 35 | Call of Duty: Black Ops | PC, PS3, Wii, Xbox 360 |
| 32 | 32 | Assassin's Creed: Revelations | PC, PS3, Xbox 360 |
| 33 | 33 | Sonic Generations | 3DS, PS3, Xbox 360 |
| 34 | 20 | World of Warcraft: Mists of Pandaria | PC |
| 35 | 22 | Guild Wars 2 | PC |
| 36 | 37 | Mario Kart 7 | PS3 |
| 37 | New entry | Fable: The Journey | Xbox 360 |
| 38 | 26 | Batman: Arkham City | PS3, Xbox 360 |
| 39 | 24 | London 2012: The Official Video Game | PC, PS3, Xbox 360 |
| 40 | Re-entry | Battlefield 3 | PC, PS3, Xbox 360 |