Tropico 5 rules Xbox One spring 2016
With exclusive sandbox maps.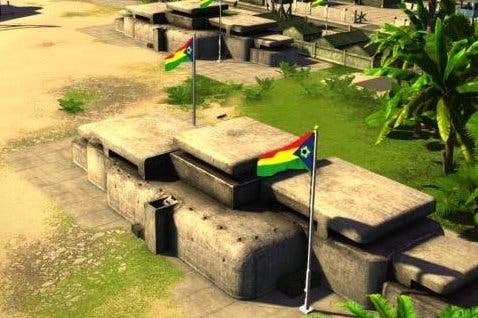 Dictator sim Tropico 5 launches on Xbox One spring 2016, Kalypso has announced.
The Xbox One version includes exclusive content, Kalypso said. Tropico 5 Xbox One Edition contains the main game plus the Bayo del Ofato, Big Cheese, Mad World, Generalissimo, and Joint Venture add-ons, the first expansion pack Waterborne, and five new, exclusive Xbox One sandbox maps.
Tropico 5 launched on PC in May 2014, then on Xbox 360 in November 2014. It came out on PlayStation 4 in April 2015.
Stace Harman reviewed the PC version of Tropico 5 for Eurogamer. "Tropico 5 features a number of improvements to its long-standing formula and there's a lot here to like," he wrote.