Tropico Dictator Pack compilation announced
Go on, have a Fidel.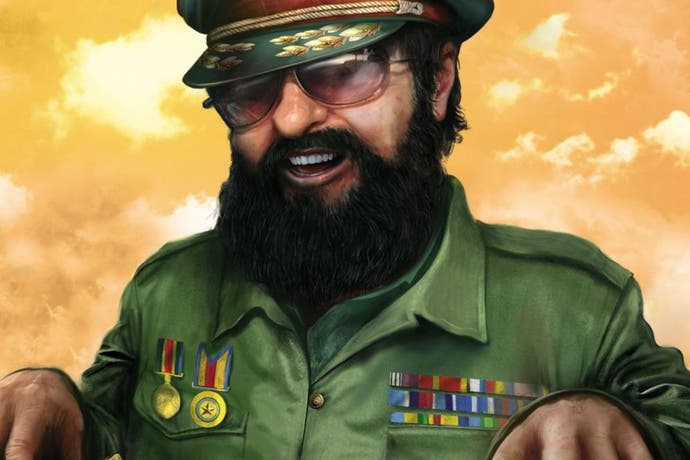 Appropriately-named publisher Kalypso has announced a PC compilation of the first four Tropico management sim games, coming to the UK on 12 September. In each one, you play as the despotic leader of a corrupt tropical island nation, and must balance political unrest with your own bank balance. Apart from the second one, where you were a pirate for some reason.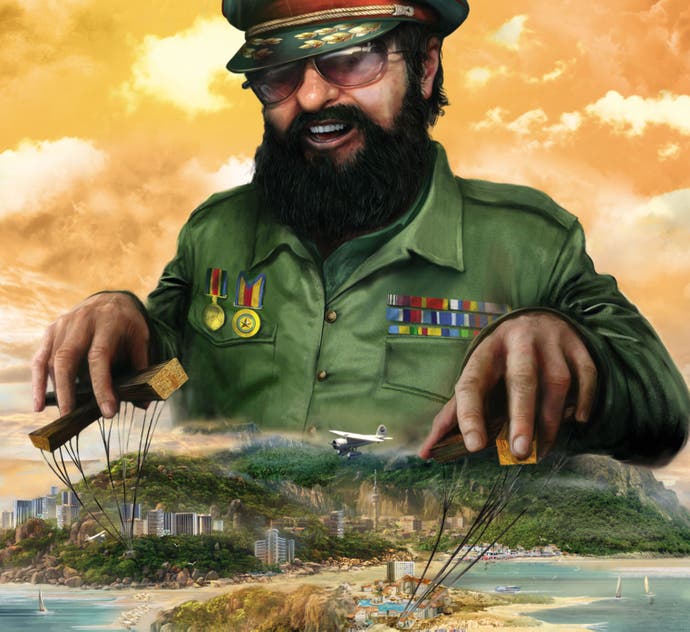 The Tropico Dictator Pack also includes one of each game's expansion packs. That means you get Tropico plus the Paradise Island add-on, Tropico 2 with Pirate Cove, Tropico 3 comes with the Absolute Power DLC and Tropico 4 boasts the Modern Times expansion.
Tropico 5 was released earlier this year. Eurogamer's review delivered a 7/10 verdict. "Tropico 5 is clearly more concerned with introducing new concepts atop the old than it is with overhauling its base mechanics," said Stace Harman, probably while chewing a cigar and wearing mirrored sunglasses. "Looking ahead to the future, this long-running series would benefit from having the fires of revolution lit beneath it."