Thailand military junta bans Tropico 5
UPDATE: Region's distributor won't appeal this decision. Kalypso responds.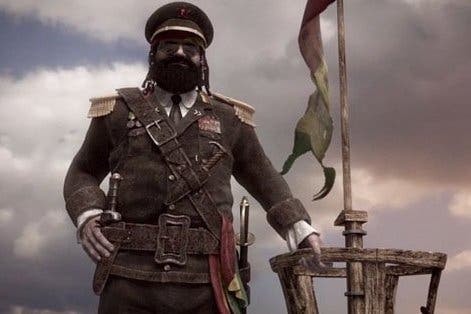 UPDATE 4/08/2014 6.18pm: Tropico 5 publisher Kalypso Media has confirmed that the game's Thailand distributor, New Era, has decided not to appeal the local government's decision to ban it from the country.
"We are disappointed to hear that Tropico 5 will not be released in Thailand," said Kalypso's global managing director Simon Hellwig in a statement on the matter. "Tropico 3 and 4 both enjoyed successful releases in the country and although the Tropico brand does have a realistic political element to it, the scenarios and content are all delivered with a certain trademark tongue in cheek humour."
Kalypso's other global managing director Stefan Marcinek added, "Our distributor has been working hard to gain approval for the release, but it seems that the Board of Film and Video Censors deem some of the content too controversial for their consumers. This does sound like it could have come from one of El Presidente's own edicts from the game."
ORIGINAL STORY 4/08/2014 3.37pm: Thailand's military junta has banned strategy game Tropico 5.
Tropico 5's Thailand distributor New Era said Thailand's film and video censorship office blocked the game from sale because they feared "some part of its content might affect peace and order in the country".
In Tropico 5 you manage your country from its historical foundation in the colonial era, through World War 2, up to the cold war and present. You decide your country's independence, creating any rules you want.
Publisher Kalypso confirmed the ban when contacted by Eurogamer, and said it was investigating the matter.
Thailand has been under a military dictatorship since May 2014, and since then the junta has blocked a raft of foreign entertainment properties.
New Era distributed Tropico 3 and 4 without issue in Thailand. It's worth noting that Junta was the first DLC for Tropico 4 and was released in November 2011.
"Actually it's a good game with positive reviews," New Era marketing manager Nonglak Sahavattanapong is quoted as saying. "We've had licenses to distribute Tropico 3 and 4 before, but in the fifth installment, the story line has developed further and there might be some part of it that's not appropriate in the current situation."