Transparent Red and Blue Nintendo 2DS designs revealed
Pokémon Omega Ruby/Alpha Sapphire demo gets release date.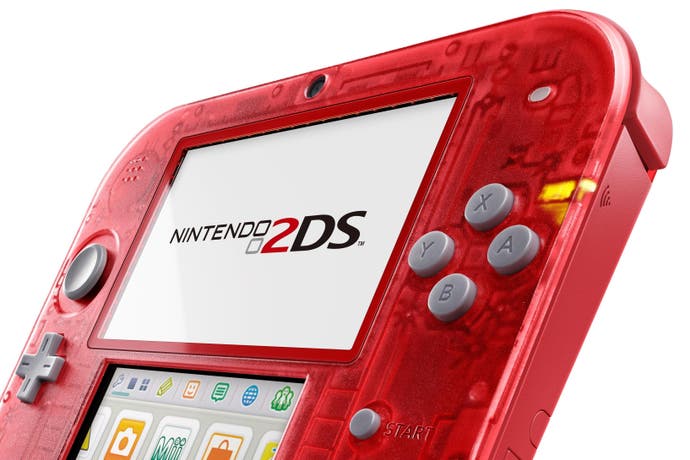 Two new Nintendo 2DS colours will be available to buy in the UK from 7th November, named Transparent Red and Transparent Blue.
The colouring ties in with the upcoming Pokémon Omega Ruby and Pokémon Alpha Sapphire remakes for 3DS which launch on 28th November. Bundles featuring each game with the respective 2DS design will also be available from that date.
Each bundle will include a digital copy of the game pre-installed on a 4GB memory card.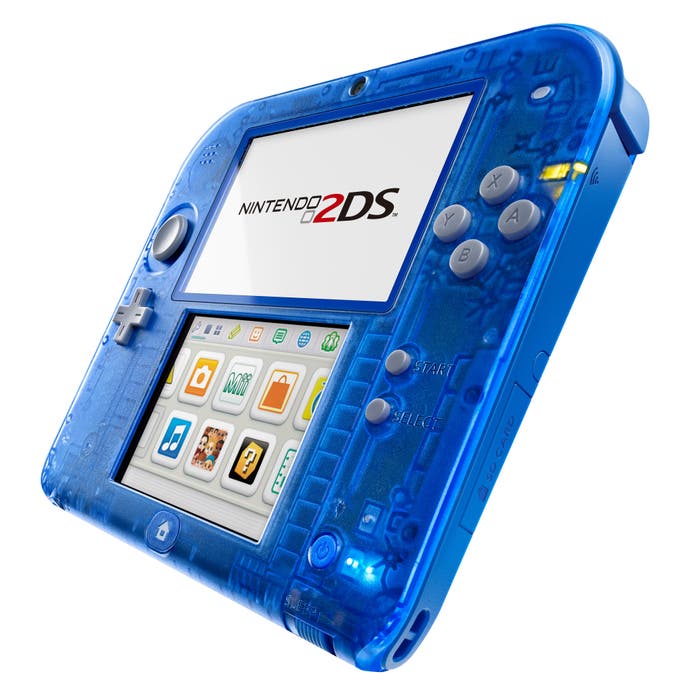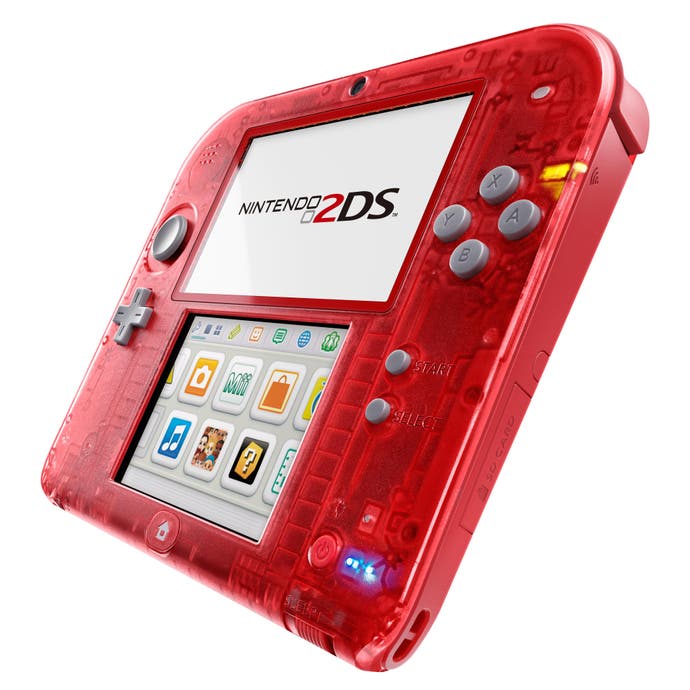 Itching to catch Alpha Sapphire and Omega Ruby before then? Nintendo has now confirmed that the game's demo will be available from select retailers starting on 15th October.
GAME, Amazon, Smyth Toys, ShopTo and the Nintendo UK Official Store will all send out download codes for the demo from that date. You'll also be able to get codes from Nintendo Life and Wikia from mid-November.
A special, unnamed Pokémon Mega Evolution will be available in the demo and can be transferred over to the final game. Items will also be transferable - via an as yet unknown method.