3DS sales nearly doubled last month in US retail following Pokémon Go craze
The aging handheld tops hardware charts, Monster Hunter leads software.
Despite being five years old, the Nintendo 3DS became the most popular selling system in US retail for the month of July, according to Nintendo via analyst group NPD.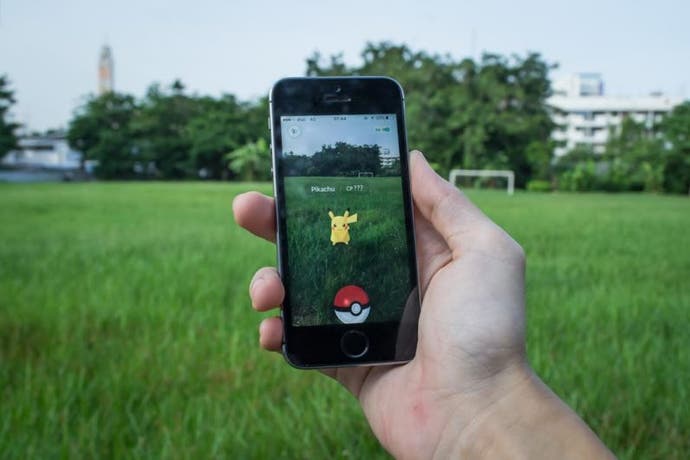 While Nintendo didn't disclose exact figures, it noted that sales of the 3DS skyrocketed up 80 per cent compared to July 2015.
It's worth noting that this includes all models of 3DS: the original, the budget model 2DS, and the premium Nintendo New 3DS.
Nintendo attributed the drastic increase of sales for its aging handheld to three factors: Pokémon Go, Monster Hunter Generations, and the price drop on the 2DS which is apparently selling like gangbusters at a current retail value of $79.99 bundled with Mario Kart 7.
It wasn't just hardware sales that took the lead either, as Nintendo bested the competition in retail software sales too.
As it turns out, Monster Hunter Generations was the best-selling game in US retail full stop. Unfortunately, no actual sales figures were announced.
Nintendo noted that it had a few other top 10 hitters like Minecraft: Wii U Edition in sixth place, Pokémon Omega Ruby in eighth, and Pokémon Alpha Sapphire at no. 10. Notice a pattern here?
Just outside of the top 10 was Kirby: Planet Robobot at no. 11.
As far as the 2DS goes, monthly sales were not disclosed, but Nintendo noted that the budget version of the platform had crossed the 2m mark in the US.
Of course the biggest shift towards the niche hardware is a game that isn't even on the platform: Pokémon Go.
Nintendo attributed the 3DS' recent success to "widespread positive public reception for the Pokémon Go mobile app, which has renewed interest in core Pokémon games on Nintendo systems."
Indeed the franchise is getting two new 3DS entries later this year with Pokémon Sun and Pokémon Moon, due in Europe on 23rd November (and in North America on 18th November). It looks like people are gearing up in advance for that one.
As we've pointed out before, Nintendo did not develop nor publish Pokémon Go, though the hardware manufacturer does own a third of The Pokémon Company, which was the actual publisher of the mobile phenomenon.