Omega Ruby and Alpha Sapphire UK's biggest Pokémon launch ever
Super Smash Bros. in at 13. DriveClub up 999 per cent.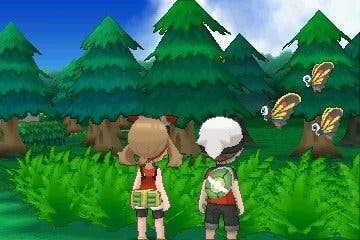 Combined sales of Omega Ruby and Alpha Sapphire have earned Nintendo its biggest UK Pokémon launch of all time.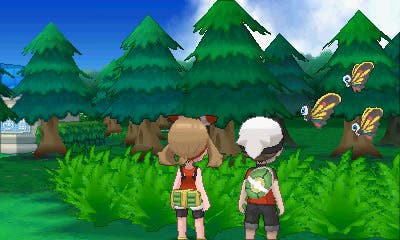 The combined sales total beat last year's launch of Pokémon X and Y by 17 per cent, UK numbers company Chart-Track announced - despite Omega Ruby and Alpha Sapphire being remakes of the series' Game Boy Advance incarnations.
Previously, the UK record for a Pokémon launch was held by 2011's Black and White on DS.
Fellow Nintendo new release Super Smash Bros. only managed 13th place in the chart. That includes sales of both the Wii U and 3DS incarnations.
The game was supported by the launch of Nintendo's new Amiibo toy range (sales of which aren't yet known) but anecdotally there have been reports of Amiibo and Smash Bros. stock shortages, which may not have helped the game's chart position.
PS3 and PS4 sandbox LittleBigPlanet 3 - the only other new release - arrived in 18th place.
Back at the top of the chart, Call of Duty: Advanced Warfare reclaimed the UK number one spot thanks to Black Friday deals and the promotion of its 1TB Xbox One bundle.
FIFA 15 was second, Grand Theft Auto 5 was third, Far Cry 4 fourth and Assassin's Creed Unity fifth.
Pokémon Omega Ruby and Alpha Sapphire placed individually in sixth and seventh. Driveclub was eighth, up 999 per cent off the back of huge sales of its PS4 bundle, while Assassin's Creed 4: Black Flag re-entered the top 10 in ninth. Minecraft: Xbox Edition was 10th.
Call of Duty: Advanced Warfare
FIFA 15
Grand Theft Auto 5
Far Cry 4
Assassin's Creed: Unity
Pokémon Omega Ruby
Pokémon Alpha Sapphire
DriveClub
Assassin's Creed 4: Black Flag
Minecraft: Xbox Edition
Watch on YouTube