Torchlight 2 is roughly four times the size of Torchlight
Over six times as many areas and three times the monster types.
Torchlight 2 will be roughly quadrouple the size of its predecessor, developer Runic Games has announced.
"In terms of scale, Torchlight II is close to four times the scale of Torchlight one as far as assets go, and probably close to that as far as playtime," explained Runic president Travis Baldree on the official Torchlight 2 blog.
To further illustrate the difference in scale between the two games, Baldree posted an infographic noting how much more of everything Torchlight 2 has. Check it out below.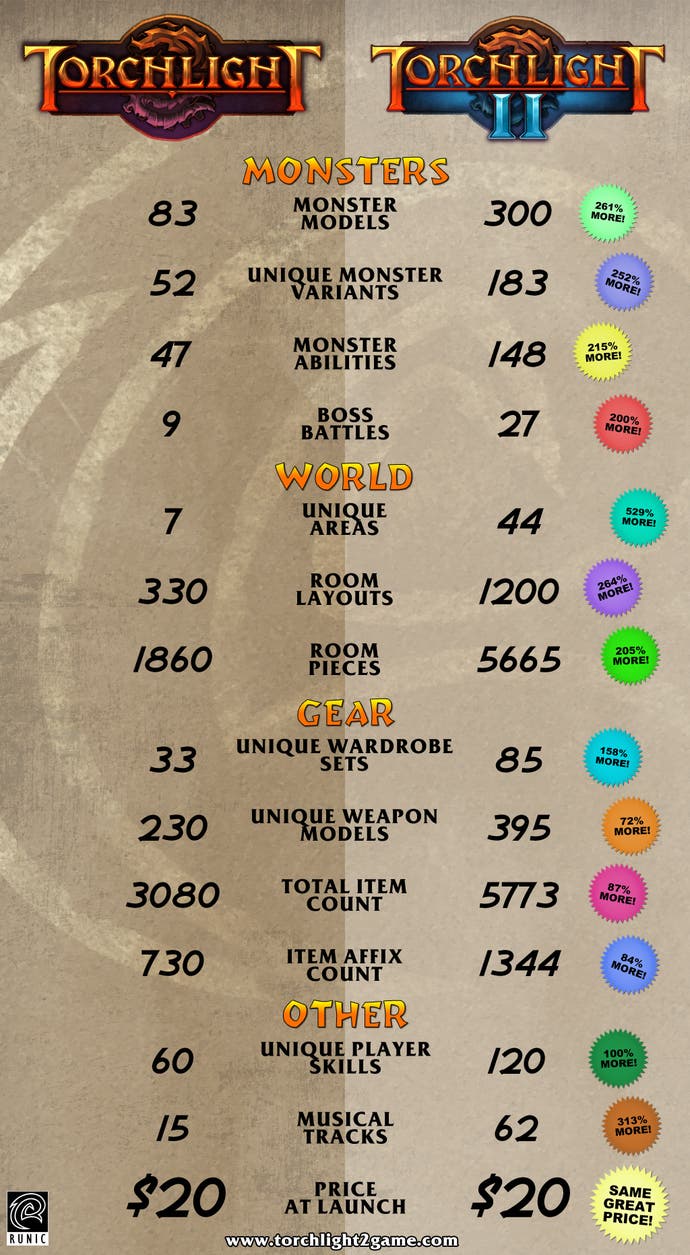 Baldree added, "Ideally, the multiplayer that everyone has asked for will further increase the longevity of the game."
Runic is shooting for a late Summer release for Torchlight 2 on PC. A Mac version will follow sometime after that.