Runic Games' much-loved action-RPG Torchlight 2 is coming to consoles this September
On PS4, Switch, and Xbox One.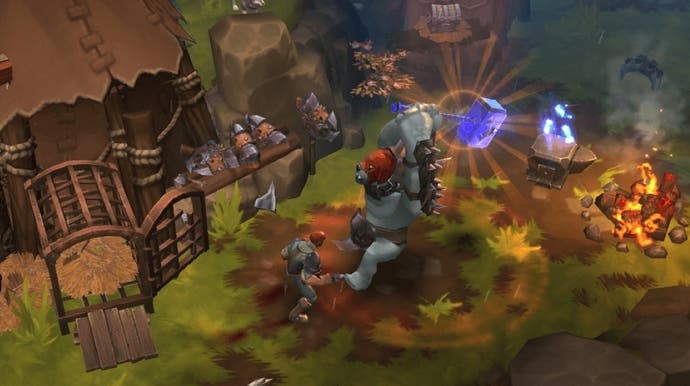 Superb action-RPG Torchlight 2 is making its way to Switch, Xbox One, and PlayStation 4 starting 3rd September, courtesy of well-regarded porting studio Panic Button.
Torchlight 2, which was developed by the sadly now defunct Runic Games, initially launched for PC in 2012, and this year's release marks the game's console debut. It's highly recommended too, with its captivating dungeon-crawling, class-based hack-and-slash action, and vibrant, lovingly crafted world proving utterly delightful.
"If the first Torchlight capitalised on the continued absence of Diablo 3, the second feels like a genuine alternative to it," said Christian Donlan in his 9/10 review in 2012. "It's a colourful, heartfelt and well-judged spin on one of the most reliably engrossing genres knocking around."
According to publisher Perfect World Entertainment, Torchlight 2's console edition will feature enhanced controls, an improved targeting system, a new console-specific interface, achievements and trophies, plus brand-new pets.
Additionally, alongside regular multiplayer options, up to four Switch players can embark on the adventure together on their own consoles using a local wireless connection.
Torchlight 2 will cost $19.99 USD (around £16) when it releases digitally on Switch, PlayStation 4, and Xbox One this September.