Tomb Raider and Hitman: Absolution developer sessions at Eurogamer Expo 2012
Assassin there and enjoyed what I saw.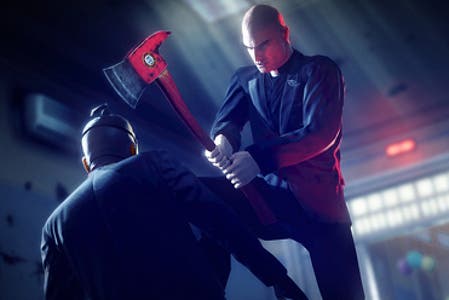 Not only are scorchers Tomb Raider and Hitman: Absolution going to be playable at the Eurogamer Expo 2012, they're also going to be presented on stage by their makers, as part of the jam-packed developer sessions schedule.
Excited? Absolutionally!
From Tomb Raider developer Crystal Dynamics we'll welcome senior art director Brian Horton and community manager Meagan Marie.
From Hitman: Absolution developer IO Interactive we'll welcome game designer Torben Ellert and gameplay director Christian Elverdam.
The Hitman: Absolution session closes the first day of the show at 5.30 on Thursday, 27th September. You'll be given an exclusive presentation of the innovative new Contracts multiplayer mode, announced at Gamescom.
Crystal Dynamics will swing onto the stage at 1.30pm on the last day, Sunday, 30th September. Horton and Marie will be on stage for over an hour, showing an extended Crossroads demo - a large chunk of the new Tomb Raider game.
Get in line early for those sessions - there's limited space!