Tomb Raider and Hitman: Absolution both playable at Eurogamer Expo
Square Enix titles join Assassin's Creed 3, Resident Evil 6 and more.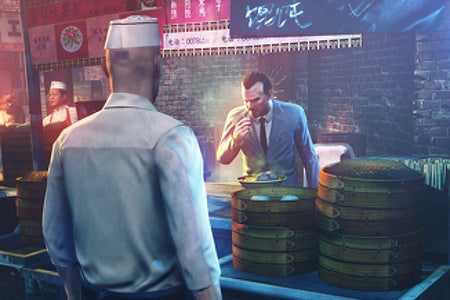 Good news! Today we can reveal that Tomb Raider and Hitman: Absolution will also be among the many playable games on this year's Eurogamer Expo show floor.
Eurogamer Expo 2012 takes place at Earls Court in London from 27th-30th September and we've already announced that titles from Capcom (Resident Evil 6, DmC, Lost Planet 3) and Ubisoft (Assassin's Creed 3, Far Cry 3, Just Dance 4, Rocksmith) will be playable.
Hitman: Absolution is a return to classic Hitman values, as we explained in our recent preview, while Tomb Raider is an ambitious reboot that sees a young Lara Croft scavenging and fighting for survival on an island.
Hitman: Absolution is due out later this year while Tomb Raider is scheduled for 2013, but you will still be able to play them at the Expo, along with many others still to be announced from a wide range of developers and publishers.
We'll be continuing to announce show floor titles throughout the coming weeks as the game's makers agree to let you hear about them, and we're also expecting to start unveiling our developer sessions line-up, featuring some huge names.
Check out the Eurogamer Expo website for more details and to pick up your tickets. See you there!